Subscribe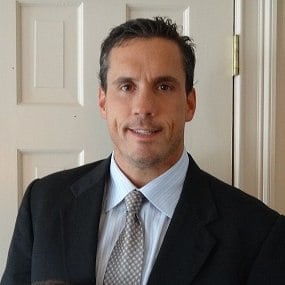 4 Steps to Effectively Budget for your Commercial Remodel
Budgeting for a commercial remodel can be a difficult task. Many business owners find that it's important to approach this process logically, taking the remodeling process step by step. In this post, we'll discuss four of the most important steps to take when budgeting for a commercial remodel.
1. Gauge Your Commercial Remodel Budget
Ask yourself, what do you hope to accomplish through your remodel? Asking yourself this question in advance can help you determine the scope of the remodel and will also help you establish parameters for the changes that will take place in your commercial building. Only after your goals are established can you start to meet with contractors to determine approximate price.
---
Looking to remodel your commercial property? Download our Expert Guide to Commercial Remodeling.


---
2. Get Quotes From Contractors
Remember that different contractors will have different ideas for the execution of your plans, and some of these ideas will be more costly than others. To establish a budget, first you must meet with different contractors to find the right contractor at the right price.
Ask questions of each contractor when they come to your business, and remember that price isn't everything. It's important to find a contractor who listens to your needs, has good ideas, presents his or her ideas clearly and has knowledge of the trade. Once you've found a contractor to meet your needs, find out how much that contractor estimates the remodel will cost.
3. Account for Unexpected Costs
Unexpected costs are a part of every remodel. Often these unexpected costs are incurred when the contractor encounters problems with various systems of the building, from plumbing to gas and electricity. Unexpected costs can also be incurred when the business owner decides to change direction midway through the remodeling process, or when the business owner decides to purchase materials that are more expensive than originally planned.
Either way, it's important to account for these costs before starting on the project. Adding 10% or 15% to the contractor's quote should help you manage expenses as the project progresses.
4. Keep the Business Running
Your business's profits may play an important role in your remodeling budget. Having cash on hand to pay for the expenses incurred during the project will help keep construction moving. Work with your contractor to ensure that you know where construction will take place and when. This will make it possible to make plans and keep your business open during the renovation.
If you do plan to run your business during the construction, talk to your contractor to be sure he or she knows and understands that this is the case. Maintaining open lines of communication with your contractor about these important issues will help you avoid problems during the project.
Contact Litchfield Builders
At Litchfield Builders, we help business owners remodel their properties to be more engaging, more efficient, and better suited for their business needs. To find out more about the commercial remodeling process, download our Expert Guide to Commercial Remodeling.
About Kevin Ahern
Kevin is the Co-Founder of Litchfield Builders, an award-winning, industry leader with a reputation for managing projects others shy away from. They are known for their high-quality work, customer service, and reliability and though still relatively small in size, Litchfield Builders now competes with some of the areas largest firms in both the residential and commercial arenas.