Subscribe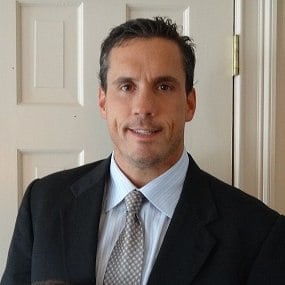 4 Ways to Avoid Poor Traffic Flow When Kitchen Remodeling
Whether your home is under construction or you are planning a kitchen remodel, you need to plan the layout for optimal traffic flow. Here are a few of the top ways that you can optimize your kitchen layout to avoid poor flow.
How To Avoid Poor Traffic Flow When Kitchen Remodeling
1. Widen Walkways
If you give in to the urge to pack all of the latest gadgets and excessive cabinetry into your kitchen remodel, you are bound to compromise traffic flow. In order to provide enough space to comfortably move around and allow for multiple cooks or guests, you need to have at least 42 inches between appliances and any other surfaces. This will allow someone to easily walk behind you as you are working at the sink or on a countertop.
2. Seating
If you choose to incorporate an island or peninsula into your kitchen layout, you will want to make the seating as accessible as possible. Visitors or family should be facing you while you work, but out of your main walkways. By planning to have 36 inches of space behind the seats you can promote personal interaction, while maximizing the flow of traffic through kitchen.
---
Planning a remodel? With our free checklist, you'll be sure every detail is accounted for before you begin construction.
---
3. Entry Points
One major obstacle to an open and free flowing kitchen is blocked entryways. Since the most visited appliance in your home may well be the refrigerator, make sure that all entry points are still accessible even when the refrigerator door is open. Additionally, be sure that all of your appliances can still be reached when the doors to neighboring cabinets are open. Even if an area is temporarily blocked while you are rummaging around in a cabinet or appliance, your kitchen should not feel cramped.
4. Modesty
The kitchens of many homes or apartments have been designed to be functional spaces instead of gathering areas. That means a smaller area that may not allow for an island, plethora of cabinets, or spacious walkways.
In a smaller kitchen consider the following when remodeling:
Plan for a rolling island cart that can be tucked away in a corner instead of a permanent one.
Have fewer cabinets
Place appliances side by side to maximize space
Additional Considerations
If you plan your layout so that the refrigerator door opens away from your stove, you will avoid cramping yourself as you prepare meals. If your kitchen will double as a dining area as well, then consider a small table placed opposite your major appliances.
Key Takeaway
You can optimize the flow of traffic and encourage personal interaction by planning the layout of your kitchen. Many of us in Connecticut and throughout the country are not professionals and may find this task to be a bit daunting. If you consult the right contractor, you can transform your kitchen into the hub of family activity that you are looking for.
Litchfield Builders is a well-respected contractor with more than 20 years of experience in kitchen remodeling and residential construction in Connecticut. Click here to download your free copy of 'How to Choose a Professional Home Remodeling Contractor'.
About Kevin Ahern
Kevin is the Co-Founder of Litchfield Builders, an award-winning, industry leader with a reputation for managing projects others shy away from. They are known for their high-quality work, customer service, and reliability and though still relatively small in size, Litchfield Builders now competes with some of the areas largest firms in both the residential and commercial arenas.