Subscribe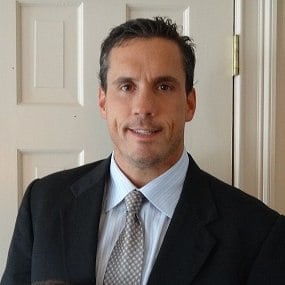 When Should You Consider Commercial Remodeling?
How do you know when it's time to remodel your business? Business owners everywhere struggle with this question.
Old workspaces, which often weren't designed for their current uses, can be unattractive, cramped, and discouraging to employees. These features can detract from worker morale and productivity.
In addition, older buildings frequently have compromised plumbing and electrical systems. In these older systems, energy is wasted, not only putting a strain on our resources but also increasing utility costs.
When a workspace is inefficient, unattractive, or poorly laid out, the benefits of commercial remodeling can be boundless.
Let's talk about 3 reasons you may want to consider remodeling your business.
Going Green
Our country's recent surge in commercial renovations can likely be attributed to advances and innovations regarding energy efficiency. Light fixtures, insulation, plumbing, and temperature regulation methods have all changed dramatically in the last few decades.
Sustainable building materials are widely available on the market and at reasonable costs, making them more accessible to businesses than ever before. Going green isn't just a trend, it's integral to the future of our planet.
LEARN MORE: Sustainable Construction: How (And Why) To Go Green On Your Next Project
Customers feel better about themselves when they work with companies that engage in green business practices. In addition, companies that prioritize green business practices and green business spaces show that their business is modern, relevant, and responsible.
Increased Productivity
Enclosed, dark, or cramped spaces can be psychologically detrimental to workers and worker productivity. This is why many new office-remodeling projects are designed to open up spaces in the workplace to let in more light and foster relationships.
Open workspaces promote employee collaboration and camaraderie. When employees interact, ideas are shared and plans are put into action. Open workspaces also have a flexibility of function that many business owners find beneficial. Big, uninhibited spaces can be reorganized as the needs of the business change over time.
Cost Effectiveness
Lowering business costs is perhaps one of the most attractive features of an office remodel. The increased efficiency of a newly remodeled space can reduce energy bills by as much as 65%.
In addition, newer spaces need less upkeep resulting in reduced maintenance costs. Over time, these lower costs can add up to significant savings that all go back into the business for product development and increased employee wages amongst other things. This means a commercial renovation carries a high ROI.
Tips & Takeaways
A commercial construction project is a major event in the life of your business and must be handled with care. Before remodeling your business, seek advice from a company that knows commercial remodeling in Connecticut.
To conform with Connecticut building codes, the firm you choose must be certified with the EPA and workers must be trained in an approved 8-hour lead safe practices training course.
Look at your business remodel as an investment its the future. An improperly conducted office renovation can waste money over time. Work with a reputable company that knows how to address the needs of your business.
Litchfield Builders is a highly respected company with over 20 years of experience in commercial contracting in Connecticut. Click the button below to chat about your potential project at no cost.
About Kevin Ahern
Kevin is the Co-Founder of Litchfield Builders, an award-winning, industry leader with a reputation for managing projects others shy away from. They are known for their high-quality work, customer service, and reliability and though still relatively small in size, Litchfield Builders now competes with some of the areas largest firms in both the residential and commercial arenas.