Subscribe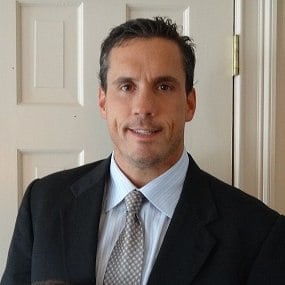 How a Sustainable Building Remodel Can Improve Your Business' Bottomline
In recent years, many business owners have prioritized green remodeling for their shops and offices. While part of the reason they do this is because they wish to do the right thing for the environment, the chief concern for many business owners is saving money.
Luckily, green remodeling is both environmentally friendly and fiscally responsible. Here are just a few ways that going green can help your business's bottom line.
Lower Monthly Bills
Green remodeling can result in lower monthly bills for all utilities, from electricity to water to gas. Here are just a few ways that green remodeling lead to lower utilities:
New bathroom fixtures use substantially less water. Modern inventions like low-flow toilets and water aerators have significantly reduced the amount of water used by newly remodeled bathrooms.
New LED lighting reduces the amount of electricity it takes to light a business. In fact, LED light bulbs use between 70 and 80 percent less electricity to produce the same amount of light as more traditional light bulbs.
Replacing old kitchen appliances with Energy Star rated appliances can reduce energy usage. The EPA's Energy Star Program rates new appliances and publishes information about how much less energy new appliances may use. To find out how much your money your business can save by replacing your old appliances, check out the Energy Star's appliance guide.
Upgrading the HVAC system can save on annual heating and cooling costs. In addition to the fact that modern air conditioners and furnaces are much more energy efficient than older models, replacing air ducts and the thermostat leads to less air leakage and a more efficient use of the HVAC system in general.
Installing new insulation, windows and doors can keep in the climate-controlled air. The perfect accompaniment to installing a new HVAC system, upgrading windows, doors and insulation will tighten your building's shell and make it more energy efficient.
Save on Maintenance Costs
Once your business has installed new appliances and upgraded the bathroom, lighting and HVAC system, your business will save on maintenance costs throughout the year, because so many systems in your building will brand-new and unlikely to break down. In fact, you may enjoy reduced maintenance costs for several years after your sustainable building remodel.
Patrons Support Sustainable Businesses
Being green isn't just important to business owners, it's important to the general population. This means that businesses that have sustainable buildings and green business practices may get additional support and patronage from the community. People feel good about shopping at businesses that share their values.
Green businesses that post signs about their sustainability and commitment to saving the environment are participating in a kind of branding that is likely to bring back customers who share the same beliefs. Not only does this encourage the same customers to return time and again, but may attract attention from an entirely new customer base, generating more business than ever.
For more information about how a sustainable building remodel can impact your bottom line in the New Haven, Connecticut area, contact Litchfield Builders, an award-winning general contractor with 20 years in the business.
About Kevin Ahern
Kevin is the Co-Founder of Litchfield Builders, an award-winning, industry leader with a reputation for managing projects others shy away from. They are known for their high-quality work, customer service, and reliability and though still relatively small in size, Litchfield Builders now competes with some of the areas largest firms in both the residential and commercial arenas.