Subscribe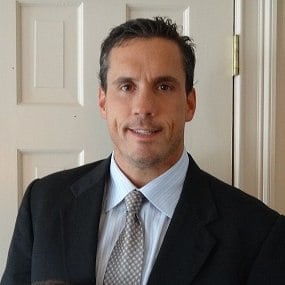 Must-Know Office Remodeling Tips to Increase Employee Productivity
Employees who feel better, work better. In fact, a growing stack of studies from around the world show that workspace design has a big impact on employee morale, health and, therefore, productivity.
So try these 6 office remodeling tips for opening, brightening and boosting the brains at your business:
1. Let There be Natural Light
Bringing more natural light into your workspace not only saves electricity and money, it does great things for health and mental alertness.
It reduces eye strain that can lead to headaches, and plenty of natural light during the day helps people sleep better at night so they come back to work rested and ready the next day. But avoid glare—luckily, window tinting, films and glazing on skylights can filter out glare while letting illumination in.
Consider installing "light shelves" that bring more natural light into offices on the perimeter of buildings where windows might not be feasible. For interior spaces without windows, try skylights or sun tunnels.
2. The Sounds of Productivity
Many office remodeling tips forget about the acoustic environment, particularly in open workspaces. Some people work fine with a little background noise, but others need absolute silence to concentrate.
Consider sound-proofed working "pods" or "nooks" where employees who need silence can knuckle down without being bothered by a boisterous brainstorming session. Instead of piping in a generic playlist, consider natural sounds like waterfalls or ocean waves and give employees the option of using headphones for their own motivating playlists.
3. Movement and Ergonomics
Standing and treadmill desks are taking offices by storm, and for good reason—hours of sitting are bad for health while frequent movement brings better circulation and more oxygen to the brain.
But even exercise desk enthusiasts need to sit and think occasionally. Install configurable chairs and desks that promote good posture and ergonomics, whether standing or sitting.
Also create open spaces for walking that look more like living rooms and lounges where people can walk around freely, collaborate and relax while taking on the next big project.
4. Office Streamlining
Instead of giving everyone their own stapler and hole-puncher, create collaborative, task-specific work stations to save time and resources.
For instance, if you have employees that need to put together a lot of printed materials, design an area specifically for this activity where one or more people can go to access the materials they need just for that job.
If you're limited on copier and printer locales, make sure the people who need to use them most aren't on the other side of the building. Also make sure people have plenty of task-specific storage space to prevent clutter.
5. Color and Productivity
Avoid dark, cave-like colors—use light, natural colors to enhance a feeling of openness and calm. The blues, greens and violets tend to be more relaxing and calming while red, orange and yellow inspire warmth, creativity and collaboration. Use bold colors sparingly as visual space breaks and points of interest.
6. Go Green for Good Health
Older building materials give off higher levels of CO2 and volatile organic compounds that can blunt employee energy levels and cognitive function.
So use green building materials to improve workspace air quality and shrink your environmental impact. Design for good ventilation and encourage the use of live, air-filtering plants throughout the building.
To learn more about incorporating sustainable features in your next project, check out our free guide: Sustainability & Green Building in Commercial Construction.
About Kevin Ahern
Kevin is the Co-Founder of Litchfield Builders, an award-winning, industry leader with a reputation for managing projects others shy away from. They are known for their high-quality work, customer service, and reliability and though still relatively small in size, Litchfield Builders now competes with some of the areas largest firms in both the residential and commercial arenas.