Subscribe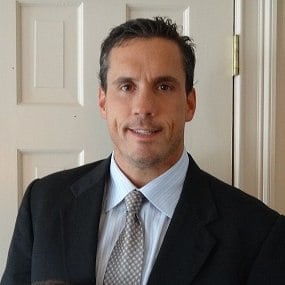 6 Simple Ways to Upgrade Your Kitchen Island
Kitchen islands have been a popular kitchen decoration for so many years that in some homes, islands have started to show their age. Kitchen islands are still a great feature that make cooking and entertaining easier, and even old ones have a lot of value to offer.
What most older kitchen islands need is an upgrade, like a new countertop, new sink, or refinished cabinets. What's right for your kitchen cabinets depends a lot on your personal tastes and what about your kitchen cabinet bothers you the most.
Whether you're making improvements to your island as a part of broader kitchen remodel or as an isolated project, upgrading your island could improve its performance and appearance.
Before you start making changes, explore the possibilities to ensure that the work you do is going to make the biggest possible impact for your money. Work with a licensed contractor who can help you evaluate the state of your kitchen island and who can provide you with suggestions to make your island a real asset in your home.
1. Countertop
About 20 years ago, the preferred countertop material was all natural stone, like granite or marble. Today, many homeowners turn to engineered stone, which is made of crushed stone dust and resin, dyed to look like other types of stone (like granite and marble).
This man-made product, called Quartz, is often indistinguishable from stone that comes straight from the earth. The difference? It's more durable and lower maintenance.
Most types of engineered stone countertops never need to be sealed. They don't stain or scratch. Engineered stone countertops will outlast your kitchen island, and may be the last countertops you ever choose to install.
2. Task Sink Installation
A task sink is a small(ish) sink, usually with only one basin, where the homeowner can rinse vegetables, wash dishes or place a hot pan to sit while it cools off. Task sinks are both practical and luxurious, because they provide more functional space in the kitchen.
If your kitchen island doesn't already have a task sink, consider installing one. If your kitchen has a task sink, remember that preferred sink styles have changed. For better value and an all-new look, consider installing a farmhouse style sink complete with apron, or a sleek, easy-to-clean undermount sink.
3. Refinish Cabinets
Replacing cabinets is costly and often unnecessary, as cabinets that are in good shape can often be refinished and perform just as well. A decade or two ago, most kitchen islands were made from stained wood. Today, painted cabinets are more popular.
Many homeowners opt for an antiquing effect, which adds depth and rustic beauty. Work with an experienced contractor to ensure the paint is properly applied and will last a long time.
One thing to keep in mind as you make your plans: your island does not have to match your kitchen cabinets. In fact, more often than not homeowners now choose to make their island stand apart from their surrounding cabinets.
Do not feel obliged to paint your island the same color as other fixtures and furnishings, or to use the same stain. Trust your instincts and be brave. Bold decisions can lead to beautiful results.
4. Install a Raised Counter
Counter height on older islands is generally 36 inches for food preparation. Today, homeowners are attracted to islands that include raised counters for serving members of the household and guests at meal time. Think of your kitchen island as a bar where people can come to eat, relax and make conversation while you get ready to cook.
One unique way that some homeowners choose to upgrade their island is by installing a second island with raised counters, leaving the first island with lower counters for food prep.
Other homeowners simply add a 40 inch countertop to one side of their existing island, leaving lower counters on the other. Work with your contractor to find a design that works for you.
5. Bar Molding or Beadboard
What's the perfect decoration for a kitchen island with a raised counter? Bar molding or beadboard. Both are fine craftsman touches that make your kitchen island stand out and make a statement. Millwork like this also adds value to your home. Work with a contractor who employs experienced carpenters.
Your contractor should be able to show you examples of their previous mill work and cabinetry. Quality work from an experienced contractor lasts longer and looks better.
6. Hardware
Don't forget to upgrade the hardware. You won't regret your decision, as new hardware can make all the difference. While brushed nickel and antiqued brass were standard metals a few decades ago, homeowners today often venture into uncharted territory including oil rubbed bronze, copper and brushed brass.
Your hardware does not have to match the hardware elsewhere in the room - in fact, some homeowners enjoy mixing and matching finishes and hardware types. Get creative but consider buying samples and bringing them home before buying all new hardware for your island cabinets. It's best to see the hardware in action before making a final decision.
Upgrading Your Kitchen Island? Contact Litchfield Builders
Your kitchen island is one of your greatest assets at home. Upgrading your island can improve the way you cook and use your kitchen. At Litchfield Builders, we help homeowners in Connecticut bring their kitchen island to the next level with fully updated features, beautiful finishes and craftsman details.
See examples of our previous work on our website, where we've posted pictures from our portfolio.
To find out more about how we can help you improve your kitchen, call us today to make an appointment. To learn more about making home repair and home remodeling, download our free e-book Everything to Include in Your Kitchen Remodel Budget.
About Kevin Ahern
Kevin is the Co-Founder of Litchfield Builders, an award-winning, industry leader with a reputation for managing projects others shy away from. They are known for their high-quality work, customer service, and reliability and though still relatively small in size, Litchfield Builders now competes with some of the areas largest firms in both the residential and commercial arenas.