Subscribe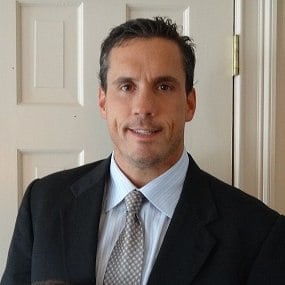 Best Overall Types of Kitchen Countertops in 2019
Countertops come in many different colors, styles and even textures. The material you choose for your kitchen counters will affect many things about your kitchen. How you maintain your counters, the appearance of your kitchen, and even your personal satisfaction with the overall space will all be impacted by the countertop material you select.
Litchfield Builders has remodeled hundreds of kitchens over the last two decades. Our experience has helped us to understand what homeowners are looking for in a kitchen countertop material, and what kind of materials are most desirable for homeowners.
We do a lot to help homeowners choose the best type of kitchen countertop during their home remodel. By doing careful research and considering factors like maintenance, cost, and appearance, homeowners can decide what kind of countertop materials are right for them.
For more information about remodeling your kitchen, take a look at our free guide, How to Choose a Home Remodeling Contractor.
Most Common Kitchen Countertop Materials
Generally speaking, two types of countertop materials top the market among Connecticut homeowners remodeling their kitchen.
Quartz
Quartz is a type of engineered stone made from binders and crushed stone waste. Quartz counters can contain dust from a variety of stones, including granite, quartz and marble. Quartz counters may even contain dust from glass and mirrors, depending on the manufacturer and the look they're trying to achieve. The amount of actual quartz that the countertops contains depends on the way the counter is manufactured.
Often, quartz is made to look like granite or marble, but the nature of quartz countertops means that it can be made in any color, in any pattern and to match any design scheme. Most homeowners like quartz because it has the appearance and feel of natural stone, but it's more consistent, more durable and often lower maintenance.
Quartz needs regular cleaning to keep it in good condition. Most often, quartz can be cleaned with a damp microfiber cloth and gentle cleanser. Dark liquids should be cleaned up quickly to prevent stains.
Stone
For many years, stone was the most sought-after countertop material among homeowners in Connecticut. Even now, stone is still popular, though many homeowners who would have bought stone before are now buying quartz.
Why stone?
Natural.

Modern homeowners have a preference for natural materials because they're eco-friendly, and natural aesthetics are in style.
Flexible. Stone comes in many different colors and patterns, to suit different tastes.
Long-lasting. Stone countertops that are well-maintained can last for decades.
One of the features that now attracts homeowners to stone is a texture sometimes called leathered. Leathered stone has a texture similar to real leather, with a matte surface and pebbling. Leathered stone is pleasingly touchable and less shiny than standard stone.
Stone is an absorbent material that needs to be resealed every few years. Sealant prevents stone from soaking up dark liquids that could cause stains, like coffee or red wine. Aside from occasional sealing, stone counters should be cleaned daily to remove sticky material or spilled liquid.
Other Types of Counters
Although quartz and stone seem to be the two most preferred countertop materials by Connecticut homeowners, there are other types of counter materials that homeowners request.
Wood
In keeping with the appetite for natural materials, wood countertops remain a popular option for homeowners installing or remodeling an island in their kitchen. Wood has a warmth that homeowners enjoy, and it looks good when paired with other natural materials (like stone).
Like stone, wood needs regular maintenance. Stone countertops come with a finish that makes them water repellent, but that sealer must be replaced periodically. With periodic refinishing (every few years), wood can maintain beauty and functionality as a countertop material.
Concrete
For homeowners seeking the antithesis of natural stone counters, concrete is the solution. This durable, industrial material has a natural gray finish that can be stained to match other colors in the kitchen. Concrete can also be textured, marbled or veined. Concrete can have a matte or shiny finish.
Concrete can easily be poured in different shapes and without seams. This is a common material used in restaurants, but it's quickly spreading to residential kitchens.
How to Decide Best Type of Kitchen Countertop?
With so many choices, picking the right countertop can be difficult. Usually, when a homeowner isn't sure what kind of countertop to use, they'll start by talking to their contractor. At Litchfield Builders, we help homeowners pick by sending them to a materials partner that keeps hundreds of countertop choices in one location.
We encourage our clients to choose five different possible counters. Once they've made their selection, we get quotes to help the homeowner make their decision. Knowing the price of each material often makes the selection easier.
Contact Your Contractor
What are your countertop preferences, and why? Let's engage in a conversation: leave your comments in the box below. We'll be happy to answer your questions about different countertop materials including their maintenance, durability, appearance and ROI.
The countertop materials you choose for your kitchen will have a big impact on the way it looks, how much maintenance your kitchen requires and even how home buyers feel about your home, if you should try to sell. If you're remodeling your kitchen sometime soon, work with an experienced contractor to choose the right material.
Litchfield Builders works directly with homeowners throughout their remodel to ensure that the process goes smoothly. For more information about your upcoming remodel, call us for a consultation, or download our Free Guide: How to Choose a Professional Home Remodeling Contractor.
About Kevin Ahern
Kevin is the Co-Founder of Litchfield Builders, an award-winning, industry leader with a reputation for managing projects others shy away from. They are known for their high-quality work, customer service, and reliability and though still relatively small in size, Litchfield Builders now competes with some of the areas largest firms in both the residential and commercial arenas.