Subscribe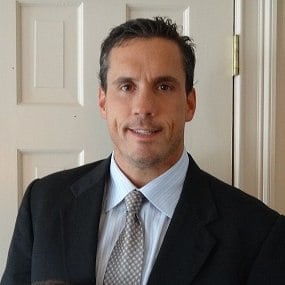 Top Home Kitchen Trends for 2020
2020 is here. Will you be remodeling your kitchen? If so, this is the perfect time to research which kitchen trends you can expect to encounter when the time comes. In recent years, materials people install in their kitchen have changed. Where once was granite, now is quartz. Where once was stainless steel, now is oil rubbed bronze.
Changes like these are often for the better, and keeping up to date can help you decide what to include in your kitchen remodel. Here are the 2020 kitchen remodel trends you need to keep an eye out for.
Slab Backsplash, Matching Counters
When you think of a backsplash, you probably think of colorful tile and grout that stands out from the counters, cabinets, and walls. Now some homeowners have found ways to make their counters and walls match. A slab backsplash is a continuation of the counter, extended to the wall. Slab backsplashes are easier to clean than tile because slabs are less likely to stain, and the smooth surface can be easily scrubbed.
Double Islands
Why settle for one island when you can have two? Kitchen islands provide valuable food prep space for busy homeowners. With a double island set up, you can install a prep sink on one and a bar for guests at the other. Your second island can even be a good place to put that second cooktop you've always wanted.
Work with your contractor to ensure that the double islands are positioned far enough away from one another that you'll still have room to walk without bumping into others. A kitchen bump-out or addition may provide you with just enough space to make a double island set up possible.
Colorful Kitchen Tile
Neutral colors like whites and grays were the dominant color in kitchens for many years. Those colors are still very popular, but some homeowners have turned to colorful kitchen tiles to add an element of excitement to their kitchen. Colorful tiles can be worked into the backsplash or even the floors. Work with your contractor to choose an attractive tile that will provide a focal point in your kitchen.
Farmhouse Style Sinks
Who doesn't want a large, convenient sink for cleaning dishes? Farmhouse style sinks are deep and wide, perfect for doing lots of dishes, filling pots with water, and performing other kitchen activities.
Farmhouse style sinks are known for their attractive front-facing apron. Some sinks even have raised patterns and decorations to make the sink a focal point. Sinks come in many colors and materials, from fire clay to copper. Different materials are maintained in different ways, so find out in advance of purchasing a sink how it should be cleaned, and how durable it may be. Your contractor can help you choose a sink that will perform to your expectations.
Oven Hoods
Large steel oven hoods are an impressive presence in any kitchen, and they're coming back in style. Make the most of it by choosing an interesting material or color for your oven hood. Use the oven hood to establish the accent color in your kitchen. If you're a serious chef, you'll feel even more serious about cooking with a large, ornate oven hood overhead while making your entrees.
Wood Tones in the Kitchen
Natural elements have been prevalent in kitchens ever since granite became a preferred countertop material. Now homeowners look for ways to integrate stone and wood into their kitchen in new and interesting ways. Work with your contractor to get a wood chopping block counter for your kitchen island, or wood planks on the floor. Your contractor can also ensure that the wood is properly waterproofed to protect it from moisture and advise you about the best ways to maintain your wood to ensure it will last a long time.
Accents of Copper
Copper draws the eye and creates a feeling of warmth in the kitchen. Although homeowners still skew toward cool tones like blues, grays, and whites, accents of copper have started to make an appearance in the kitchen. To integrate copper into your kitchen, install copper fixtures, like a copper sink or copper faucets. Copper is beautiful on handles and hardware. Copper backsplash tiles give your walls a sparkling quality that naturally draws the eyes to the walls.
Get Started on Your Kitchen Remodel
Which residential kitchen trends are most attractive to you? At Litchfield Builders, we pay close attention to what homeowners want in their kitchens. Our experts can give helpful suggestions that make remodeling easier and more satisfying. To find out more about remodeling your kitchen, download our free toolkit, Everything to Include in Your Kitchen Remodel Budget.
About Kevin Ahern
Kevin is the Co-Founder of Litchfield Builders, an award-winning, industry leader with a reputation for managing projects others shy away from. They are known for their high-quality work, customer service, and reliability and though still relatively small in size, Litchfield Builders now competes with some of the areas largest firms in both the residential and commercial arenas.