Subscribe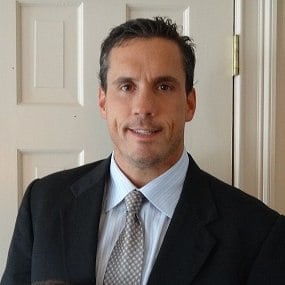 New home vs. Remodeling: Which one is best for you in Connecticut
Home is more than just a place to sleep: it's a place of comfort. You depend on your home to be large enough, to be functional enough, and to meet the many needs of your family. When your home stops meeting those needs, whether that's because your family has grown or your lifestyle has changed, decisions need to be made. For some homeowners, remodeling or building an addition is the best way to stay comfortable at home. For others, relocation is the solution. Choosing between these two options can be hard.
There's a lot to consider when you're considering finding a new home vs. remodeling. Cost and disruption to daily life are both important factors to be weighed. If this is the choice that you're facing right now, you're not alone. This is a common dilemma in Connecticut, where affordable real estate can be difficult to find. Homeowners who outgrow their home for whatever reason are often faced tough choices. Doing some research can help you make the right decision for your family.
Factors to Consider
Cost. The cost of remodeling versus the cost of relocating can be significant. Know your budget when trying to decide which option is more affordable to you.
If building an addition, plan to spend approximately $250 per affected square foot. You can read more about the cost of building an addition in our recent article. Remodeling costs vary quite a bit, so the only way to know for sure how much your remodel will cost is to meet with contractors. You can check out our kitchen remodel calculator to see more about the cost of remodeling a kitchen.
Relocation may be far more expensive than a home addition or remodel, if you're buying an all new house. How much equity do you have? Do you have money for a down payment? Movers? Closing costs? Settling in? Find out how much you could expect to pay for each one of these moving-related expenses to determine whether you can afford to buying a new home and moving. To get estimates, work with a real estate professional, a lender and find a moving company that will provide a free quote.
Disruption to daily life. Both remodeling and buying a new home are experiences that can disrupt your daily life. The difference is that the disruption from a remodel is relatively short-lived, while the disruption from a relocation is ongoing.
Of all the types of home remodels you could initiate, a kitchen remodel can be the most disruptive. Setting up a temporary kitchen elsewhere in your home can help alleviate some of the stress this type of remodel can create. Working with an experienced contractor can help, because your contractor will be able to give you suggestions for making your temporary kitchen more functional.
First-floor additions do involve a lot of work and disruption outside the house, but the disruption inside the house tends to be minimal until it's time to join the new with the old part of the house.
Second story additions are highly disruptive, but also have the most potential for transforming your current living space. During the addition of a second story, your family will move out of the house, and you'll return when the work is complete. Construction for these additions can take 6 months or more.
The disruption of relocation may include switching school districts, leaving behind friends and neighbors, potentially finding a new job, and so on. These stressors tend to be very different and ongoing, leaving some homeowners wondering, is it worth it?
Are there homes in the area that meet your needs?
Often when homeowners decide to remodel instead of relocate, it's because there simply aren't any available homes in the neighborhood where they'd like to live. To find out whether relocating is even a realistic option for you, start looking for a house as soon as possible.
If you're on a tight budget, or looking for a house in a competitive area, plan to be looking for a new home for a while. If you're on a tight timeline, remodeling may be easier to accomplish in the time you have.
Ready to Remodel? How to Get Started
If you've decided that remodeling is the right course of action for your home, make a list of non-negotiable features your remodel must include, and create a budget. If you need financing, start shopping around while vetting contractors. Interview at least three contractors before making a hire. Ask each contractor questions such as:
How long do you anticipate my project will take?
Have you worked on a project like this in the past?
What challenges do you anticipate with this project?
Do you have references?
Wait to get bids from each contractor before making your selection. Before signing a contract, read it thoroughly and ask questions about any portions that seem unclear. Your contractor should supply you with a timeline that will help you plan your project.
Hire the Right Contractor
Hiring the right contractor is important for ensuring that your CT home remodel or addition is a success. Before you get started with the vetting and hiring process, download Litchfield Builders free guide to selecting a home improvement contractor. Our guide will help you find Connecticut contractors that are qualified to perform your remodel.
About Kevin Ahern
Kevin is the Co-Founder of Litchfield Builders, an award-winning, industry leader with a reputation for managing projects others shy away from. They are known for their high-quality work, customer service, and reliability and though still relatively small in size, Litchfield Builders now competes with some of the areas largest firms in both the residential and commercial arenas.