Subscribe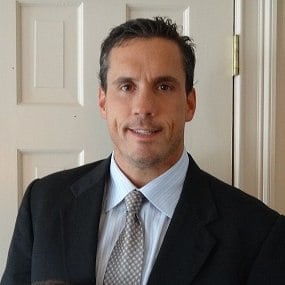 How Much Does a Home Addition Cost in Connecticut
Connecticut real estate in 2021 is competitive, and the supply of homes on the market is very small. Homeowners who need more space aren't always able to find a new home to meet their needs, so home additions are becoming more popular all the time.
From bathroom additions to bedroom additions, adding another room to your home - or an entire suite of rooms - can help you live more comfortably without the frustrating experience of relocating.
Knowing the home addition cost in Connecticut can help you decide whether this is a realistic option for you. While every home addition is unique and has its own set of costs, this article will give you a general idea of the cost of a standard home addition in CT. Of course, the contractor you choose will have a big impact on cost.
Finding the right contractor is important. For more information, download our free guide.
Home Addition Cost in Connecticut
A good rule of thumb for any addition is that you can plan to spend about $250 per affected square foot.
What does "affected" square foot mean?
The affected square footage is the total size of the addition combined with any other square footage that must be remodeled in the process of building the addition.
For example, a homeowner chooses to add a kitchen bump-out. In the building process, the homeowner must replace their kitchen cabinets, replace their kitchen flooring, and repaint.
Though the bump-out adds approximately 40 square feet to the kitchen, the entire kitchen must be remodeled to make the kitchen look right again. The affected square footage is much larger than the 40 square feet being added to the kitchen.
Factors that Influence Cost
Although $250 per affected square foot is a good rule of thumb, your home addition may cost more or less depending on a variety of factors. Below are some factors that could influence the cost of your home addition.
Quality. Some contractors produce higher quality work than others. While a contractor that produces lesser quality work may cost less upfront, your home addition may need more repair down the road. Low quality comes with a high cost.
Size. Smaller home additions often cost less overall, but more per square foot.
Custom features and fixtures. Plumbing fixtures, custom millwork, cabinets, and other features all add to the cost of an addition. The features and fixtures you choose will depend in part on the type of room you're adding to your home, and may also depend on your home specifically.
If you're building an addition onto an older home with features like crown molding, for example, you may spend more matching the style of your home than you would if your home were newer and lacking these custom features.
How to Control Costs when Building An Addition
$250 per affected square foot can sound like a lot, but there are many ways to control costs and stick to a budget.
Make a List of "Must Haves"
Know what you're trying to accomplish when you're building an addition. Make a list of goals and features that your addition must include in order to meet your needs. Talk to your contractor about this list, and make the items on the list a priority as you're planning the design of your home addition.
You might also make a separate list of "nice to have." Add those in when your "must-haves" have all been added to your design if you still have room in your budget. Communicate with your contractor about your budget. Your general contractor will help you decide which items from your "nice to have" list can make it into your home addition project.
Avoid Changes After the Design is Finalized
Making changes to the home addition design can be costly. In fact, you can spend more making changes to a home design after it's been finalized than you would have spent if you had just created the design that way in the first place.
In addition, making changes to the home design can also cause delays that add to remodeling costs in unexpected ways. You can avoid this problem by deciding on a design that works for you from the beginning. This is one of the ways that making a list of "must-haves" can help.
Hire the Right Contractor
Shop around until you find a contractor that you can afford and that also produces quality work. There are many ways to assess the quality of a contractor, including:
Check references. You should always check references before hiring a contractor to make changes to your home. Make sure the references hired the contractor to do the same type of work you're hoping the contractor will perform for you.
View their portfolio. You'll be able to see the quality of the work that the contractor performs in their portfolio. Look for professional-grade photographs that show the level of detail and quality you expect.
Vet them in person. Meet with the contractor to ask them questions and show them what you'd like to have done. Be prepared to ask the contractor questions during this initial meeting, to assess how well you and that contractor can communicate with one another.
Home Additions Take Longer Than They Used To - Get Started Today
Home additions in 2021 can take longer than they used to. Material shortages and contractor shortages, coupled with an increased demand for home additions, mean that homeowners who need to complete their addition on a deadline need to get started today.
To learn more about hiring a contractor to perform your home improvement, download our free guide to hiring a contractor.
About Kevin Ahern
Kevin is the Co-Founder of Litchfield Builders, an award-winning, industry leader with a reputation for managing projects others shy away from. They are known for their high-quality work, customer service, and reliability and though still relatively small in size, Litchfield Builders now competes with some of the areas largest firms in both the residential and commercial arenas.