Subscribe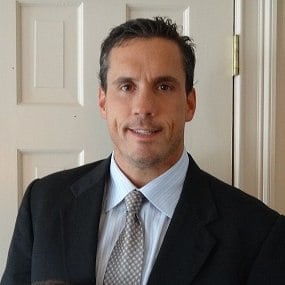 Second Story Additions: What Homeowners Need to Know
There are many types of home additions, but none of them can change a home quite as dramatically as a second story addition. Building a second floor onto a one-story home can change the look of a house while also doubling the home's square footage, giving the homeowner and their family valuable additional living space.
Second story additions can help keep homeowners in a beloved home while providing enough room to be comfortable. If you're a homeowner who needs a larger home and more space, but you don't want to (or can't) move at this time, a second story addition may be the perfect option for you.
Hiring the right contractor for this type of work is important. For more information about how you can hire a contractor with experience and skills to get the job done, download our free guide. You'll find more information about second story additions below.
Is a Second Story Addition Right For You?
For most homeowners who need more space in their house, relocation is often the preferred solution. Unfortunately, buying real estate in Connecticut can be challenging.
It's not uncommon for homeowners to realize there are no houses in the location they want to buy, or no homes available at a price they can afford. For these homeowners, building a second story addition is the only way to get the space they need.
Cost
All remodels vary in cost, but you can expect to spend about $250 per square foot of affected footage for this type of home remodel.
What's the affected square footage?
When we say that, we mean every square foot that's added on to the house, plus any square footage on the first floor that needs to be remodeled as a result of the addition. For example, your contractor will have to add a staircase to your first floor to reach the second floor of your home.
If the staircase is added to your first-floor foyer, then the foyer may need to be remodeled to accommodate the staircase. This square footage is a part of the "affected square footage."
Commonly Asked Questions
It's only natural for you to have questions about a second story addition. Below are some common questions that homeowners ask when they're contemplating this kind of home improvement. Answers vary depending on the work being done. For more information that's specific to your situation, talk to your contractor.
How long does a second story addition take?
Construction for a second story addition takes between 5 and 6 months. Before construction begins, the design must be created and finalized, and materials need to be ordered.
Homeowners remodeling in 2021 can expect materials for large remodeling projects to take a long time to obtain. Material shortages have led to longer lead times during the planning stages of most home additions.
Still, a home addition of this nature rarely takes longer than a year to complete, including planning time. You can shorten the process by keeping the process moving. Review plans from your contractor quickly and provides feedback as soon as possible.
Start choosing materials as soon as the design is finalized. Once the design is approved, avoid making changes, as this can delay construction.
Does the ceiling have to be removed?
Most of the time, the ceiling does not need to be removed to add a second story. However, your contractor will need to add a staircase, and cut a hole into the ceiling of one part of your house to make that staircase possible.
Will we need to move out while the second story is being put on?
Yes, most homeowners need to move out while the second story is being put on their house. Noise, dust, and disruption make living at home during a second story addition too difficult in most situations.
You'll need to find a place to live while the house is being remodeled. You'll also need to put your belongings into storage to protect them from dust and vibrations that could cause damage.
Will our home's electrical service and HVAC need to be upgraded for our home addition?
Many homes in Connecticut were built in the 1950s. Though these homes had sufficient electrical service when they were built, today's homes need more power to run efficiently. Unless your home has newly upgraded electrical service, you'll likely need to upgrade your home's electrical service in order to build your second-story addition.
The same is true of your HVAC system: you may need to install a larger air conditioner or upgrade your furnace to ensure that your home will be comfortable throughout the year.
Benefits of a Second Story Addition
Given all that, what are the benefits of adding a second story addition?
Improve your home's value. A permitted second story addition can double the living space in your home, making your home worth more.
Meet your family's needs. If you need more space and relocation isn't a viable solution, a second story addition may be a practical way to meet the needs of your house.
Upgrade the look and functionality of your home. Your contractor won't just add a second story. Most likely, the whole appearance of your house will be updated and transformed. When the work is done, it will look like (and feel like) you're living in an all-new house.
Hire the Right Professional for Your Connecticut Home Remodel
Make your Connecticut home remodel a success. Hire the right contractor to install a second story on your Connecticut home.
If you're not sure how to go about hiring the right contractor, we've got resources that can help you. Download the Litchfield Builders guide, "Hiring a Professional Home Remodeling Contractor" for tips and tricks to help you find the right builder for your upcoming home improvement.
About Kevin Ahern
Kevin is the Co-Founder of Litchfield Builders, an award-winning, industry leader with a reputation for managing projects others shy away from. They are known for their high-quality work, customer service, and reliability and though still relatively small in size, Litchfield Builders now competes with some of the areas largest firms in both the residential and commercial arenas.