Subscribe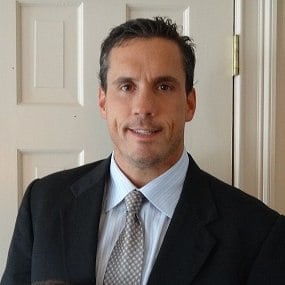 How to Maximize Wasted Space in Your Home
You know that room in your house that you put things into just to get them out of the way? You're not using that space to its maximum potential, and it makes you feel a little guilty. Every time you look in that room, you think to yourself: someday I'm going to do something with this room.
Why wait?
Adding windows, installing built-in furniture and finishing unfinished spaces are all things you can do to turn wasted space into valuable square footage. Litchfield Builders works with homeowners in Connecticut to beautify and boost functionality in interior residential spaces.
In this article, we'll explore the many things you can do to transform your wasted space.
Add Built-In Storage
One of the things that homeowners do to make the most of their space at home is to install built-in storage, like storage benches and bookcases. Millwork beautifies while it also increases the value of your home. This is a good option for any room that you plan to turn into a home office or library.
Not only does built-in shelving and storage give you a place to put your loose items, it also creates a focal point in your room, something to look at and admire. Adding built-in storage gives your home an old-world, timeless quality that can improve your home's value when the time comes to sell.
Built-in storage also adds a timelessness to your home that could make it easier to sell when the time comes. Homebuyers love to ooh and ahh over millwork and custom craftsman features. Adding built-in storage makes your wasted space valuable all around.
Bring in the Light
People tend to shy away from dark spaces in the house, because they're drawn to light. If your "wasted space" is a dark room in your house, your motivation to use that space will be low. Window installation can help bring in light and make spending time in that room more enjoyable.
Work with your contractor to choose the right windows for your room. If installing a large window that faces south or west, work with your contractor to choose a window with special coating that will keep out damaging UV rays.
In a room with a northern or eastern exposure, installation of a larger window may not be enough to brighten the space. Have your contractor install recessed or overhead lighting to make more lighting options. LED lighting is energy efficient and saves money over time. Choose your lighting carefully and work with your contractor to install lighting that is eco-friendly as well as attractive.
Enhance the Functionality
Turn your extra room into a room with a specific purpose. Make your spare guest room into a playroom, an exercise room, or a sewing room. Once you know what you want the specific purpose to be, work with your contractor to customize the room to fit your needs.
For example: if you're creating a playroom, work with your contractor to install shelves your child can reach, a built-in storage bench for toys, and soft carpeting to pad falls and accidents. Paint the walls in cheerful colors to create an environment where your child will want to spend time.
Want to make your child's playroom truly a creative and unique space? Work with your contractor to install a built-in playhouse or a wallpaper mural featuring a theme your child would love.
Change the Dimensions
Sometimes rooms aren't useful because they're the wrong shape or size. Changing the dimensions, either by knocking down or removing a wall, can make your space more functional. Work with a contractor to get this done. Do not knock out your own walls, as some walls may be load-bearing and important for the structural stability of your home.
Finish the Unfinished
An unfinished basement or an unfinished attic is one of the most un-useful places in the house. Work with your contractor to finish your basement or attic, either to create a family room, storage space or even to create an apartment for a child or senior relative.
Finishing an unfinished attic or basement adds square footage to your house and actually increases your home's value, making this an excellent project to take on if you're planning to sell your home in a few years.
The best way to get this job done is to work with an experienced contractor. There's a lot more that goes into finishing an attic or a basement than you might expect. Basements need waterproofing before they can be finished. Failure to waterproof your basement before finishing the space can lead to mold and mildew growth. Meanwhile, finishing an attic without properly repairing the roof or replacing rotten boards could lead to problems down the road.
Contact Litchfield Builders
The most useful spaces in your home are the ones that are attractive and functional at the same time. Sometimes all it takes is the addition of a new window. Other times, it takes a whole overhaul of the space to make the space more useful.
Does your house have wasted space? What would you do to make it more functional? Litchfield Builders works with homeowners in Connecticut to remodel their homes and enhance their use of space in the house.
To get started with your home improvement, download our free guide, How to Choose a Professional Home Remodeling Contractor.
About Kevin Ahern
Kevin is the Co-Founder of Litchfield Builders, an award-winning, industry leader with a reputation for managing projects others shy away from. They are known for their high-quality work, customer service, and reliability and though still relatively small in size, Litchfield Builders now competes with some of the areas largest firms in both the residential and commercial arenas.