Subscribe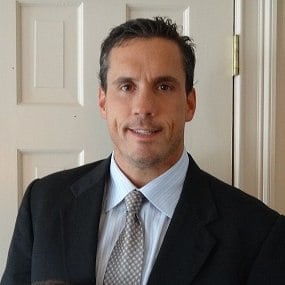 How to Prepare Yourself For Home Remodeling in Connecticut
There's so much to think about when you're planning a remodel. Knowing your goals, making a timeline, forming a budget, finding a contractor - all of these steps are important and time-consuming. You can't cut corners when you're planning home remodeling in Connecticut.
This year, planning for a remodel is even more complicated. Material shortages have impacted the process, and contractors are busier than ever. Everything from scheduling to planning can take more time. You can overcome these challenges by working with the right contractor, and by remaining flexible throughout the process.
Do Research
Start the remodeling process by researching materials, looking at pictures of similar remodels, and deciding what you like. This research process can go on for months as you collect samples, and learn the pros and cons of each type of fixture, feature, and material that you encounter.
Make a Budget
Creating your home remodeling budget can be tricky. Start with an idea of how much you'd like to spend, then meet with contractors to find out if your budget estimate is realistic for your project. The contractor you choose will help you determine more exact costs as the design process moves forward.
Helpful Tip:
Write a list of remodeling goals and must-haves. Build the must-haves into your project first. If there's room in the budget to add in extras, do that later in the design process. It's harder to trim back your remodel than it is to add more if there's room.
Meet With Home Remodeling Contractors
Most important for your remodeling project is finding the right contractor for the job. Referrals may turn up some good leads. Ask friends and family who have recently completed their own renovation projects to pass on the names and numbers of their contractors.
Ask each contractor candidate for references and pictures of previous jobs. Ideally, the contractor's previous experience should be relevant to your remodel. If the contractor has never performed a remodel of your type before, that may not be the right contractor for you.
Meet with several contractors and get a quote from each. This will give you a sense of how much you can expect to spend on your remodel but remember not to be fooled by an initial low project bid. Contractors that bid low may be too inexperienced to provide an accurate bid - or they could be cutting costs in ways that could negatively impact your project.
You'll find that contractors may have different ideas about the best way to conduct your remodel. After talking with multiple professionals, you may even change some of your initial ideas, but this exploration is key to determining who's processes and experience are the best match for your project.
Plan Your Home Remodel
After selecting a contractor, it's time to plan your remodel. Your design-build contractor will create a design. Once it's approved, your contractor will start ordering materials and put your project on their schedule.
2021 Material Shortages Impact Project Timelines
Material shortages impacted homeowners throughout 2020 and are still having an impact in 2021. Some materials, like garage doors and composite decking material, have been especially difficult to obtain. This can lead to longer wait times before the remodeling project begins. If you're in a hurry or have a deadline for finishing your remodel, get started as soon as possible.
Know How Your Project Will Impact Your Life
Some home remodels lead to small inconveniences, while others can create a major disruption to everyday routines. An experienced, high-quality contractor will prepare you for the changes that will take place in your house and will take steps to minimize the inconvenience that you experience.
For example, a kitchen remodel is an invasive project that will most likely cause your kitchen to become unusable for a time. An experienced contractor will help you set up a temporary kitchen elsewhere in your home, complete with a temporary sink, so you can make easy meals at home and reduce your dependence on takeout during the kitchen remodel process.
Get a Firm Timeline
Your contractor should also give you a timeline to help you plan. You should know the start date, end date, dates when utilities may be shut off, and so on. Some remodels are so invasive - like a whole remodel and second-floor additions - that moving out of the house is necessary. For a project of this nature, work with your contractor to find out when to move out, and when you can plan on moving back in.
Avoid Changes to Project Scope
Changes to the scope of your project can disrupt the timeline and inflate costs. Once the design has been approved, avoid making any changes to your project. This will help you control costs and avoid delays, and makes planning your project easier overall.
This is another reason that working with the right contractor is important - your contractor will help you explore all design possibilities and will ask probing questions to ensure that you're solid in your design choices.
Ready for Home Remodeling in Connecticut?
Remodeling can improve the value of your home and improve your quality of life. Most homeowners find it's worth the time and trouble because when the remodel is over, their lives are better in a variety of ways. If you feel ready to remodel, then it's time to start looking for a good contractor.
To learn more about home remodeling in Connecticut and to learn more about finding the right contractor, download our free guide.
About Kevin Ahern
Kevin is the Co-Founder of Litchfield Builders, an award-winning, industry leader with a reputation for managing projects others shy away from. They are known for their high-quality work, customer service, and reliability and though still relatively small in size, Litchfield Builders now competes with some of the areas largest firms in both the residential and commercial arenas.