Subscribe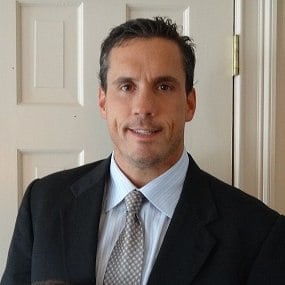 How to prepare your home for winter in Connecticut
Winter in Connecticut can be harsh, with lows dropping below zero and ice crusting the roads and sidewalks for days on end.
Low temperatures like that are hard on houses and their various systems - especially the HVAC system. It's important to stay comfortable and warm throughout the winter, but if your house isn't ready for those cold temperatures, you could be facing some unexpected cold nights.
Although winter may feel like it's a long way off, now is the time to start thinking about home repairs and tune-ups that you can perform to maintain a comfortable house when the thermometer takes a dip.
If you need to hire a contractor to make repairs or upgrades before winter, finding the right contractor to help. Hire a contractor with a reputation for excellence and relevant experience for your needs.
Weatherstrip
Old homes have cracks and crevices where drafts can enter. Weatherstripping can improve your home's efficiency by sealing those cracks. Some homeowners do their own weatherstripping, while others hire a contractor to get the work done for them. Either way, your weatherstripping should be checked annually, and updated as needed.
When checking your weatherstripping, look for cracks and breaks in the weatherstripping. Most weatherstripping can be pulled off easily when it needs to be replaced. Weatherstripping needs to be installed around your windows and doors.
Tuneup Your Furnace
Furnaces need to be tuned up and cleaned annually. Contact your HVAC person to get your furnace checked before the cold weather sets in. If you have an oil furnace, remember to get your oil cleaned and renegotiate your oil pricing if it's needed.
A typical furnace will last about 20 years. If your furnace is nearing the end of its service life, consider having a new furnace installed before winter comes. Furnaces have a way of breaking down at the least convenient times, when the temperatures outside are their lowest and when HVAC professionals are at their busiest. If it's in your budget, work with a contractor to have a new furnace installed before winter arrives.
Boost Insulation
Older homes are often under-insulated by today's standards. Installing more insulation in your home can keep your home warmer and more comfortable throughout the winter. Not sure if your home is under-insulated?
Pop your head up in your attic. If the insulation doesn't rise above the joists, then you need more insulation. If you're not comfortable inspecting your own attic, have it inspected by a contractor.
Insulating your attic is a relatively easy and fast home improvement that can help save you hundreds of dollars on HVAC costs over time. Insulating your attic can also reduce the burden on your HVAC system, which can extend the service life of your furnace.
Replace that Old, Inefficient Exterior Door
Can you see gaps underneath or to the side of your exterior door? This could be a sign that it's time to replace your door. Talk to your contractor to choose the right door for your home. Fiberglass doors replicate the look of wood and are highly energy efficient, with an insulated core. Front door replacement costs about $3,000 and raises the value of your house.
Insulate Your Garage
While you're insulating your home, this may also be the time to insulate and weatherstrip your garage. If you're using your garage space as a workshop, insulating the space can help keep you warm throughout the winter.
Insulating your attached garage can improve the energy efficiency of your house overall. Work with a contractor to insulate the walls and, if needed, replace your garage door with a modern insulated garage door.
Inspect Your Roof and Gutters
Your roof and gutters are some of the most important systems in the house, especially in winter. Clogged gutters or a damaged roof in winter could lead to roof leaks and other moisture problems.
Inspect your roof and gutters before the end of the fall. To check your gutters, spray them with a jet of water from the hose. If the water flows through the gutters without filling them up and overflowing, then they're clean. Gutters need to be cleaned about once per year, or more if your property has many mature trees.
To inspect your roof, stand back from your house and look up. Signs that your roof needs repair or potential replacement include:
Shingles are shedding excessive granules (you'll see them clustered in the gutters and at the base of downspouts).
Missing, cracked or damaged shingles.
Warped or sagging parts of your roof.
Asphalt shingles are by far the most common type of roofing material here in Connecticut. These shingles typically last about 20 to 25 years, so if your roof is more than two decades old, have it inspected by a contractor. Although you can re-roof your home in winter, finding days with the right temperatures can be difficult. It's best not to discover that you need a new roof in winter!
Get Ready for Cold Weather with a Connecticut Home Remodel!
Give yourself plenty of lead time to get ready for winter - especially if you're planning a Connecticut home remodel. Work with a reputable contractor to perform home upgrades and home improvements that can help ready your house for winter.
Not sure how to find the right contractor for your home improvements? Download our free guide to finding a home improvement contractor.
About Kevin Ahern
Kevin is the Co-Founder of Litchfield Builders, an award-winning, industry leader with a reputation for managing projects others shy away from. They are known for their high-quality work, customer service, and reliability and though still relatively small in size, Litchfield Builders now competes with some of the areas largest firms in both the residential and commercial arenas.