Subscribe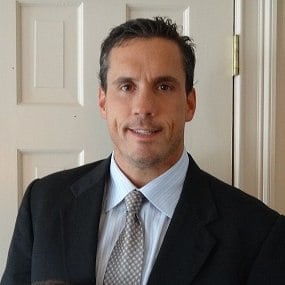 The Danger of Winter Roof Collapses in Connecticut
Commercial | Residential Remodeling | Seasonal | Industry Knowledge
As heavy snow continues to plague much of the country, both residential and commercial property owners are becoming concerned with the threat of winter roof collapses. This may remind you and your neighbors of the winter of 2011.
January 2011 delivered a major blizzard, followed by a cold snap, and yet another snow storm two weeks later. With all the snow piling up, the news was filled with stories of roof collapses across Connecticut. Roof repair and roof construction—two topics you don't hear much about in the news—suddenly became issues of pressing importance. These are just two of the roof repair stories the Litchfield Builders team took on that winter.
North Haven Roof Collapse
On January 27th, a local North Haven company called our team at 5:00 a.m. When we arrived shortly after, we discovered a 100' x 100' roof collapse right into the middle of the building from the weight of the snow. We shifted into high gear to clean up the mess and dismantle the damaged roof and in less than 3 weeks, we fabricated and installed the new roof structure and weather-tight building envelope to withstand treacherous Connecticut winters.
Imperial Pools
Less than a week later, Imperial Pools had a roof collapse of their own. Part of their truss roof had collapsed under the snow, and more was threatening to give way. We shored up the structure during the roof repair process and implemented an improved roof fabrication as a stronger replacement. In the end, we were able to get them safely and securely back in business ahead of their busy season.
Here are two important things to know about snow-load requirements for remodeling and roof repair in Connecticut:
1. Connecticut Building Codes
Connecticut building codes require roofs to be able to withstand 30 pounds of snow per square foot. Wet New England snow can quickly reach this weight limit, particularly in places where snow drifts and ice accumulates the most: roof valleys, lower sections, the downwind side, etc.
2. Have a snow-removal plan for your roof before the next storm.
Snow removal from roofs is dangerous and tricky; heights, ice, electrical wires and tree limbs can complicate the process. Again, this is not a DIY project. Contact your roof construction contractor to set up a snow-removal plan that keeps you, your family, employees and buildings safe.
Key Takeaway
It is important for business and homeowners alike to learn from this and past snowy winters. If you are in the middle of new construction, in need of roof repair on an older building, or are considering remodeling in Connecticut, it is important to follow the best snow-loading practices. Roof fabrication is an aspect of home exteriors that absolutely requires an experienced, reputable, licensed contractor. It is not a DIY project by any means. For both residential and commercial construction, you need a roof that can withstand intense and unpredictable New England winters. Sound roof construction can ensure this and protect your building investment from the top down.
Litchfield Builders have two decades of residential and commercial construction including expertise in exteriors and roof repair. Click the banner below for a free consultation on your winter roof repair or next construction project.
Sources: Travelers | CNA | AccuWeather | CT-Sec | West Hartford News
About Kevin Ahern
Kevin is the Co-Founder of Litchfield Builders, an award-winning, industry leader with a reputation for managing projects others shy away from. They are known for their high-quality work, customer service, and reliability and though still relatively small in size, Litchfield Builders now competes with some of the areas largest firms in both the residential and commercial arenas.