Subscribe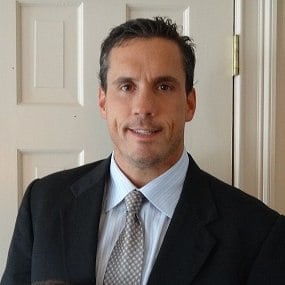 What is the Best Material for an Exterior Entry Door?
Just a few decades ago, metal exterior doors were the most popular doors on the market. Homeowners were drawn to metal because it was relatively durable, low maintenance and attractive. Compared to wood, metal doors were also cost-effective and practical.
In recent years, metal has fallen from its position as the most popular exterior door material. Innovations in construction materials and also changing tastes have led homeowners in other directions.
The type of material you choose for your exterior door could have a big effect on the appearance of your home, and the type of maintenance that you have to perform every year.
If you're thinking about replacing your exterior door, doing research and exploring the different materials can help you decide which type of door is best for your home.
Which Materials are Most Popular and Why?
In the world of residential construction, fiberglass exterior doors are now king. Homeowners like fiberglass for many reasons.
Look of real wood.

Fiberglass is textured to imitate the grain and texture of real wood.
Low maintenance.

Unlike wood, fiberglass never needs to be refinished, and can go for many years without ever needing to be painted.
Durable.

Fiberglass doors do not dent or scratch easily, and will maintain their beauty over many years.
No rust.

Unlike metal, fiberglass doors never rust, even in coastal areas.
Moderately priced.

Fiberglass is relatively affordable for homeowners on a budget.
Good insulation.

Fiberglass doors are excellent insulators and perform well in harsh Connecticut winters.
Other Popular Materials
Although fiberglass is the most common, there are other materials to choose from, if you're buying an exterior door. Depending on your budget and aesthetic tastes, you might be more interested in one of the following exterior door materials.
Metal. Metal was the most popular type of exterior door for many years because it was durable, long-lasting and low-maintenance.
Wood. Wood is a classic front door material, because it has warmth and character that many homeowners value.
Aluminum.

Aluminum has many of the same benefits of fiberglass: it's corrosion-free, long-lasting, durable and easy to maintain.
If you're not sure what type of material to choose, a good contractor can help you choose the right kind of door for your home. Work with an expert to compare materials and costs, and weigh the pros and cons.
Why Should Your Exterior Door Be Professionally Installed?
If you're installing a new exterior door on your home, hire a professional. Exterior doors need a snug fit in the frame, and the deadbolt must be properly aligned with the strike plate.
While it's possible for a homeowner to install their own exterior door if they have the right training, experience and tools, many homeowners are not prepared for this kind of home improvement.
Installing an exterior door without help from a qualified professional could lead to an imperfect fit, causing air leaks, energy inefficiency and even security problems. In addition, there are other reasons to hire a qualified professional. Namely:
Installing An Exterior Door is a Big Job
You can expect a professional installer to take at least four hours to install your exterior door. If you choose to do it on your own, it could take much longer.
Proper Door Installation Affects Curb Appeal
Contractors know how to install the door properly, and a well-installed front door is a good-looking front door. Poor installation could affect your home's curb appeal, which could make your home harder to sell when the time comes.
Poor Installation Can Mar the Door
Installing your door incorrectly could cause scratches around the edges of the door, if the door scrapes the frame when it opens and closes. A good contractor should be able to install the door in such a way that this will not happen.
You can find a contractor to install your exterior door by talking to friends and family who have worked with general contractors in the past. Get referrals, and check references.
Can a Contractor Handcraft Your Exterior Door?
Handcrafted exterior doors made from hardwood are a fine rarity. In Connecticut, homeowners with historic property sometimes seek handcrafted exterior doors to match their home's appearance.
If you're considering a handcrafted door for your home, hire a contractor who has experience creating custom millwork for clients. Look at the contractor's portfolio to see what kind of work they do and whether their style is similar to what you're seeking. Get a contract to ensure that everyone is on the same page.
Remodeling? Contact Litchfield Builders
Are you remodeling your home? Perhaps trying to improve your home's curb appeal? Leave comments about your upcoming home improvement project in the comments box below.
Your home's front door gives your home character and can even improve its resale value. Installing a new front door is also an excellent way to save energy, reduce maintenance, and make your home more noticeable to buyers.
If you're a homeowner who is thinking about installing a new front door, contact a reputable contractor in your area. An experienced industry expert can help you choose the best material for an exterior entry door.
At Litchfield Builders, we'll be happy to give you a quote for front door installation. We also produce beautiful millwork and can create a custom front door for your historic home.
To learn more about how to have a successful home remodeling project, download our free guide How to Choose a Professional Home Remodeling Contractor.
About Kevin Ahern
Kevin is the Co-Founder of Litchfield Builders, an award-winning, industry leader with a reputation for managing projects others shy away from. They are known for their high-quality work, customer service, and reliability and though still relatively small in size, Litchfield Builders now competes with some of the areas largest firms in both the residential and commercial arenas.