Subscribe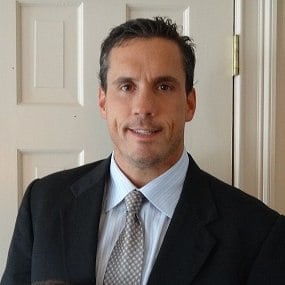 How to create a budget and plan for a home renovation project
Budgeting and planning for your Connecticut home improvement project can make your project a success. Many homeowners get stuck on how to create a budget for their project. How can you create a budget if you don't know what your project will cost? How can you hire a contractor if you don't have a budget? How can you find out how much your project will cost if you don't have a contractor? Homeowners can go around and around with these questions.
Knowing your goals and meeting with contractors are steps on the path to creating a successful budget and plan. Ultimately, if you're able to find a capable home improvement contractor, they can lead you through the process.
1. Make Your List of Goals
Before you ever meet with a contractor or seek to make a financial plan, it's important to know your goals for your project. Why are you remodeling or performing this improvement? What should this remodel accomplish?
Take care not to conflate your list of goals with your list of nice-to-have features. It's important to know everything your remodel needs to accomplish, or it will be very hard to tell if your remodel is successful. If necessary, make a separate list of nice-to-have features that you can share with your contractor when you meet.
2. Meet with Contractors
Make a list of potential contractors in your area and contact them for a consultation. When you're looking for CT contractors, seek out a business with a solid reputation and a Connecticut contractor's license. If you know someone who has recently performed a similar remodel or a home improvement, you can ask them about their experience and whether they'd refer their contractor.
When you meet with contractors, they'll ask you about your project and the details. Look for a contractor that makes you feel heard, who is clearly connecting with your project and has some good ideas. Communication is important during the home improvement process, and this is your opportunity to find a contractor that can communicate clearly with you about your project. Have a list of questions to ask when you're meeting with contractors, to make the decision easier when it's time to choose contractor business.
Very likely, the contractor will ask you about your budget during this discussion. It's important to be honest - with your contractor and with yourself - about how much money you're willing to spend to make this project happen. If you tell your contractor an amount above and beyond your real budget, your project will be problematic from the start.
During these discussions, the contractor will likely give you a ballpark estimate for your project. You can use this information to proceed to the next step: making money decisions.
3. Make Money Decisions
If you need financing for your CT remodel, start talking to lenders after you've met with contractors. You can use your conversations with contractors to determine approximately how much you might need to borrow. If you're planning to pay cash, your discussions with contractors will help you decide whether you have the money to move forward with your project.
If you do need financing, shop around for a lender in the same what you went shopping for a contractor. Look for a loan with payment terms that fit in your monthly budget. Consider the length of the loan, the maximum potential monthly payment and the interest rates. Shopping around will help you find the best loan at the best rate.
4. Get a Design from a Contractor
Complex home improvement projects may require a design build contractor to create a design. Once the design is finished and you've agreed to the work, the contractor will create a corresponding contract.
If your home improvement is simple enough, the contractor may not need to create a design. Instead, the contractor will simply draft a contract. The contract should clearly record the cost of the project and payment terms.
5. Sign a Contract
Read the contract all the way through before signing. If you have questions, don't sign until they're answered. The contract should have information about the scope of the project, start and end date, worksite address, contractor address and contact information, a list of materials or allowances, payment terms, change order information, arbitration information and more.
Once you've signed a contract, the contractor will schedule the project and start ordering materials. Your plan is set, and now your job is to help your contractor by choosing the materials.
6. Stick to the Plan
Once you and the contractor have agreed to a plan and the contract is signed, the most important thing you can do is stick to the plan. Making changes to your original plan will cause costs to rise.
In fact, it's not uncommon for changes made to the design after work begins to cost more than if they had been made before the contract was signed. This happens because construction projects have a way of building on themselves, and if you wait until midway through a project to make a change, some work may need to be undone before your change can be made. You can avoid this problem and stick to your budget by staying the course once the contract is signed.
Choose the Right Contractor for Your Job
The contractor you hire for your remodel or home improvement project makes all the difference. Hire a Connecticut contractor with good communication and organizational skills, to ensure that your goals are understood and your budget is adhered to throughout the remodel process.
Get started with your project today. Download the Litchfield Builders Guide to Choosing the Right Home Remodeling Contractor.
About Kevin Ahern
Kevin is the Co-Founder of Litchfield Builders, an award-winning, industry leader with a reputation for managing projects others shy away from. They are known for their high-quality work, customer service, and reliability and though still relatively small in size, Litchfield Builders now competes with some of the areas largest firms in both the residential and commercial arenas.