Subscribe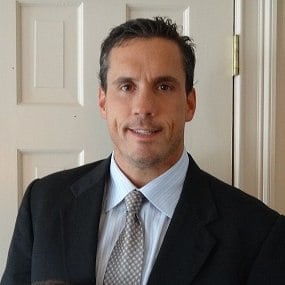 6 Home Remodeling Trends That Will Influence Your 2021 Projects
Staying at home for long stretches of time can change our perceptions of where we live. For some of us, being at home makes us more inclined to look at our house critically, and daydream ways to improve. 2020 has been a year of spending time at home. This has left many seeking ways to improve their house, either in their indoor or outdoor spaces.
At Litchfield Builders, we're expecting 2021 home remodeling trends to be influenced by the events of the previous year. We've already seen an uptick in customers seeking to expand their home's footprint. Some want more work space while others want more living space. Based on this, here's what we're predicting for the coming year.
Work Space Addition
Even after the pandemic is over and people can be together again, many may continue working from home. Adding work space to the house makes this possible. This project can vary a lot depending on your needs and the type of work you do.
Some simply want to section off a part of their bedroom to make space for a desk and comfortable chair. Others want to add a floor above their garage, or add a home office suite complete with his and hers offices, conference space and an exterior door to give clients their own entrance.
Some tips for getting this job done right:
Think long-term. Maybe you managed with a simple card table set up in your living room when the pandemic started, but now it's time to think long-term about space requirements, light requirements and privacy.
Consider placement in the house. Home offices are most functional when they're located in a private part of your house or property. An office over the garage is a great place to get work done, while an office built just off the living room may be too loud.
Don't forget about zoning laws. Zoning laws affect the way homeowners use their residential spaces. Work with a licensed contractor to help ensure that your home office aligns with zoning laws in your area.
Exercise Room Addition
Where as some homeowners are adding rooms where they can work, others are adding rooms where they can work out. Homeowners starved for exercise during the pandemic are looking for ways to get healthy and stay healthy without stepping out the front door.
Is an exercise room addition in your future? Hire a licensed, experienced contractor to build an exercise room with features like good temperature control, access to one of your home bathrooms, large windows to give yourself a good view, and of course, plenty of space and extra-wide doors for maneuvering large pieces of equipment.
Modern, Minimalist Design
2021 will be a year when homeowners focus their attention on modern, minimalist decor, like simple layouts and open spaces, use of uncomplicated, beautiful natural materials, and geometric designs in cabinetry and moldings. This sophisticated sensibility comes from wanting time at home to be peaceful and relaxing. Minimalist decor is easy to clean and maintain, and produces feelings of zen that can make time at home more rewarding.
Focus on Natural Light
Another way that homeowners are making time at home more satisfying is by making natural light a priority. 2021 will be a year of large, beautiful, energy efficient windows featuring low-e glass for proper indoor temperature control.
Natural light is good for your mental, emotional and physical health. Exposure to sunlight can reduce stress, promote healthy sleep cycles, improve bone health, reduce chances of depression, strengthen the immune system and more. Quality windows can also last decades, so work with your contractor to choose windows that will add value to your home while also improving quality of life for you and your loved ones.
Outdoor Improvements
Homeowners got tired of spending time indoors in 2020, so 2021 is likely to be a big year for improving outdoor spaces. A large deck, outdoor kitchen, outdoor living area, and built-in hot tubs are all examples of the type of improvements you can expect to see in homes around Connecticut in 2021.
Maybe you started a hobby garden in 2020 - now is your chance to grow that garden into something spectacular. Pathways, a decorative pergola and a dedicated reading bench set back among beautiful flowers could turn your outdoor space into a perfect hideaway. Work with a contractor to install hardscaping that will last a lifetime, and enrich your outdoor living in the coming year.
Energy Efficient Upgrades
Energy efficient upgrades make spending time at home more affordable and sustainable. 2021 will be a year of replacing that old dishwasher, washing machine, air conditioner and more. Energy efficient upgrades make your home more comfortable and more valuable if you decide to sell. You'd also be surprised to learn how much money you can save! Energy.gov estimates that making energy improvements throughout the house can save as much as $1,182 annually, depending on which changes are made.
If you live in an older home, the potential for energy improvements could be great. Start with a low-cost energy audit from your local energy company. Your auditor will help you create a home energy plan that can help you save money and reduce energy usage in the coming year.
Learn More About Home Improvement in 2021
For most homeowners, home improvement means continuous improvement. There's always another project around the corner! It's important to have good partners in the quest to improve your home. To learn more about 2021 home remodeling trends and how to upgrade your property in the coming year, subscribe to the Litchfield Builders blog. In articles to come, we'll cover topics about trends, energy efficient home upgrades, home remodeling and more.
About Kevin Ahern
Kevin is the Co-Founder of Litchfield Builders, an award-winning, industry leader with a reputation for managing projects others shy away from. They are known for their high-quality work, customer service, and reliability and though still relatively small in size, Litchfield Builders now competes with some of the areas largest firms in both the residential and commercial arenas.