Subscribe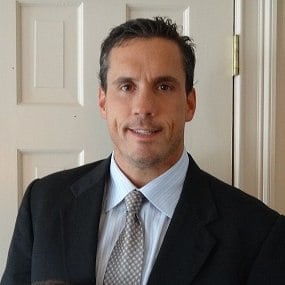 Home Remodeling Services: What You Should Be Looking For
A home remodel is a major change to the home's interior or exterior. Often, home remodels involve one or more of the following: appliance upgrades, structural changes, changes in functionality and improvement to the property's value. A home remodel often changes the appearance of the home dramatically, through changes in materials and changes in flooring or paint colors. Often, home remodels take a long time to complete and can cost thousands of dollars.
Because these changes are so dramatic, home remodels are no small matter. It's important to find the right contractor for your home improvement project. Knowing what to look for in a contractor, how to compare bids and how to navigate the details of a home remodel is important. Litchfield Builders helps homeowners who have questions about how to proceed with their remodels. We answer questions and provide basic information that can make remodeling a little bit easier.
---
Hiring the right home remodeling contractor takes time, but it doesn't have to be hard. Our free guide highlights everything you need to begin your search with confidence.
---
A Typical Home Remodel
A typical home remodel can take place in any room of the house, though some of the most common remodels take place in the kitchen and bathroom. Kitchen and bathroom remodels are very popular among homeowners who want to sell, because these home improvements can increase a property's value and draw buyers. Other common examples of home remodels include removal of walls to create an open floor plan and conversion of a spare room into a home office.
Many homeowners will take on home remodels periodically as the need arises. Common times when a homeowner may decide to do a remodel include:
Appliances and look of the home have become dated.
Appliances no longer run efficiently.
Energy bills are increasing.
The home is showing wear and tear.
Family needs are changing.
Usually homeowners will take months or years to build up to a remodel, as they gradually decide what they want to do and how much they want to spend. A remodel is not usually a project that homeowners take on to make repairs, so the need to remodel is not often urgent.
What to Look For In A Home Remodeling Services Provider
There are a lot of contractors out there, so choosing one to do a home improvement can be intimidating. It can be very hard to decide which qualities to focus on when choosing one business over another.
Business Reputation
Business reputation says a lot about a contractor's standing in the community. As businesses conduct work with customers and other businesses, they develop a reputation for managing relationships.
Credentials, certifications and licensure all point toward legitimacy and reputation. Any home remodeling services provider in Connecticut should have a license that can be looked up on the Connecticut e-license website. In addition, many remodelers may also have certifications such as Certified Aging In Place Specialist (CAPS), Certified Graduate Remodeler (CGR) and Certified Green Professional (CGP). These certifications are generally earned by maintaining good business and remodeling practices. Many contractors who have these certifications will post information about them on their websites for homeowners to see.
Other indications of a good business reputation include awards from local organizations. Often businesses will put their awards prominently on their website, so this information is accessible to the public. However, you can always find out for yourself about a business's awards and certifications by contacting the business directly.
Experience
Contractors should be able to prove their experience with a portfolio and positive references. You should consider both when trying to decide whether or not to hire a specific contractor. When viewing the portfolio, watch for subtle hints about the contractor's preferred style. Some contractors will skew more modern, others more traditional. Flexible contractors will have examples of both in their portfolio. Looking at the portfolio, you'll be able to tell whether or not the contractor's typical clientele fits your description.
When you call a contractor's references, ask them for information such as:
When did the job start and end?
Did the job end on time? If not, why not?
Were you happy with the results of your remodel?
Would you recommend this remodeler to others?
Would you hire this remodeler again yourself?
Asking all references the same questions can give you a point of comparison, which can make it easier to decide which references are most positive and meaningful.
Methodology
A good contractor will thoroughly investigate your project from the first point of contact. Never work with a contractor who is willing to give you an estimate without seeing the work site. It's important to meet with the contractor in person to hear the kind of questions the contractor will ask. A good contractor is likely to have many questions when scouting a site for a bid, so pay attention to the contractor's level of engagement.
Once the contractor is gone, he or she should provide you with a detailed, realistic estimate for the work. The document the contractor provides may become a contract later, or it may be used to create the contract down the road. Either way, read the document thoroughly. It should be itemized and may contain information like when the job will start, how much payment is required up front, method of payment and other important details.
Compare
It's very important to meet with more than one contractor when starting the search for a remodeling professional. Schedule to meet with at least three contractors who provide bids that meet your budget before making your decision. Be ready for each meeting with each contractor. Have a list of questions to ask each contractor, as well as information about their background in construction.
When comparing contractors to one another, remember that the lowest bid is not always the best bid. Some contractors may under cut their competition by intentionally bidding low, only to increase the price later. Other contractors bid low by paying for less skilled workers. This can leave you dealing with potential problems down the road.
It's just as important for the contractor you choose to be a good match for your needs. The contractor you select should be someone with whom you can communicate easily, who understands your vision and who has helpful suggestions for achieving your goals.
Contact Litchfield Builders for More Information
Are you going to conduct a home remodel soon? Have you started meeting with contractors yet? What criteria will you be using to determine which contractor to hire? Leave your comments in the box below. We love to hear from homeowners who are about to take on a home improvement project.
When looking at various contractors in our area, don't forget to take into consideration their credentials, references, the bid amount, the thoroughness of the contractor and the contractor's online portfolio. To find out more about hiring a contractor, contact us today. Alternatively, you can also take a look at our free online publication, How to Choose a Professional Home Remodeling Contractor.
About Kevin Ahern
Kevin is the Co-Founder of Litchfield Builders, an award-winning, industry leader with a reputation for managing projects others shy away from. They are known for their high-quality work, customer service, and reliability and though still relatively small in size, Litchfield Builders now competes with some of the areas largest firms in both the residential and commercial arenas.