Subscribe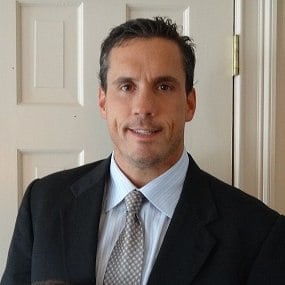 7 Commercial Bathroom Remodeling Mistakes
A well-executed commercial bathroom remodels can improve your property's value and benefit your business in many ways. When the remodel is finished, your bathroom(s) should be more attractive, efficient and functional. Staff and customers alike benefit when businesses remodel their bathrooms. All remodels have potential pitfalls.
As a business owner, you can ensure your remodel's success and avoid problems by anticipating and avoiding common bathroom remodeling mistakes. By making smart decisions throughout the process, you can ensure that your upcoming construction project will have a long-lasting, positive impact on your business.
Litchfield Builders has over 20 years of experience in commercial building and construction. Businesses partner with Litchfield Builders for their commercial remodeling projects because they trust our knowledge of the industry and the remodeling process.
With this experience, we want to share the seven most important mistakes we see in commercial bathroom remodels.
1. Poor Budgeting
The budget is like the backbone of any remodeling project. Once you know what's affordable (and what isn't), setting the scope of the project becomes easier. Without a proper budget and established scope, the result could be unwanted debt or an incomplete remodel.
To budget properly, secure financing (if needed) and set aside cash on hand to arrive at a maximum potential cost. Maintain open lines of communication with your contractor and establish upfront on how much you can afford. Work with a professional contractor who provides transparent billing practices to help with this process.
2. Poor Planning
Planning and budgeting go hand in hand, so while you're budgeting for your remodel, you should also be establishing a plan that can serve as your guide throughout the renovation project. Failure to establish a plan can result in a remodel that doesn't quite meet all your needs.
Write a list of goals.
Make a list of must-haves versus nice-to-haves to set your priorities.
Consider the size of your business as well as projected growth.
Research commercial bathroom trends to incorporate modern bathroom updates into your project.
Planning for a bathroom remodel can take time. Include your contractor in the planning process. Your contractor can help you stay on task and can ensure your goals are realistic for your budget.
3. Failure to Ventilate Properly
All bathrooms need good ventilation. Without it, paint peels, walls become moldy and mildew grows. Ventilation removes odors and humidity, making the bathroom a more comfortable place. Commercial bathrooms need ventilation that fits the size of the space. When the bathroom is expanded, ventilation must be likewise expanded to accommodate the new dimensions.
Even if you're not expanding your bathroom, old ventilation may need to be updated to meet modern standards and building codes. Work with your contractor to budget for ventilation updates, if they're necessary.
4. No Consideration for Sustainability
Green features like touchless hand dryers, LED lighting and waterless urinals can save businesses money over time. Some green products cost slightly more at the time of purchase but pay off in the long run. Businesses that decline to purchase these energy-efficient products to save money upfront will pay more over the years of use.
5. No Compliance with ADA Requirements
The Americans with Disabilities Act requires building owners to make their commercial spaces (including bathrooms) accessible to people with disabilities. ADA requirements can be very specific, and businesses that fail to comply with ADA's requirements can incur harsh civil penalties. Some businesses that do not comply with ADA requirements may even face lawsuits.
6. Failure to Create a Holistic Facility Program Plan
Businesses are required to provide adequate bathroom fixtures (toilets and sinks) for the number of people who use their commercial space. When a commercial bathroom is remodeled, they're required to right-size their commercial bathrooms to the size of their business.
If your business has grown substantially in the last several years, you could be required to install more toilets and sinks, or you may be required to install additional bathrooms, which can affect your budget and what you're able to accomplish with the money you have. Failure to create a holistic facility program plan could put your commercial building out of compliance with local building codes.
7. Hired the Wrong Contractor
Nearly all the bathroom remodeling mistakes above can be avoided by hiring the right contractor. Even if you've never remodeled a commercial bathroom in the past, the right contractor can walk you through the remodeling steps and can help you consider the most important issues as they come up.
An experienced Connecticut contractor will be more than familiar with ADA requirements and facility requirements and will raise these points during initial remodel planning discussions. Good contractors also understand the importance of proper ventilation, good planning, and good budgeting. When you work with a contractor who values their customer and who understands their role as a guide through the remodeling process, your role becomes easier.
Contact a Reputable Connecticut Commercial Contractor
Litchfield Builders works with business owners, property managers, and building owners to guide them through the commercial remodeling process. As a design-build construction company, we provide in-house design services to help you meet with ADA and holistic facility requirements. To find out more about the remodeling process generally, download our free guide, Sustainability & Green Building in Commercial Construction.
About Kevin Ahern
Kevin is the Co-Founder of Litchfield Builders, an award-winning, industry leader with a reputation for managing projects others shy away from. They are known for their high-quality work, customer service, and reliability and though still relatively small in size, Litchfield Builders now competes with some of the areas largest firms in both the residential and commercial arenas.