Subscribe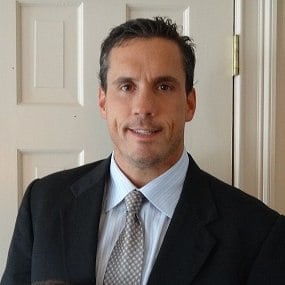 Commercial Bathroom Trends for 2020
Commercial bathrooms don't change often. Most commercial property owners only remodel their bathrooms every few decades to keep up with the latest technologies and modern conveniences.
Out-of-date bathrooms can reflect poorly on a business, may prevent customers from returning, and also cost extra money by wasting water and energy.
If you're a business owner who hasn't remodeled your commercial bathroom recently, now may be the time. Below are some commercial bathroom trends for 2020. Other business owners are making these changes to their commercial bathrooms.
If your commercial bathroom doesn't include these features, your business could be impacted.
Litchfield Builders has been performing commercial construction remodels for decades. We help business owners through the process of keeping their property up to date. To find out more about remodeling your commercial bathroom, read on.
Waterless Urinals

Waterless urinals look like standard urinals, with one exception: they have no water in the basin. Waterless urinals don't flush at all, and therefore don't need water. Instead, gravity drains the basin, drawing liquids down the pipe without help from water.
Waterless urinals are becoming more common in commercial bathrooms because they can save up to 3 gallons per flush, or 45,000 gallons of water per year. Waterless urinals have been used in some settings, like in portable toilets, for years. Now they're becoming more common in higher-end bathrooms, where they are good for the environment and good for the pocketbook.
Quartz Countertops
Quartz countertops have been making their appearance in residential kitchens for the last couple of years, but now it's becoming more common in commercial bathrooms as well. Quartz is desirable because it's extremely hard, very durable, and can be made to look like nearly any other material. Quartz has been manufactured to look like granite, marble and other types of stone.
If you're not familiar with quartz, you may have some questions.
Is it real stone?
Quartz is made from resin and stone dust, so part of it is natural and part of it is synthetic. It does, however, look, feel and wear much like real stone. It's very chip resistant and unlikely to need sealing.
What colors is quartz available in?
Quartz is available in nearly any color you can imagine because it's man-made. However, most business owners look for colors that resemble granite and marble, because they want to replicate the look of natural stone.
Does quartz need a lot of maintenance?
One of the reasons that this stone is growing so popular with commercial building owners is that it needs no more maintenance than regular cleaning. Just wipe down your counters at the end of every day, and sanitize them as needed.
How can you install quartz in your commercial building?
Contact reputable contractor who has contacts with quartz suppliers in your area. Working with a good contractor, you can view quartz samples and decide what to install in your business, then your contractor can perform the installation.
Touchless Faucets that Don't Run
It's standard now for newly built commercial businesses to install touchless faucets in all bathrooms as a matter of course. Soon, touchless will be the standard in all commercial buildings, and traditional faucets will be the outliers.
Recently, touchless faucets have changed. Whereas old touchless faucets would continue to run for several seconds after a hand was drawn away, this is no longer the case. Newer faucets shut off almost immediately as soon as the hand is pulled away from the sensor. Instant shut off touchless faucets can reduce a bathroom's water usage by hundreds or thousands of gallons, which can save business owners money.
Paperless Hand Dryers
Paperless hand dryers are quickly replacing old paper hand dryers as the dryers of choice in commercial bathrooms. Business owners like paperless hand dryers because they can save reams of paper every year, which in turn can save the commercial building owner money.
Paperless hand dryers, which blast a stream of air on the hands to dry them efficiently, have become faster and more efficient in recent years. Whereas just a few years ago, paperless hand dryers would take a long time to dry the hands with a blast of air, now they can dry hands in seconds. This is good for internal efficiency in the bathroom because these dryers prevent people from waiting on line to dry their hands.
Is It Time to Remodel Your Commercial Bathroom?
Are you planning to remodel your commercial bathroom in 2020? Which commercial bathroom trends are most important to you? What features are you planning to install? These are just some of the questions we hope you are thinking about after reading through this article.
Litchfield Builders has been a premier commercial contractor in Connecticut for over twenty years. We help business owners like you to build or remodel your property for efficiency, beauty, and value. We'd love to help you with your upcoming remodel.
To get started, download our free guide, Sustainability & Green Building in Commercial Construction. In our free guide, we discuss the latest developments in sustainable construction, to help you with your commercial remodeling project.
About Kevin Ahern
Kevin is the Co-Founder of Litchfield Builders, an award-winning, industry leader with a reputation for managing projects others shy away from. They are known for their high-quality work, customer service, and reliability and though still relatively small in size, Litchfield Builders now competes with some of the areas largest firms in both the residential and commercial arenas.