Subscribe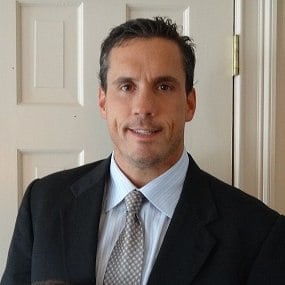 What is the Best Low Maintenance Flooring for a Remodel?
Busy people like low maintenance features, but with flooring, low-maintenance options haven't always been easy to find. For many years, favored flooring materials required periodic sealing, refinishing or shampooing.
Whether you're a busy parent, a career-professional, or a homeowner who just doesn't want to worry about home maintenance anymore, finding the right low maintenance flooring can be a challenge.
The good news is that flooring has changed! Recent innovations have lead to beautiful flooring options that don't require sealing, shampooing or refinishing. Even business owners seeking low-maintenance flooring for their commercial buildings have options.
Whether you're conducting a large scale home remodel, replacing the flooring in one section of your home, or updating the flooring of your commercial building, finding the right flooring material can make all the difference.
In this article, we are going to break down the best low maintenance floor materials to consider for all the different rooms of your home or commercial building so you can determine both the budget and visuals you need to make your next remodel a success, starting with bathrooms and kitchen spaces.
Bathrooms and Kitchens
In bathrooms and kitchens, water resistance is the most important feature of any type of flooring. Tile has been the go-to product for many homeowners for years and years. For homeowners who prioritize low-maintenance above other features, two types of tile stand out as top pick.
Ceramic tile comes in a range of colors and shapes. Most recently, ceramic tile makers have even begun to shape their tiles into hardwood look-alike products. Ceramic tile is available in planks, squares, large format and stone look-alike, so you choose the look you want without the maintenance.
Some caveats to be aware of: ceramic tile is porous and will absorb some moisture throughout the course of the day. It can be chipped, though it should withstand most normal, everyday use.
Porcelain tile is the high-end alternative to ceramic tile. Like ceramic tile, it can take nearly any shape and can be made to look like other types of materials. Porcelain has some advantages over ceramic, as well. It's denser and more durable, so it's less likely to chip or crack. It's also far less porous, and thus less vulnerable to stains.
This makes cleaning porcelain tile even easier. Porcelain tile is the top pick for low-maintenance flooring material, but you'll have to decide which is best based on your budget.
Maintenance Required
Clean your tile floors periodically. Sweep or dry mop your floors once a day. Wet mop your floors once per week to remove grime and dirt.
Do You Have to Seal?
Ceramic tile and porcelain tile do not need to be sealed. For many years, homeowners were required to seal their grout periodically to prevent it from staining. Recently, grout makers invented a sealant that is mixed into the grout before the flooring is installed. This sealant is long-lasting and effective, and eliminates the need for regular resealing.
Isn't Natural Stone Tile Also Low Maintenance?
It may seem like natural stone tile should perform like ceramic or porcelain tile, but this isn't the case. Natural stone tile needs periodic resealing to maintain water and stain resistance. If a low-maintenance product is your end goal, porcelain tile is your best bet.
Other Areas of the House
Outside the bathroom and kitchen, many homeowners turn to luxury vinyl tile (LVT). This wood look-alike product is flexible, durable and waterproof, so technically it can be used anywhere. Many homeowners choose to install LVT in their living rooms, dining rooms, hallways and bedrooms.
LVT comes in two types: glue down and snap together. Both types may look the same when first installed, but glue down tiles stay in place much longer and wear better over time. Work with your contractor to choose a type of LVT that is long-lasting, high quality and high value.
Maintenance Required
LVT needs daily sweeping or dry mopping to remove dust bunnies, though homeowners with limited time on their hands can easily use a robotic vacuum to get the job done. Periodic wet mopping helps keep the floor clean.
Is Refinishing or Sealing Required?
LVT needs no refinishing or sealing at any point during its service life. Choose a good quality product, and your LVT will last for a long time to come.
Commercial Buildings
Many of the same low-maintenance types of flooring used in the home also appear in commercial buildings like office buildings, restaurants and retail stores. Luxury vinyl tile, porcelain tile and ceramic tile can all be found in businesses that cater to customers.
If you're a commercial building owner seeking the right type of flooring for your business, it's important to work with an experienced contractor. Durability is key in high-traffic areas. Your contractor can point you in the direction of a type of flooring that will need little maintenance and which will last a long time.
Choose Low Maintenance Flooring Wisely! You'll Be Glad You Did
Flooring is no small detail in your home or business. The flooring you choose will affect your life for some time to come. The right low maintenance flooring will add value to your property and improve your quality of life by reducing the work you have to do to keep your flooring in good condition. When choosing a material, select a type of flooring from a company with a good reputation.
Steer clear of the lowest cost flooring, as it may not hold up. Take home samples and view them in the room or rooms where the flooring will be installed, and of course, work with a contractor with the experience and communication skills to provide you with the information you need to make an informed decision.
Litchfield Builders has been improving homes and businesses in Connecticut for over 25 years. For more information about how to conduct a successful remodeling project in Connecticut, subscribe to our blog.
About Kevin Ahern
Kevin is the Co-Founder of Litchfield Builders, an award-winning, industry leader with a reputation for managing projects others shy away from. They are known for their high-quality work, customer service, and reliability and though still relatively small in size, Litchfield Builders now competes with some of the areas largest firms in both the residential and commercial arenas.