Subscribe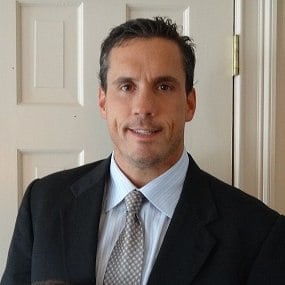 7 Room Addition Ideas You've Never Thought Of
There are many reasons why people choose to add an additional room onto their home. Sometimes homeowners decide a room addition is right for them when their family begins to grow. Other times, people will add a room when their lifestyles, hobbies or physical needs change. Whatever the reason, an addition is almost always a wise home improvement.
Adding on a room to your home can improve your property's value, provided that the renovation is done correctly. The best way to ensure that your upcoming room addition will add value and attract buyers when the time comes to sell is to hire a licensed, experienced professional.
In this post, we'll talk about some of the more unusual types of room additions and how these home improvements can help you maximize your enjoyment and satisfaction with your home. Whether it's a mudroom or a sunroom that you crave, you'll love our room addition ideas.
---
Hiring the right home remodeling contractor takes time, but it doesn't have to be hard. Our free guide highlights everything you need to begin your search with confidence.
---
Music Room
If you're an amateur musician, a professional music teacher or just a lover of musical sounds, installing a music room in your home will ensure that you have a place to go to make music and store your musical instruments or equipment. Music rooms are not like other rooms of the house because they have special requirements to be the most effective.
Asymmetry. Asymmetry is good for acoustics. Standard rooms in many homes are naturally symmetrical and therefore not great for music. However, if you're having a room built by a contractor, you can control the shape.
Size. The size of the music room should be determined by the size of the equipment inside. For example, a large music room that holds a baby grand piano and a tuba will need to be larger than a music room that holds only a few woodwind instruments and a computer for mixing songs.
Soundproofing. Soundproofing is another important element in a music room. Work with your contractor to ensure that your music room is properly soundproofed.
Knowing what you want to put in your music room and how you plan to use it will affect how you design the room, so plan carefully in advance before getting started.
Spa Room
A spa room is essentially a very sophisticated and luxurious bathroom. It's uncommon for homeowners to install a spa room in their home, but that doesn't mean it can't be done! Spa rooms come with different features for different homeowners, depending on their personal tastes.
One homeowner might want a spa room that contains a hot tub and massage table, another may want a spa room that contains a steam shower and a meditation center. Either way, discuss what you're looking for with your contractor, so your contractor can draw up plans that will match your needs.
Sunroom or Conservatory
Not everyone knows the difference between a sunroom and a conservatory. To the untrained eye, they can look similar. However, these rooms are often used very differently. You'll need to understand those differences before you get started with your remodel.
Sunroom
A sunroom is a room that has been made of glass, wood and standard dry wall. A typical sunroom will look like a normal room, but with extra windows. Sunrooms can be warm-weather, three-season or four-season, depending on the level of insulation. The type of use that the sunroom gets will be dependent on this insulation, with some sunrooms being just as functional as other rooms in the house.
Conservatory
A conservatory is a room made primarily of glass, with a glass ceiling and glass walls. A conservatory may have a short pony wall made of wood and drywall, but the rest of the room is made up of windows. Conservatories are excellent rooms for growing plants, especially if the windows are well insulated. Conservatories that are not all-season appropriate can be very cold in winter and very warm in summer. Homeowners must work with their contractor to ensure that the room they build is suitable for their needs.
Game Room
Game rooms are a great place to send the kids when the weather outside is bad. Often, game rooms are a place where people can go to play everything from pool to video games. Modern game rooms are usually large enough to hold an entertainment center, pool table, computer station, several large comfortable chairs and a wall of board games.
It's important for a modern game room to come with enough outlets that many people can play video games, charge their phones and use the computer all at once. Work with your contractor to work out the details like dimensions and outlet locations.
Hobby Room
A hobby room can be as simple as a spare room that holds a large personal collection, or it may be a sophisticated room designed to house specialized equipment. Depending on your hobby, you may need extra power to operate heavy equipment, a large carpeted space for comfortable laying down, or even a windowless area for a dark room.
Homeowners who make their spare room too specific to their hobby may have a hard time selling their house later, so look for a way to make your additional roof flexible enough that a future home buyer can do what they want with it.
Mudroom
A mudroom is a room where you can store dirty shoes and umbrellas, to keep the outside out of the inside. Some mudrooms are attached to the back door, others are attached to the front. Mudrooms can be pretty sophisticated, and some of them even include a sink for cleaning up. Many people find it's important for their mudroom to include a lot of storage space, because this place becomes a holding area for coats and other important outside necessities. Talk to your contractor about installing a bench with a padded lid, where you and your children can place their shoes and other important features.
Breakfast Nook
A lot of modern homeowners expect their kitchens to be eat-in, but many homes were not designed this way. If your kitchen is not an eat-in type, you may be able to expand the walls of your home to create a breakfast nook. Adding a small breakfast nook is a cost effective and a simple way to make your home's kitchen an eat-in type.
Contact Litchfield Builders for More Room Addition Ideas
Are you thinking about installing a room on your home in the coming months or years? If so, you've got a lot to think about. What will the function of the room be? Where would you like to the room to be installed? What's your budget? Leave your comments in the box below. Before you get started with your addition, you'll need to formulate your plans and find a licensed contractor.
To find out more about adding on a room to your home, contact Litchfield Builders. We're happy to answer any questions you might have about the home remodeling process. Call us today to schedule a consultation, or download our publication, 3 Phases to Planning a Home Remodel.

About Kevin Ahern
Kevin is the Co-Founder of Litchfield Builders, an award-winning, industry leader with a reputation for managing projects others shy away from. They are known for their high-quality work, customer service, and reliability and though still relatively small in size, Litchfield Builders now competes with some of the areas largest firms in both the residential and commercial arenas.