Subscribe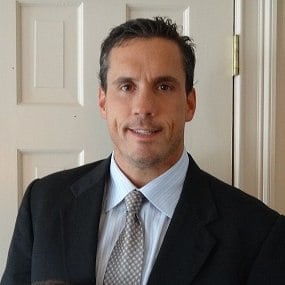 How to Decide Whether to Renovate or Remodel Your Home
Renovating and remodeling are very different activities. Homeowners who need to make home improvements must decide first which type of home improvement is right for them. Understanding the difference between these two construction projects can help. In this post, we'll explore the differences and talk about the circumstances that lead to each type of home improvement.
At Litchfield Builders, we help homeowners to take on projects like renovations and remodeling. If you're a homeowner that needs to make changes to your property this year, now is the time to start planning. Our experts can help you decide whether a renovation or remodel is right for you.
---
Hiring the right home remodeling contractor takes time, but it doesn't have to be hard. Our free guide highlights everything you need to begin your search with confidence.
---
What Is A Home Remodel?
A home remodel usually begins when the contractor either rips out or tears up a specific space in the home. After everything has been torn out, the contractor then puts the room back together using new materials, often in a new formation. When the remodel is complete, the space is dramatically altered or transformed.
A kitchen remodel is a typical example of this type of home improvement. Kitchen remodels usually involve replacing the floors, tearing out and installing new cabinets, replacing the appliances and installing all new countertops. Often, kitchen remodels involve changing the color scheme and overall feel of the space. When a remodel is complete, many kitchens look completely different.
Sometimes, kitchen remodels involve removing the walls to create an open floor plan or make space for a breakfast nook. These home improvements usually improve property value, so that the home is worth more money when it's listed for sale.
Another common example of a remodel includes in-law apartment conversion and adding a living space to the garage. Remodels often take months to complete.
When To Consider a Remodel
There are many different factors to take into account when trying to decide whether or not a remodel is right for your home. Cost is one of those factors. Remodeling costs can vary quite a bit from one project to the next. A typical kitchen remodel may cost anywhere from $5,000 to $50,000, depending on the scope of the project and the type of materials being used. If containing costs is important, work with your contractor to ensure that your remodel will fit in their budget.
Time is another factor to consider. Remodels are popular for those who want to change their property to fit their personal desires, without starting from scratch. These projects are meant to fix problems that cannot be fixed through basic repairs. Because remodels often involve tearing out the features of a room to make dramatic changes, many remodels are time consuming. The more involved the remodel, the more time consuming the project becomes.
If you're a homeowner who would like to remodel your home, talk to contractors in your area to find out how long the project will take. This can help you decide if you have time to dedicate to this kind of project. A remodel can turn life in the house upside down while it is happening, and homeowners who are not prepared for that kind of change may want to postpone or scale back their home improvement plans.
What Is A Home Renovation?
A home renovation is a repair or change that restores functionality to the home. A renovation can help repair damage or general wear and tear. A typical example of a renovation includes repiping the home's plumbing, refinishing the wood floors or replacing damaged siding.
When To Consider a Renovation
If you're thinking about renovating your home, there are many factors that you should take into consideration. Cost is one of those factors. Renovation costs can vary by quite a bit depending on what's being renovated. The most basic renovations will start at a few thousand dollars, and will go up from there. It can be hard to gauge how much renovations will cost, so if you're a homeowner who wants to renovate your home, start by talking to several experienced and reputable contractors. Talking to multiple contractors can help you decide how much your renovation will cost.
Time is another factor to consider. Many renovations are less involved than remodels, so it's common for a renovation to take slightly less time. If you're not sure whether you have enough time for a remodel but still need some repairs or changes to be made to your home, then a renovation may be in order. Meet with a contractor to discuss the changes that need to be made.
If you're a homeowner who can't decide between a renovation and a remodel, keep in mind that renovations add value to the home or make the home more livable. A good renovation will improve quality of life in the home. Renovations are a good idea when you're happy with your home the way it is, but you'd like to see it restored to a newer, more functional state.
Is a Renovation or Remodel Better If You Plan to Sell?
One more thing to consider when trying to decide if you'd like to remodel your home is whether or not you plan to sell your property in the next few years. A good renovation will restore your home to its intended functionality. This doesn't boost property value, but does help prevent problems during the home selling process.
A remodel may make your home more attractive to buyers and could potentially increase the sale price when it's time to sell. Given this, many homeowners assume that it's better to remodel instead of renovate when preparing to sell a house. This is not always the case. In a home where maintenance has been deferred, renovating to fix a damaged system should take priority over remodeling. Home buyers are deterred by maintenance issues. Many expect the home they buy to be turn key, and if it is not, they often expect a steeply discounted price.
Contact Litchfield Builders
Are you considering a renovation or a remodel in the next few months? Do you know which is right for you? Leave your comments in the box below. We love to hear what home improvements our clients are considering, and we like to talk about how we can help, as well. The difference between a renovation and a remodel can be confusing, so if you're a homeowner considering a home construction project in the next few months, contact Litchfield Builders.
We can help you decide which type of remodel fits your goals and can help you improve the value of your home. Call us today to set up a time for a consultation. If you're ready to move forward on your home improvement project, download a copy of our free publication, How to Choose a Professional Home Remodeling Contractor.
About Kevin Ahern
Kevin is the Co-Founder of Litchfield Builders, an award-winning, industry leader with a reputation for managing projects others shy away from. They are known for their high-quality work, customer service, and reliability and though still relatively small in size, Litchfield Builders now competes with some of the areas largest firms in both the residential and commercial arenas.