Subscribe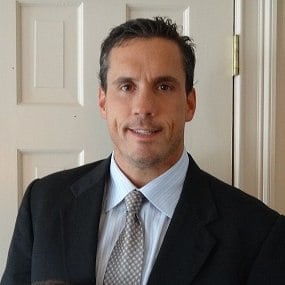 6 low-cost home upgrades to increase your property value
Low-cost home upgrades can increase your property's value and make your house easier to sell when it hits the market. Knowing the cost of your home upgrade before getting started on the project is important. When you're on a budget, low-cost upgrades can make all the difference.
Low-cost upgrades boost curb appeal and make your house more attractive, which can make your house a better place to live, if even in small ways. By changing the space where you live, you can solve any number of problems. You can bring order to chaos, brighten dark spaces, improve storage and organization, boost efficiency or just make coming home at night that much more satisfying.
These small home improvements are low cost, so they're easy to do when you've got the time and some extra funds. Whether you're planning to sell your home sometime in the near future, or you just want to make life at home a little better and a little brighter - here's what we recommend.
1. Paint a Room
Painting is a low-cost, high-impact home improvement that can be done one room at a time, as needed. Fresh paint makes the space look cleaner, well-maintained, better organized, and brighter. It's a way to revitalize a space without making high-cost changes. Room painting is also fast, especially if you hire a skilled professional with all the right tools.
What's the cost?
The cost of home painting varies quite a bit, depending on how large the space is and how complex the job is. Painting a single living room might cost $600. Painting the entire home interior could cost $10,000. Tailor the scope of the project to your budget, focusing on areas of highest need.
2. Install or Change the Shutters
Whether your shutters are deteriorated or simply don't match the style of your home's exterior, changing the shutters is a way to improve your home's curb appeal for a relatively low cost. You'd be amazed what the right pair of shutters can do.
What's the cost?
Shutter quality and quantity play a role in the cost of this project. Replacing a single pair of shutters might cost $125, but the cost to change shutters over the entire house - well, that could be a project of more like $1,000. To find out how much it will cost to replace your shutters, get a quote from a contractor.
3. Replace the Front Door
A good front door is simultaneously inviting but secure, attractive but energy efficient. If your front door isn't all of these things, then a replacement can improve your home's curb appeal while also helping to control your utility bills.
What's the cost?
While a low-cost front door might run as little as $250, doors sold for this price are not made to be secure, energy-efficient, or long-lasting. It's important to purchase a door that's made from quality materials, that won't rot, requires little maintenance, and will stand the test of time. For a front door that's worthy of your home, plan to spend around $3,000 or more.
4. Replace the Garage Door
Garage door styles have changed a lot over the years. From carriage-style doors to contemporary-style glass and aluminum doors, there's something special about the many options available for sale from innovative garage door brands. This means that if you have an old garage door, it's probably looking its age. Replacing the garage door can make a big splash.
What's the cost?
Garage doors range in style and cost, so you can tailor this project to your budget. You might spend $2,500 for a pair of doors, or the perfect door for your garage might be $6,000. Pick what you can afford, but also what be best for your home overall.
5. Add a Small Deck or Porch
Decks are a center of entertainment in the backyard, while porches make homes look inviting and cheerful. If your house is missing either of these features, adding one can improve your home's value. The ROI of a deck addition is about 80%. This means you can add a quality deck, enjoy it to the maximum degree for a few years, and then when you sell your home, you'll get the benefit of a higher profit.
What's the cost?
Like the other projects mentioned, this is a home improvement that can get expensive if you go big. Also, the cost of lumber has gone up in recent months due to wildfires in the west and COVID 19-related supply chain disruptions. In a normal year, the cost for a modest 12x12 deck made from high-quality composite like Trex might be as little as $8,000.
6. Add a Built-in Cabinet
Built-in cabinetry is an old-world feature that you find in a lot of historic homes, but fewer modern homes. Adding a built-in cabinet like a hutch or a built-in shelf can distinguish your home from comparable properties in your neighborhood - all while adding storage capability that can help you stay organized.
What's the cost?
The cost of this project really depends on the material being used, the style, the size of the unit, and more. It's best to get a quote from a contractor who can help you fit your project into your budget.
Wondering About Low-Cost Home Upgrade? We've Got Tools to Help
Start off on the right foot with your low-cost home upgrade. Litchfield Builders has published many resources to help homeowners get started with their home improvement projects, including a kitchen remodeling calculator that can provide insight into the costs of a standard home remodeling process. Whether you're looking for a quote or just have questions about your upcoming project, we're here to help!
About Kevin Ahern
Kevin is the Co-Founder of Litchfield Builders, an award-winning, industry leader with a reputation for managing projects others shy away from. They are known for their high-quality work, customer service, and reliability and though still relatively small in size, Litchfield Builders now competes with some of the areas largest firms in both the residential and commercial arenas.