Subscribe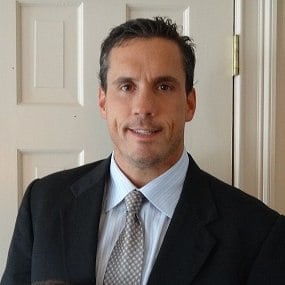 Which Home Projects Should You Hire a Contractor For?
Some home improvement projects are best performed by a contractor, while other home projects can be performed by the homeowner. Knowing the difference is important. If you're a homeowner who takes on projects that are more substantial or complex than you realize, you could do damage to your home, suffer an injury, or devalue your property.
Home improvement projects should benefit your home and its value - and they should be done safely. The best way to ensure that your project will go smoothly and have the desired outcome is to hire a licensed CT contractor when it's necessary. Below are examples of projects that we recommend hiring a contractor to complete.
1. Addition
A home addition is a major project that can take months to finish but could take three times as long when performed by a homeowner, or when performed by a homeowner acting as a general contractor.
There are a million things that can go wrong with a home addition. Any time you're adding a foundation to your house, integrating new siding into existing siding, installing a roof over a space, and adding a new plumbing system to your home, you run the risk of doing damage to your home's existing systems.
Tips for hiring a contractor: Get started by contacting reputable home improvement contractors in your area. Look for contractors with experience performing CT home additions for clients. Get started early, especially if you're in need of a second-story addition, which can take up to a year to complete.
2. Kitchen or Bathroom Remodel
Kitchen and bathroom remodels aren't as complex as some other home improvements, but neither remodel is the kind of thing you want to do incorrectly. Working with an experienced, reputable contractor helps ensure that the work will be performed well, and the changes made to your kitchen or bathroom will be sufficient quality to last for a long time.
Keep in mind that kitchen and bathroom remodels also involve a lot of moving parts, including the installation of fixtures that require plumbing changes, cabinet installation, ventilation installation, and more. Unless you're an expert in a range of home repairs and installations, this type of remodeling is best left to the experts.
To get started with a kitchen or bathroom remodel, you can start by talking to family members and friends who have had this kind of work done on their homes. Getting referrals from people you trust who have had a good experience can get you off to the right start.
Tips for hiring a contractor: Get two or three bids from qualified professionals. Don't prioritize the contractor that bids the lowest - this is rarely the right choice. Hire a contractor you can afford, but someone who will also perform quality work.
3. Deck Installation
Deck installation sounds easy but isn't. Code changes in recent years have made deck installation a more complex home improvement project than many homeowners realize. In years past, decks could be simply bolted into place. Now deck installation requires hundreds of metal fasteners must be used to keep the deck secure and stable. Hiring a qualified, experienced contractor helps ensure that the deck will be installed properly.
Tips for hiring a contractor: Deck installation is a common home improvement project, and there are many Connecticut contractors that can perform this type of work. Before seeking a contractor to help with your deck installation, know your goals and budget for this type of project. This will help you in your conversations with contractors, and may also help expedite the process.
4. Exterior Painting
Exterior painting doesn't have to be performed by a licensed contractor, but many homeowners don't have the tools or safety equipment to do this type of work properly. If you have a two-story home, it's best to hire a contractor just to avoid the potential for a fall.
Even if your home has only one floor, keep in mind that exterior painting requires a lot of prep work. If the work isn't done right, your new paint job could start peeling or bubbling in a matter of months. Hiring a contractor to do the work helps ensure that your home will continue to look beautiful even years after the work has been finished.
Tips for hiring a contractor: It's tempting to cut corners when hiring a contractor to paint your house, but it's not a good idea. A contractor that bids low might be using low quality paint or shaving time off by not preparing the work surface properly. When you're comparing bids, read each bid carefully to ensure that they represent an apples-to-apples comparison.
Will the contractor be performing all the clean-up? What kind of paint will the contractor use? How long will the work take? Analyze each bid before making the right choice for your home.
What Other Types of Home Improvement Projects Require a Contractor?
When you're trying to decide whether to hire a contractor or do the work yourself, keep in mind the following:
Safety. A reputable contractor should have the tools and equipment to do the work safely. It's not worth risking your health to perform a home upgrade - get help from an expert.
Cost. Higher cost projects represent a bigger investment and thus are usually worth hiring a pro to complete. Don't sink a lot of money into a project like a bathroom remodel unless you're sure the work is being done right.
Complexity. The more complex the work, the better it is to hire a professional. This minimizes the chances of mistakes, and helps ensure that your project will be a success.
Examples of home improvement projects that are best left to a contractor:
Roof replacement
Siding installation
Whole house remodeling
Whole home flooring installation
Foundation repair
Basement finishing and remodeling
Need to hire a contractor in Connecticut? Litchfield Builders provides a free guide to hiring a home remodeling contractor in Connecticut. See our brochure for more information and answers to your questions.
About Kevin Ahern
Kevin is the Co-Founder of Litchfield Builders, an award-winning, industry leader with a reputation for managing projects others shy away from. They are known for their high-quality work, customer service, and reliability and though still relatively small in size, Litchfield Builders now competes with some of the areas largest firms in both the residential and commercial arenas.