Subscribe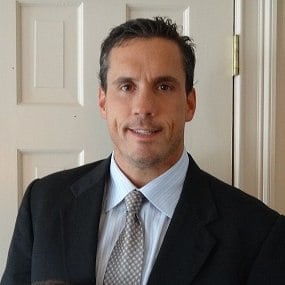 Top 10 CT Bathroom Remodeling Trends of 2019
Remodeling your bathroom can improve the value of your home and make your property more appealing to buyers. In a house with a dated bathroom, remodeling can help bring the property into the modern era.
A newly remodeled bathroom looks cleaner, is easier to maintain and is less likely to experience plumbing problems over time. These reasons and many more are all the factors that homeowners consider when they decide to remodel their bathroom.
In the last several years, bathroom remodeling trends have changed. Recently, homeowners have shifted their attention to newly invented materials like wood tile, comforts like heated tile and safety-focused age in place features like curbless showers.
At Litchfield Builders we help homeowners bring their bathrooms up to date. We also work with homeowners to help them decide which features are most beneficial for their bathrooms and which features will be most valued into the future.
Wood Tiling
Push on wood tiling is a relatively new material that resembles hardwood flooring, but is designed to be water resistant and bathroom safe. Wood tiles offer a sleek look in the bathroom, giving the room a modern appearance.
For homeowners who choose wood tiling for their bathroom, we often suggest natural accessories and decorations. Plants, neutral paint colors, wicker baskets and natural lighting all complement wood tiling beautifully. This material comes in different colors and textures. At Litchfield Builders, we help homeowners find the right kind of tiling for their needs.
Texture
Three dimensional tiles introduce movement and flow to bathrooms. Patterns imprinted on textured tiles makes bathrooms seem touchable, attractive and unique. Since this type of material is not yet commonly used in bathrooms, people who see it for the first time are often impressed and even awed.
In addition to textured tiles, textured floors, textured walls and other textured features can give the bathroom a subtly exotic appearance. At Litchfield Builders, we help homeowners decide which textures are right for their bathroom.
Bluetooth Enablement
Many bathroom remodels now include some sort of media enablement that allows the homeowner to listen to music or podcasts in the bathroom. This includes bluetooth-enabled speakers in the bathroom itself or even bluetooth-enabled shower heads. Best of all, built-in technology is hidden from view, which means homeowners can enjoy their technology without making it a focus of the room.
Heated Flooring
Heated flooring adds a touch of luxury and comfort to the entire bathroom. This type of heating can also be programmed to be more energy-efficient. Heated flooring is easy to install in any bathroom remodel wherein the floor tiles are being replaced, because the heated warmers are installed underneath the tiles themselves. Many homeowners like to pair their heated flooring with a heated towel warmer for ultimate luxury and comfort!
Marble Alternatives
Marble is popular in bathrooms due to its sleek finish, however, there are several problems with this type of flooring. Marble is porous and thus must be sealed on a regular basis. It's also a relatively soft stone, which makes it vulnerable to scratching and damage.
As a result, many homeowners turn to alternative materials that capture the beauty of marble without the hassle. Quartz, for example, is a non-porous stone that does not need to be sealed. It is scratch resistant and heat resistant, and many different types of quartz resemble marble.
Other homeowners turn to porcelain tiles to achieve a look like marble. Like quartz, porcelain tiles have no need to be sealed, so they require much less maintenance than standard marble.
Deluxe Showers
Deluxe showers are a coveted luxury that many homeowners are excited to install.
Showers with multiple heads Showers with multiple heads enhance the showering experience. Extra shower heads can massage the body with jets of water, or simply invigorate the user with an extra stream of warm water.
Walk-in showers. Walk-in showers are much larger than standard showers, which makes them easier and safer to use. Users can keep as many bathroom products as they want in the shower while still having room to move around while bathing.
Waterfall shower heads Waterfall shower heads bathe the body in a luxurious, natural flow of water. Waterfall shower heads are relaxing as well as functional, which makes them perfect for most modern homeowners.
Frameless shower doors. Frameless shower doors are made from strong, sturdy glass and require no metal frame to stay in place. This makes them sleek and elegant, and perfect for many modern bathrooms.
Emphasis on Accessibility
Accessibility is important for homeowners who want to age in place. Bathroom accessibility ensures that users with less physical strength or coordination can still live at home. Designs that highlight ease of use are growing in popularity. Some common age-in-place features that make the bathroom more accessible include:
Curbless showers. Curbless showers have no bump or step up into the shower, so people who are less coordinated can still come in easily.
Floating vanities. Floating vanities won't get in the way of a wheel chair, which makes them perfect for older people who hope to continue living at home.
Shower seats. Shower seats enable the user to sit down in the shower and take a rest if one is needed.
Easy storage options. Custom storage options make it possible to store bathroom items in a place that is accessible even to someone with a walker or wheelchair.
Built-in Storage Options
Built-in storage allows bathroom users to have more storage in a small space. Built-in storage also looks more attractive than more conventional storage options, and thus adds an element of beauty and elegance to the bathroom.
Freestanding Tubs
With deluxe showers trending, the shower/bathtub combination is decreasing in popularity. Freestanding tubs achieve a much more modern feel while also hearkening back to claw foot tubs of old. These fixtures are perfect in a vintage bathroom.
Clean & Contemporary Overall Feel
White-on-white, black and white and seafoam green are the most popular colors of the year. Wood tile and wood furnishings are close seconds. For homeowners who aren't sure which colors or materials are right for them, we recommend checking out samples and working with the contractor to make a decision.
Plan your CT Bathroom Remodel Today
Are you planning a bathroom remodel in the near future? Leave your comments about your upcoming remodel in the box below! Bathroom remodeling trends in 2019 often feature age in place fixtures, beautiful textures and exotic materials. What will you include in your bathroom remodel?
At Litchfield Builders, we help homeowners design the bathroom of their dreams. When you contact us, we'll set up an appointment for a consultation. We'll work with you to design a bathroom that you love. To make an appointment, contact us today by clicking here. You can also download our free guide on the key steps to planning your home remodel.
About Kevin Ahern
Kevin is the Co-Founder of Litchfield Builders, an award-winning, industry leader with a reputation for managing projects others shy away from. They are known for their high-quality work, customer service, and reliability and though still relatively small in size, Litchfield Builders now competes with some of the areas largest firms in both the residential and commercial arenas.