Subscribe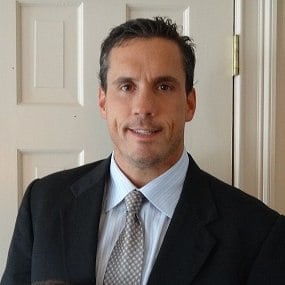 Tips For Managing an Insurance Restoration Project
Nothing quite prepares you for the events that lead up to a homeowners insurance claim. Whether it's a fire, a devastating storm, or a sudden flood, it can take a long time for life to feel normal and safe after something happens to your home. It's especially difficult to return to normal when you find yourself in the midst of a major home repair. Homeowners' insurance claims are complicated, so trying to navigate a home improvement project or repair in the midst of a claim can be overwhelming.
Litchfield Builders has been working with homeowners handling insurance claims for over two decades. In this time, we've seen some claims go well, others not so well. More than anything, we want our clients' home repairs to be a success, especially when that repair is following a traumatic event. Knowing what to expect and taking the following steps can help the process go smoothly.
The following tips can help you through your claim, regardless of whether you're repairing your home after a fire, flood, lightning strike, storm, or another covered event.
1. Educate Yourself About Your Home Improvement
Ask a lot of questions when you meet with your contractor - the first time you meet with your contractor, and every time thereafter. Know, step-by-step, what the home repair entails, and why your contractor believes that the many steps of your home improvement are necessary and important. This will help you when you're having discussions with your insurance company, especially if the insurance representative questions whether some of the steps of your project are necessary.
Take notes when meeting with your contractor. Having notes will help you during conversations with your insurance company, and may also provide useful documentation later on.
2. Keep Good Records
Keep records of every conversation with your insurance company. Write down what each claims adjuster and insurance agent says. When choosing a contractor, take meticulous notes about each potential contractor. Keep all of your notes in a file that you can return to when it's needed.
3. Understand Your Homeowners Insurance Policy
This is another document to keep in your claim file: a copy of your homeowners' insurance policy. Read the policy so that you're familiar with your coverage and limits.
4. Don't Settle, Be Patient
Be patient when working with your insurance agency. Don't get frustrated if your claim doesn't seem to be going exactly as hoped or planned. Be prepared to advocate for your claim and your home repair project until the necessary work is authorized and your insurance agency is willing to pay for it.
At each step, your insurance company may ask you for documentation from your contractor. This is when keeping receipts and meticulous notes become important and useful. Be prepared to send your documentation to your insurance company.
5. Don't Become the General Contractor
The role of a general contractor is to coordinate your home repair. Depending on the damage that's been done to your house, you may need a variety of skilled experts to perform work on the various systems of your home. Drywallers, plumbers, electricians, painters, roofers - all of these professionals play a role in typical home repairs after damage occurs from a storm or a fire. The general contractor brings these professionals together, at coordinated times, to get the work done.
Some homeowners find themselves playing the role of the general during their insurance claim. Whether this happens because they feel pressured to do the work inexpensively, or because they simply don't know that they need the services of a general, this is often a mistake. A good general contractor will know the order and the timing of each part of your project and will know the best-skilled professionals to get the job done.
Having this expertise makes your home repair considerably faster and less stressful. Doing the work of the general yourself, with the added stress from the aftermath of your home disaster, can lead to problems. If you're not sure whether your home repair needs the service of a general contractor, contact a well-known and respected general for a consultation.
6. Work With An Experienced Contractor
It's best to work with a contractor who has experience with insurance restoration work. Look for a contractor who knows how to provide the proper documentation, who has the patience to wait for approvals, and who knows how to walk homeowners through this process as well. When interviewing contractors, ask them about their experience with insurance claims.
7. Avoid Disaster Fraud
Sometimes in the wake of a large-scale disaster, like a devastating oceanic storm or a massive blizzard, unscrupulous unlicensed individuals seek opportunities to "make repairs" to damaged homes, taking advantage of homeowners with insurance checks. Disaster fraud is a real thing, and for homeowners who fall victim to it, the consequences can be tragic.
Always check the contractor's license before hiring them to do work on your home.
Never sign over your insurance money in one lump sum. Contractors may ask for some payment upfront, but the rest should be paid after work is finished.
Contact references before hiring a contractor.
Get a contract, even if the contractor seems trustworthy and the job seems relatively small.
Never hire a contractor on the spot: do your homework and interview multiple contractors before making a final decision.
Pay for your repairs with a check or card, not with cash.
8. Get Help From a Skilled Professional
You're not alone with your insurance claim. Working with a skilled contractor can make the experience overall less stressful. If you feel like things are going wrong with your insurance company, or if you feel pressured to settle for a low amount, contact the Connecticut Insurance Department.
To find out more about repairing your home following a disaster, subscribe to our blog. In the coming year, we'll cover many topics that can help homeowners through the home improvement and insurance restoration process.
About Kevin Ahern
Kevin is the Co-Founder of Litchfield Builders, an award-winning, industry leader with a reputation for managing projects others shy away from. They are known for their high-quality work, customer service, and reliability and though still relatively small in size, Litchfield Builders now competes with some of the areas largest firms in both the residential and commercial arenas.