Subscribe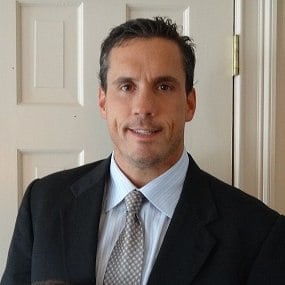 Insurance Restoration: Tips for Remodeling after a Natural Disaster
Commercial | Residential | Residential Remodeling | Industry Knowledge
The past few years have shown us that Mother Nature may strike at any time. Natural disasters like tornadoes, hurricanes, and blizzards have affected many homes in Connecticut as well as the rest of New England. Once your loved ones are safe, making sure that your home or business is restored is your next concern. Unfortunately, many of us are not prepared to deal with insurance restoration and everything involved with remodeling after a natural disaster. Here are a few tips to help you through this difficult time.
Make Your Home or Office Safe
There is very little you can do in this category other than make some phone calls. Your first calls will need to be to your utility providers. Ensuring that your home is free from possible gas leaks or electrical hazards is key to making it safe for yourself, emergency workers, and insurance company personnel to enter to start the claims process. This may also prevent further damage to your property. After those calls, be sure to contact the company that insures your home or commercial property.
Avoid Scams
Once your insurance company has assessed the damage and made its determination, you will want to start calling contractors. Unfortunately, a natural disaster brings out many building scammers. To be sure that you are dealing with a reputable and experienced remodeling specialist you will want to check with the National Association of the Remodeling Industry (NARI) and the Connecticut Department of Consumer Protection (DCP). The contractor you hire must be properly licensed through the state of Connecticut or your insurance company may be unwilling to pay for the work.
Be Aware of Hidden Damage
Many areas of your home or business can hide storm damage, especially if there has been flooding. Many surfaces can become contaminated with mold or rust and need to be removed or reconstructed. Any that is left behind will need to be deodorized before any restoration begins.
Prevent Future Damage
Interiors
After going through one natural disaster, you will want to minimize the impact of future ones. In order to do that you may need to change some of the materials used in your home or office. Items like carpet and fiberglass insulation soak up water as readily as a sponge, so you may want to switch to tile and use polystyrene foam board for insulation. In residential basements, you may want to switch to cement board instead of drywall as it does not absorb water, preventing the growth of mold. You can use a poly-vinyl material for your baseboards and waterproof paint as well.
Exteriors
For exteriors, you should consider wind-rated windows. Since siding is easily ripped off in high winds, you may want to remove it and look to stucco or materials manufactured for local weather requirements such as HardiePlank. In addition, along the Connecticut coastline, you will want to consider adding hurricane strapping to your roof. This involves adding a series of clips and straps that are tied into your trusses and house framing to hold the roof in place during severe wind events.
Key Takeaway
The key to insurance restoration after a natural disaster is to make sure it is done right. Since most insurers will not allow you to do the work yourself, you will need to call on a qualified and trusted contractor.
Litchfield Builders has more than 20 years experience remodeling homes and commercial properties after natural disasters.
About Kevin Ahern
Kevin is the Co-Founder of Litchfield Builders, an award-winning, industry leader with a reputation for managing projects others shy away from. They are known for their high-quality work, customer service, and reliability and though still relatively small in size, Litchfield Builders now competes with some of the areas largest firms in both the residential and commercial arenas.