Subscribe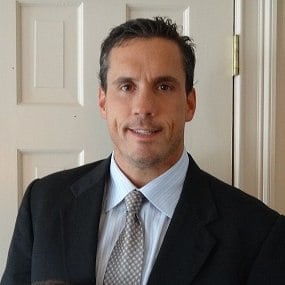 How General Contractors Should Address Insurance Claim Clients
If you've been a general contractor for a while, you know that insurance claim clients are different from other clients. You know they face different challenges, operate on a separate timeline, and their home repair is not theirs to manage on their own.
Though they may be partnering with their insurance company, homeowners who are victims of recent disasters often feel lost in the home repair process.
As their contractor, part of your job is to help them walk, step-by-step, through the construction project that will get them back on their feet. You're also there to ensure that your client gets the best home repair for their money, even as they maneuver through the many levels of the claims process.
Insurance companies often focus on
money savings and sometimes create difficulty for their own clients. Homeowners are often stumped by the levels of bureaucracy and time-consuming processes that come standard with home insurance claims.
The more organized and transparent you are during the bidding process, and the more patient you are, the easier the claim will be for you and your clients.
In today's article, we will share how you can be a support to the homeowners who hired you and deliver a successful, long term solution for the client during an insurance claim.
What to Expect With An Insurance Claim Client
By the time your client contacts you to get a bid for repair, they should have already contacted their insurance company to start their claim. After sending out an assessor to inspect the damage and provide an estimate, the insurance company tells its client to get quotes for repairs.
Thus begins a negotiation between the insurance company and the contractor, facilitated by the homeowner. As the contractor, you'll never speak with an insurance agent, but you will be asked to fulfill their requests for documentation and proof of justification.
It is this negotiation process that takes the most time. Once the insurance company has given the go-ahead for the homeowner to begin work on the house, your construction project should proceed much like any other.
You'll continue to document the process and provide paperwork if needed, but most insurance companies request minimal paperwork after the contract is signed and the work has begun.
How to Avoid Problems With An Insurance Claim Client
Think of your insurance claim clients differently from your other clients. Because there is a third party involved in the repair, these jobs may proceed slowly at first. Be patient. Do not expect expedience. In our experience, you can keep the job moving by following our advice below:
1. Work Closely With the Client
Develop a partnership with your client. Start by educating your client about their upcoming home repair, and how each step of the process is important to ensure that the work is done correctly. The more your client knows and understands about the work to be done, the easier it will be for your client to pass that information along to their insurance company.
Paint a picture in your client's mind about the step-by-step process and the reasons why one material is important over another. These questions may arise during conversations with the claims adjuster.
Trust your client to put forward the effort and fight for their property. Your client wants a good home repair. Give your client the tools they need to speak knowledgeably with their insurance agent. And, as already mentioned, be willing to wait. You may invest uncompensated hours of your time during this process, but your client needs you to stick by them as they proceed.
2. Document Everything Regarding the Project
Documentation is critical for insurance claims. Most insurance companies can be persuaded to make home repairs properly, even if that means spending more money. However, no insurance company will waive through expenses without first ensuring they're justified. To help your client see their project through to its completion, you'll need to provide all documentation as requested by the insurance company, and that could be a lot.
Written justification, a clearly itemized contract detailing material costs and labor costs, a clearly written warranty, permitting information, drawings, time frame information, license information and a written scope of work is the type of documentation that your client's insurance company may request.
As a contractor, you should already be used to the process of documenting your work, providing a descriptive and thorough contract, and ensuring that the involved parties sign off on all the steps of the construction process. The more organized and conscientious you are on a regular basis, the more natural and normal this will all seem.
3. Trust Your Instincts as a Contractor
As with all jobs, trust your instincts. Some clients are not prepared to back their contractor, or work with their insurance company to get high quality home repair. Some insurance companies are prepared to fight for low cost (low quality) home repair at every turn. If your instincts are telling you to walk away, it may not be the job for you.
Homeowners: Are You Ready to Start the Home Repair Process?
Fall is a time of year when many homeowners in Connecticut make insurance claims. During this season, good contractors stay busy helping homeowners make repairs from storm damage, wind damage, and even falling trees. Litchfield Builders has been through the home repair and home claims process more than once, for sure - and we're happy to help you.
To find out more about how you can navigate the claims process, see our recent blog post: Tips for Filing An Insurance Claim Following A Home Disaster. You can also find out more about performing a home repair by downloading our free publication How to Choose a Professional Home Remodeling Contractor.
About Kevin Ahern
Kevin is the Co-Founder of Litchfield Builders, an award-winning, industry leader with a reputation for managing projects others shy away from. They are known for their high-quality work, customer service, and reliability and though still relatively small in size, Litchfield Builders now competes with some of the areas largest firms in both the residential and commercial arenas.