Subscribe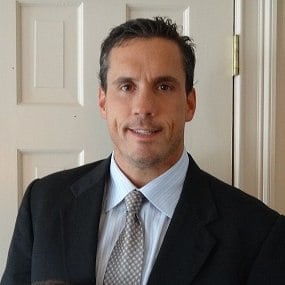 What Is a Time and Materials Contract and Is It Right for Me?
Most construction contracts are known as fixed-price contracts, which means the contractor and the property owner have agreed on a fixed price for the work. The price only changes when change orders are signed by both parties. Although fixed-price contracts are the most common type of construction contracts, these agreements aren't appropriate for every type of construction job. The alternative is a time and materials contract.
Knowing the difference between time and materials and fixed-price contracts may become helpful in the future, depending on your property construction needs. Knowing when and why time and materials contracts are helpful can also help you decide if this kind of contract is right for you.
Litchfield Builders has been in business for over 20 years. We help our clients understand the terms of their building projects through transparent billing practices, well-written contracts, and good communication.
Here is everything you need to know about time and materials contracts and if they make sense for your project timeline.
What Is a Time and Materials Contract?
A time and materials contract is a contract that does not list a pre-determined price for a project but instead requires the client to pay for the cost of materials plus an hourly rate for labor and overhead. Time and materials contracts are common under certain circumstances, especially when a client is having an emergency need and does not want to take time to layout the total scope of the job.
Throughout the job, it's up to the contractor to document the work being done as it's taking place, including hours worked and materials purchased. Time and materials contracts are commonly used when disaster strikes and a homeowner or building owner needs fast work done to repair their property.
Benefits of a Time and Materials Contract
Some homeowners and property owners are not comfortable entering into a contract without knowing the final cost. However, there are many benefits of time and materials contracts, including:
Simplicity. Time and materials contracts are relatively short and clear, easy for all parties involved to follow and understand.
Work begins quickly. There's little to negotiate or clarify in a time and materials contract, so work can begin quickly once the document has been drafted.
Flexibility. These contracts enable contractors to do whatever needs to be done to finish the job without having to redefine the scope as situations arise.
To make the time and materials contracts more palatable for some clients, contractors will often give an estimated price before work begins, but both parties understand that the estimate is not the final price.
Disadvantages of a Time and Materials Contract
The lack of defined scope or a firm final price can make the time and materials contract problematic for some clients. Anyone who signs a time and materials contract must be prepared to pay whatever the job costs. A time and materials contract can bring an increased risk for the client, which means this type of contract is not right for every situation.
When is a T&M Contract Right For You?
Imagine a tree falls on your house, so you hire a contractor to remove the tree and repair the damage. With the tree blocking access to damaged parts of the house, the scope of the job may be difficult to determine. Your contractor could produce a firm bid after doing exploratory inspections, but this would delay the repairs. Knowing the tree must be removed and the house needs to be fixed quickly, you choose to sign a time and materials contract.
Situations like this are fairly common. Trust is especially important when signing a time and materials contract. If you've worked with a contractor in the past or have very good reason to believe that the contractor you've chosen is a trustworthy professional, then a time and materials contract may be appropriate for your job. Contractors usually choose a T&M contract for the following reasons:
Work needs to begin as soon as possible.
Defining the scope of the job will unnecessarily delay the work.
A time and materials contract is only appropriate if your budget is flexible. If you have a tight budget, take the time to get a firm bid from a contractor.
Be Smart When Signing a Contract
Signing a contract is an important part of the building and remodeling process. Contracts protect clients, set expectations, prevent disputes and ensure that all parties are on the same page. Read your contract thoroughly before signing, even if you've worked with that contractor in the past. Never hesitate to ask any questions you might have about a contract, and don't sign a contract that you're not comfortable with or feel pressured to sign.
When signing a time and materials contract, it's best if you have an established professional relationship with the contractor. If you're getting your home repaired as a part of an insurance claim, work with your insurance company to get the contract approved. Keep all documentation from your insurance company and the contractor to ensure that the work will be covered.
Get Started Today
Litchfield Builders has a reputation in Connecticut as one of the leading commercial and residential contractors in the state. We'll be happy to answer any questions you have about your contract or your upcoming remodel or renovation. For more information about time and materials contracts, contact Litchfield Builders today for a free consultation to determine whether it is right for you.
About Kevin Ahern
Kevin is the Co-Founder of Litchfield Builders, an award-winning, industry leader with a reputation for managing projects others shy away from. They are known for their high-quality work, customer service, and reliability and though still relatively small in size, Litchfield Builders now competes with some of the areas largest firms in both the residential and commercial arenas.