Subscribe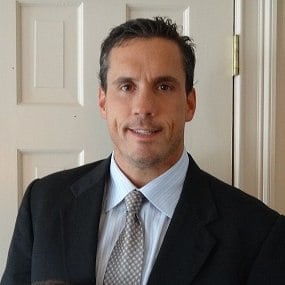 The most popular home renovation projects and their costs
Summer is coming quickly and before you know it, home improvement peak season will be half over. Are you planning a home remodel for this summer? If you haven't given it thought yet, this is your opportunity to consider what kind of improvements your house really needs right now.
The three most popular home renovation projects that homeowners conduct in Connecticut are home additions, kitchen renovations, and bathroom remodels. If you're feeling at a loss for what type of home improvement project would be best for your home, consider one of these high-value projects. Performing any one of these remodels can raise the value of your home and improve life in your house at the same time.
Home Addition
A home addition can add valuable space to your house, or expand a room that's just a little too small. Home additions are one of the most complex home improvement projects, but they can also be the most rewarding and can have the biggest impact on quality of life. If your home is too small, adding 200 or 300 extra square feet can be the difference between moving and not, between not enough space and just enough space.
Who needs a home addition? Home additions are projects for growing families. They're a solution that homeowners turn to when they've outgrown their space but, for whatever reason, don't consider relocation to be an acceptable option.
Sometimes this happens when the homeowner wants to stay in their current school district. Other times, it's because the homeowner bought the house in their current neighborhood when home prices and interest rates were lower. Prices and interest rates have now gone up, and the homeowner would be priced out of their own neighborhood if they left their current home.
What's the cost? Plan to pay at least $250 per affected square foot. The affected square footage is the addition plus whatever parts of the home must be remodeled or repainted or repaired following the addition.
For example, if you're building a utility room just off of your family room, you may need to remodel part of your family room to ensure the utility room is properly integrated into the space. The affected square footage will include the utility room, plus any part of the family room that is changed during the process.
Kitchen Renovation
A kitchen renovation can raise your home's value, improve your home's energy efficiency, prepare your home for entertaining, and more. Kitchen remodels can be complex, but they don't have to be. Superficial or cosmetic updates like refinishing the cabinets and painting the walls can be accomplished relatively quickly and still make a big impact on the way your kitchen looks.
Who needs a kitchen renovation? Some good reasons to renovate your kitchen include:
You need more kitchen storage
Your appliances are getting older, breaking down more often, and are considered inefficient by today's standards
You're unhappy with the way your kitchen looks
You'd like to open up your kitchen and make it part of an open floor plan
You want to make your kitchen better for entertaining large groups
Some experts recommend remodeling your kitchen every 10 to 15 years, to keep up with trends and to maintain your home's value.
What's the cost?
The Cost Vs. Value Report places the cost of a major upscale kitchen remodel in Hartford CT in 2022 at $157,083. This typically includes replacing appliances and cabinets, installing new countertops and backsplash, installing new flooring and a new high-end sink, water filtration system, and more. Check out our kitchen remodel calculator to estimate the cost of your upcoming kitchen remodel.
Bathroom Remodel
A bathroom remodel can be transformative, whether you're updating your shower with body spray valves or you're replacing your standard bathtub with a jetted tub. Installation of nice perks like a heated floor can turn using the bathroom into a spa-like experience.
Who needs a bathroom remodel? A good rule of thumb is that you should remodel your bathroom every 10 years. This is about how long it takes for plumbing fixtures to age and need replacement, and about how long it takes trends to change and your old bathroom to look outdated. You can wait longer, of course, but the longer you wait, the more you may need to do once you do get around to making an update.
You may need a bathroom remodel if:
Your bathroom doesn't have enough storage space
You're hoping to age in place and would like to replace your step-in tub with a curbless shower
Your bathroom is hard to clean because of aging fixtures and appliances
You're unhappy with the way your bathroom looks
What's the cost?
The Cost Vs. Value Report places the cost of an upscale bathroom remodel in Hartford CT at $84,337. Like the kitchen remodel, making superficial changes reduces the cost. Once you start replacing fixtures like the bathtub or swapping your bathtub for a walk-in shower, this is when the costs go up more dramatically.
For an upscale bathroom remodel, you can expect to replace the bathroom fixtures, and flooring, install a vanity with a stone countertop, high-end bathroom sink and custom cabinetry, and more.
Hire the Right Contractor for the Job
Whether you're starting one of the popular home renovation projects or another type of home improvement project altogether, it's important to hire the right contractor for the job. Download the Litchfield Builders guide to hiring a Connecticut contractor.
About Kevin Ahern
Kevin is the Co-Founder of Litchfield Builders, an award-winning, industry leader with a reputation for managing projects others shy away from. They are known for their high-quality work, customer service, and reliability and though still relatively small in size, Litchfield Builders now competes with some of the areas largest firms in both the residential and commercial arenas.