Subscribe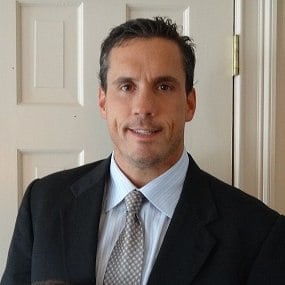 How to Plan a Home Renovation for a Growing Family
Growing families need space - a lot of it. While some families move when they outgrow their homes, others stay and remodel. Sometimes an addition is needed. Other times, the space exists already but needs to be updated. Planning a remodel in Connecticut while growing your family means choosing the right contractor, selecting the right home improvement project, and planning around household schedules and activities.
Home improvement projects can seem daunting, but they don't have to be. An experienced contractor will know how to streamline the process and make it easier to manage. Homeowners who want to make a remodel happen need only start by hiring the right professional.
Make a Plan
The remodeling process starts with decisions made at home. Include all affected members of the household in the discussions, to ensure that everyone is on the same page.
Do we have enough space? How can we accommodate our growing family? What are our goals and priorities? How can we make changes today to meet our long-term goals? Answer these questions before moving forward with your project. Know your project goals, and create a workable plan that can be relayed to potential contractors.
Once everyone is in agreement about the work to be done, it's time to determine whether the desired changes are realistic.
Meet with Contractors; Make a Budget
Making a home remodel budget can be a challenge, especially for homeowners who have never renovated before.
Meet with contractors to determine potential costs. Once the cost of the project has been established, decisions can be made about payment and financing. Often, determine the cost by meeting with contractors and getting quotes. Interview at least three possible contractors for your project. When you're looking for contractors, watch for the following:
Experience. Hire a contractor that has experience performing the type of home improvement project that you're seeking. Hiring an inexperienced contractor is a gamble: they may not know how to manage your project efficiently.
References. Never hire a contractor that can't provide references for previous projects. Ideally, the references you contact will have worked with this contractor on projects similar to your own.
Communication. Hire a contractor who listens well, communicates well, and understands your goals.
Explore financing and other payment options. Whether you're planning to finance or pay with cash, this is the time to figure out your payment plan. If you're going to finance your project, contact lenders to explore financing options.
There are many types of loans that can be used for a home remodel, from a HELOC to a home equity loan. When you're exploring financing options, find out payment terms and how much the monthly payment will be with each loan type.
Consider Timelines
Every home improvement project has a different timeline. When meeting with contractors, ask them how long the project will take to ensure that the work can be completed in time to meet your needs.
A home addition, for example, can take anywhere from four months to a year to complete, depending on the scope of the project. A small room addition on the first floor of your home may only take four months, while a second-story addition could take a year and may require your family to move out in the interval.
A simple painting job (like painting a nursery, for example) can be done in a day. However, good contractors aren't typically available for last-minute work. Even simple painting jobs come with a waiting period. Find out from the contractor you're thinking about hiring how long you'll have to wait before they can render services.
Be Prepared for the Remodel Itself
No remodel or home improvement project can be finished without some level of disruption to the people living in the house. Dust, noise, and gas or water shut-offs can all impact life at home while a remodel is taking place.
A good Connecticut contractor will do what it can to minimize the disruption. For example, a good contractor will:
Maintain communication, so you'll know what to expect throughout the project.
Use tools and techniques to control dust and noise.
Stick to timelines, which makes it easier to plan around the remodel.
As a homeowner, there are things you can do to ensure that you're ready for the remodel.
Read the contract. The contractor should provide a contract with information about what to expect and when which should make planning easier.
Ask questions. Write down any questions you have after reading the contract. Be sure to ask your questions before signing the contract and getting started with the remodel.
Make a plan. Maybe your remodel will render a bathroom unusable, or perhaps you'll be unable to use your kitchen for a while. Come up with a plan for working around your remodel, whether that's diverting family members to use a different bathroom, finding a way to cook food in an alternative kitchen, or even moving out for a brief time while the remodel is taking place.
Prepare family members for the disruption. To reduce the chances of stress at home, communicate with members of your household about what to expect.
Want More Information About Home Renovation for a Growing Family?
Litchfield Builders can help make your CT home improvement project a success. Call today to get started with your home renovation. For more information about hiring a contractor in Connecticut, download our free guide.
About Kevin Ahern
Kevin is the Co-Founder of Litchfield Builders, an award-winning, industry leader with a reputation for managing projects others shy away from. They are known for their high-quality work, customer service, and reliability and though still relatively small in size, Litchfield Builders now competes with some of the areas largest firms in both the residential and commercial arenas.