Subscribe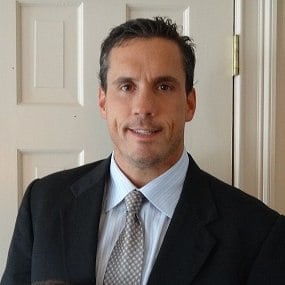 The benefits of adding a deck or patio to your Connecticut home
What's one thing you can do to your outdoor space that will increase your home's value and enhance your ability to enjoy time at home? Add a deck or patio. While many modern homes are built with a deck or patio in the backyard, many older homes don't have this feature. Installing functional outdoor space can do wonders for the way you enjoy your property, while also delivering a high ROI.
The trick to installation, regardless of the type of structure you're installing, is to find a reputable Connecticut contractor and plan your home remodel in advance. By making a plan and hiring the right professional, you can create a structure that will last for a long time. If you're one of the many homeowners in Connecticut who would like to install a deck or patio this coming summer, this is what to know about deck installation on your property.
Benefits of Installing a Deck or Patio
Boost the Value Of Your Home
The Cost Vs. Value Report shows that installing a deck on your home in Hartford CT can raise the value of your house by as much as approximately $16,000. This is because decks and patios improve structures and create spaces that home buyers look for when they're purchasing a house.
Just how much your deck or patio raises the value of your home depends on how much you spend, what kind of material you use, and how big and functional that outdoor space is. You may save money by hiring an inexperienced contractor, but that could do more harm than good. Anything that isn't built to code could actually lower the value of your home and necessitate repairs down the road.
Makes Entertaining Easier
Entertaining is more fun when you have an outdoor space where you can eat and enjoy time with guests. A deck or patio creates a lounging area where friends and family can gather comfortably.
If entertaining is your priority, consider building a deck or patio with different zones for eating, talking, and serving. Larger spaces give guests a place to relax without feeling crowded. Tell your contractor that entertaining is a priority, so they can help you design a structure that meets that need.
Creates Functional Outdoor Space for Family Time
You spend all winter indoors with your family, so when spring rolls around, it's a relief to get outdoors and spend time outside together. Your deck or patio makes that easier.
If outdoor living with your family is a priority, consider adding a shaded or covered space, where you and members of your family can spend time outdoors even in less-than-ideal weather. Making that space more functional gives you more ability to enjoy your outdoor space year-round.
Makes Eating Outside Easier
Do you love eating meals outdoors? That can be hard to do without firm ground for stabilizing an outdoor table and chairs. Installing a deck or patio makes eating outside easier. Consider installing a window in your kitchen for serving. This makes it easier to set the table and eat outside without making constant trips indoors. Alternatively, you can also work with your contractor to install an outdoor kitchen, with cabinets, a built-in grill, a refrigerator, and more.
Reduce Outdoor Maintenance
Yard maintenance is a chore, but patio and deck maintenance tends to be much easier. There's no weeding, mowing, or mulching required around a deck, so covering part of your yard with a deck or patio can make maintaining the space much easier.
Enjoy Return On Investment
The return on investment for a deck is about 60%, which means that if you want to install a deck on your house, and you plan to move in a few years, you'll be able to enjoy the deck installation and then sell your house for more money down the road.
Tips for Connecticut Deck Installation
If you'd like to install a deck this summer, these tips can help you throughout the process.
Work with a licensed, experienced contractor. Contractors are required to have a license in Connecticut. Find a licensed contractor that knows the building codes and can build a deck or patio safely on your property.
Get started early. Contractors get busy early in the year and stay that way through the duration of the summer. If you want a deck to be built this summer, start the residential remodeling process a couple of months in advance of when you'd like the deck to be finished. Many contractors need approximately 60 to 90 days to create a design, order materials, schedule the project and get the work done.
Plan to install composite decking. Composite decking lasts far longer than real wood decking, and needs far less maintenance. Composite decking is more expensive, but you may even save money over time by installing composite because you'll save on maintenance and repair.
Know your goals. Know what you plan to accomplish by installing a deck, whether that's creating an outdoor dining space for your family, or creating an outdoor entertainment area for friends. Knowing your goals is the first step to ensuring that your deck or patio design meets those goals
Get Started With Connecticut Deck Installation Today
Summer is the perfect time of year to install a deck. If you're interested in deck installation for your Connecticut home this summer, call contractors as soon as possible to get started. Don't delay, or your deck may not be ready for you to enjoy it this upcoming summer.
For more information about how to hire a Connecticut contractor for your upcoming remodel, download the Litchfield Builders free guide to hiring a residential remodeling contractor.
About Kevin Ahern
Kevin is the Co-Founder of Litchfield Builders, an award-winning, industry leader with a reputation for managing projects others shy away from. They are known for their high-quality work, customer service, and reliability and though still relatively small in size, Litchfield Builders now competes with some of the areas largest firms in both the residential and commercial arenas.