Subscribe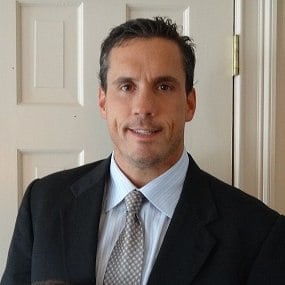 Steps to Working with Litchfield Builders on a Residential Project
Litchfield Builders has been a leader in residential construction for over 25 years. As a family-run Connecticut business, we've distinguished ourselves from other construction companies in many ways.
Working with Litchfield Builders is an experience that many clients choose to repeat across multiple home improvement/remodeling projects because we offer a level of customer service and quality that just can't be found in all construction businesses.
If you're embarking on a remodeling or building project in Connecticut, working with Litchfield Builders can make your project a success.
Here's what we want you to know before you get started.
Project Communication
Project communication with Litchfield Builders is designed to be simple, streamlined, and efficient. When you contact us for your upcoming home improvement, you'll likely start with an initial consultation with a member of our sales team.
We'll meet on sight and discuss your goals, budget, and timeline. Following that consultation, if you decide to move forward with your home improvement, you'll continue all conversations about your project with a field foreman and project manager.
They'll be briefed on your project before meeting with you, so you won't have to repeat all the information shared during the initial consultation. Most clients choose to communicate with us over email and phone.
What can you do to streamline the process?
We don't require our clients to do any research before contacting our offices, but your initial consultation will be more productive and informative if you've given some thought to your project in advance. Know your goals. Consult with involved family members and members of your household to work out the details before the initial consultation.
Contracts and Payment
If designs are needed for your home improvement project, then you'll sign a design contract before the work can get started. Design work is paid for up-front. Costs are based on a percentage of the estimated cost of the job. The contract will arrive in an email and can be signed via DocuSign software. The design itself will include 3-D renderings of your project and the total cost of the project.
Once the design is accepted, you'll have to sign a second contract for the actual execution of the work. Contracts set expectations and protect you, the client, so you can expect your contract to be thorough.
All contracts from Litchfield Builders are divided into categories and include information about the full scope of the project, including framing, siding, plumbing, demolition, and more. The contract will also include a payment schedule that outlines how much money is due at each stage of the project.
A down payment is due before the work can begin. The initial deposit is paid online through a secure payment service. The rest of the project can be paid for in a manner that is comfortable for you.
Does the price of the project ever change?
Your contract will include a list of allowances. An allowance is an estimated cost for material or fixture that hasn't been selected yet. Once you sign the contract, you'll start selecting materials for your remodel. If you choose materials or fixtures that are higher than the amount in the contract, the cost of your project will be adjusted.
Adjustments to the contract are made via change order. The change order will describe the change being made and the impact on the total cost. Changes to the project aren't authorized unless you sign the change order. In other words, the cost of the project won't change unless you're aware and approve.
What Makes Litchfield Builders Different?
We get a lot of positive feedback from clients. Clients like how thorough and informative our proposals are. Our contracts are designed to provide consumer protection by keeping the consumer informed from start to finish.
Overall, we strive to provide the best quality work that we can. We do our work with integrity. Clients come to us because they want the work done right, and they can trust us to make that happen. We're also there for you through the life of the project, and even after.
What to Expect Working with Litchfield Builders
Every project is different, but this is what a typical kitchen remodel looks like:
Initial consultation. Litchfield Builders comes to your home to discuss your project and project goals.
Project designs. Following the initial consultation, we'll create a design or drawing of your project, if the project warrants it.
Approval. Once the designs are approved, we'll draft a contract for you to review and sign. We'll put your project on our schedule and give you a date range when the project will begin.
Material gathering. While you're waiting for your project to begin, you'll choose materials from our trusted vendors. We'll place the material orders, so they'll be ready and waiting when it's time to start your project.
Work begins. We'll follow the outline we laid out in the contract.
Project completion. We'll do a final walk-through with you just before the end of the project, so you can raise any concerns while our workers are still on-site.
Quality and service are our top priorities.
At Litchfield Builders, we've built our entire business on offering a quality service and treating our customers right. We're here to ensure that your home improvement project goes well, from start to finish. If you're ready to start your home improvement project, call today to make an appointment for an initial consultation. We look forward to working with you.
About Kevin Ahern
Kevin is the Co-Founder of Litchfield Builders, an award-winning, industry leader with a reputation for managing projects others shy away from. They are known for their high-quality work, customer service, and reliability and though still relatively small in size, Litchfield Builders now competes with some of the areas largest firms in both the residential and commercial arenas.