Subscribe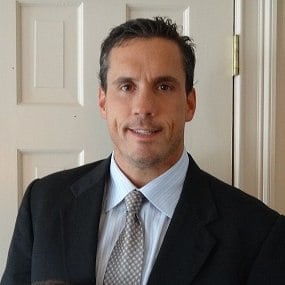 5 Technological Advances in the Construction Industry that are Making a Difference
Innovation drives success, especially in the construction industry. Contractors who don't keep up with technological advances are unable to deliver the best quality construction and service to their customers. As a business owner, it's important to work with a contractor who is comfortable with the newest tools and technology.
Below we break down what you need to know about technological advances in the construction industry and what's coming in the future.
This information can help you make a more informed decision the next time you hire a contractor. You'll know what to watch for, and how to gauge your contractor's comfort with modern technology.
Software and Apps
Software and apps have done a lot to streamline the client/contractor relationship. Working with a contractor has never been so easy.
1. File Sharing
Throughout the building process, and especially in the planning stages, contractors, clients and architects swap files again and again. Drawings are passed back and forth, documents are signed and saved, change orders are drawn up, signed and returned.
At one time, these documents were viewed, reviewed and signed in person. Not long after that, faxes made it possible for documents to be viewed remotely. Then came email. Today, there is file sharing. Programs like Dropbox enable groups of people to swap and share files efficiently and in real-time. All you need is access to data or Wi-Fi.
2. The Cloud
Contractors use the Cloud to access their own data and important information while on the job site, on the road, during planning meetings and while talking to clients. The Cloud enables contractors to stay organized and be prepared for discussions and meetings.
3. Project Management Software
Project management software allows easy collaboration between teams of people working on large-scale construction projects. It brings together clients, contractors, project managers, architects and others, enabling them to access documents, communicate easily and streamline processes.
Everything from drawings to meeting minutes, emails, PDFs and change orders can be saved, stored and accessed via this software. Contractors can save contract templates and change order templates, to produce documentation for clients quickly and efficiently. Standard programs are mobile-ready and device friendly, and can be used over a variety of platforms.
Tools and Equipment
Changes are happening across the board, not just in the realm of software and applications. Tools and equipment have improved to ensure greater accuracy and accessibility.
4. Lasers
Lasers provide accurate measuring and leveling, better than traditional construction tools. Used with computers, lasers make 3D mapping fast and efficient. Lasers are helpful at all stages of the construction process, from planning to finishing.
5. Smartphones and Tablets
Smartphones and tablets have revolutionized the way businesses run, and that's certainly true of the construction industry. They connect to apps that allow contractors to access project data at the touch of a button. Without smartphones and tablets, file sharing and project management software would be less powerful and useful.
Smartphones also improve communication between general contractors and their clients. Phone calls and emails can be returned more quickly, and simple questions can be answered through text messages. No longer do clients wait for their contractor to get back into the office or to job site just to answer questions.
What to Watch for In the Future
Changes are happening all the time, and technology use in the construction industry is growing by leaps and bounds. In a few years, it's expected that construction outfits will be using augmented and virtual reality to assist with the planning and construction phases of the project.
Imagine exploring your new building before construction ever begins. Use of virtual reality allows customers to experience their construction project while it's in the planning stages, so they can make informed decisions.
Virtual reality programs also allow construction professionals to explore potential changes before they're made. With VR technology, contractors can measure risk, improve safety and work more efficiently on construction sites.
Today, very few construction outfits have virtual reality headsets. Tomorrow, that could all change.
Hire a Contractor Who Embraces Innovation
You can tell almost instantly when a contractor has embraced modern innovation. Contractors who call back quickly and who produce bid documents efficiently are often the same contractors who have found ways to integrate use of smartphones, apps, tablets and other tools into their business.
Before hiring a contractor, find out which modern tools they use to meet client needs. Although there are other factors to consider when hiring a contractor, these technologies are important for ensuring success of the project.
Contact Litchfield Builders Today
Technology is driving the construction industry forward. Are you working with a contractor on an upcoming building project? What innovations does your contractor utilize to enhance job performance? Leave your comments in the box below.
At Litchfield Builders, we've observed radical technological advances in construction industry over the last twenty years. Many of these changes have improved our efficiency as business people and our accuracy as builders. We'll keep using all of the latest and most respected technologies to improve the service that we deliver to our clients.
You can also find out more by downloading our free publication, Sustainability & Green Building in Commercial Construction.
About Kevin Ahern
Kevin is the Co-Founder of Litchfield Builders, an award-winning, industry leader with a reputation for managing projects others shy away from. They are known for their high-quality work, customer service, and reliability and though still relatively small in size, Litchfield Builders now competes with some of the areas largest firms in both the residential and commercial arenas.