Subscribe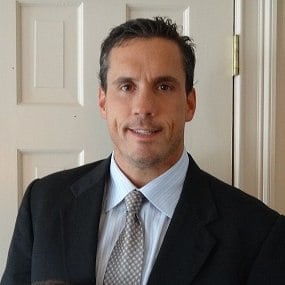 How Architects and Contractors Can Work Effectively Together
During any project there are many moving parts that can affect one another. All parties involved must stay organized and work together to ensure that the project goes well.
Perhaps one of the most important working relationships is the one between the contractor and architect. Both parties can play an essential role in the development and implementation of a commercial building or remodeling project.
Good communication and collaboration are essential parts of the partnership between a contractor and architect. Failure to establish a productive relationship could result in increased costs, delays and problems throughout the project.
At Litchfield Builders, we have decades of experience working with architects and designers. We also have in-house designers, who we work with daily.
We understand the tenants of a good architect and builder relationship. Here's what you need to know about this kind of professional relationship.
How Architects and Contractors Form an Effective Working Relationship
Architects and contractors must work together collaboratively throughout the building or remodeling project.
Agreeing on Vision
The architect begins the design with a vision, while the contractor supplies the architect with essential information about the building site or structure to be remodeled. Both parties must understand the logistical concerns as well as the goals of the property owner. Together, these two factors come together to create a complex and mature vision for the building project.
Without agreement of the project goals, the end results could be confusing or even flawed. To ensure that the vision is the same between both parties, discussions must focus on project goals, barriers to those goals, the tastes of the property owner, and the architectural style of the existing structure (if it's a remodel).
Communication and Collaboration
Communication and collaboration is essential for a successful project between a contractor and an architect. Together, these two parties must communicate clearly in order to meet the needs of the client.
In the beginning of a project, the contractor and architect communicate in general terms, speaking broadly about materials, timeline, and budget. These first conversations are exploratory, enabling the contractor and architect to get to know one another, and explore each other's conversation styles.
Later in the project, work will flow better between the two parties if the contractor and architect have established a good rapport. Throughout the project, good communication between the architect and contractor should be timely and respectful. Both parties must be good communicators on a variety of levels to ensure the project proceeds as desired.
---
Learn environmentally-friendly and energy efficient practices for commercial construction in Connecticut.
---
Problem Solving
Many problems can arise during a building project, and often, these problems must be worked out between the contractor and the architect. Common issues the builder and architect must resolve include:
Issues relating to budget.

Both parties must find a way to meet the needs of the customer without over spending.
Logistics. The architect and contractor must work together to ensure that the building project has the look desired while also remaining a functional structure.
Change orders. When the client changes something about their intended project, the architect and contractor must find ways to incorporate the new changes into the old plans.
If the contractor and architect have spent time developing a functional professional relationship, these problems are easier to overcome.
Factors to Consider When Hiring an Architect and Contractor
There are many variables to consider when trying to hire a team of professionals for a remodel or building project. Experience, reputation, ability, cost, work ethic, and work style are all important factors that must be weighed.
What can you do to hire a team of professionals who will work well together?
Interview each candidate extensively, with a list of prepared questions.
Pay close attention to the communication styles of each professional.
Interview multiple architects and builders, to make it easier to compare professionals to one another.
Ask contractors about their experience working with architects, and vice-versa. Hire professionals who understand the

importance of a good working relationship.
When you've narrowed the pool of contractors and architects, get references from each professional. Ask their references if the project went smoothly, if anything hindered the project and what could have been done to make the project more successful. The answers to these questions could reveal a lot about the work styles of each professional.
How a Design-Build Contractor Makes a Difference
Some builders hire in-house designers. These businesses are a one-stop shop for customers seeking design and build services.
In these companies, the architect and contractor are a part of one team that works together regularly. Their relationship is easy and natural. They know and trust one another, and of course, they communicate extensively from the earliest parts of the project.
Getting Started on Your Project
Are you planning to build your own structure, or will you be remodeling your building soon? What steps have you taken to get started? Leave your comments in the box below.
A good working relationship between these two project leaders could mean the difference between success and failure. If your contractor and architect can work together well, it will be easier to bring your project to its completion under budget.
When hiring a contractor and architect, pay close attention to their communication styles. How well do you think they work with others? What qualities and skills will these professionals bring to your project? How much experience do they have working with other professionals? Take these factors into consideration.
At Litchfield Builders, we're proud to be a design-build company. We've been working with architects for over 20 years. With all our experience, we know how to have a productive and effective relationship with other professionals in our industry.
For more information about environmentally friendly construction and commercial remodeling contractors near me, download our free publication, Sustainability & Green Building in Commercial Construction.
About Kevin Ahern
Kevin is the Co-Founder of Litchfield Builders, an award-winning, industry leader with a reputation for managing projects others shy away from. They are known for their high-quality work, customer service, and reliability and though still relatively small in size, Litchfield Builders now competes with some of the areas largest firms in both the residential and commercial arenas.