Subscribe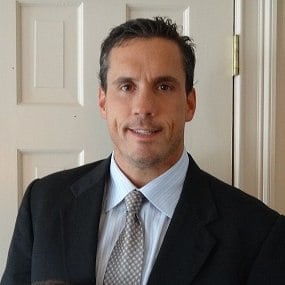 Signs that Your Connecticut Home is Ready for a Renovation Project
Every house needs to be remodeled from time to time. Sometimes the moment to start a remodel is obvious, other times it's not. Remodeling is an important part of maintaining your home's value, and the older your home gets, the more frequent updates are needed. It's important to recognize the signs when your house is ready for a renovation project.
Remember that planning a remodel in Connecticut takes time. Getting quotes from contractors, scheduling your remodel, ordering materials, and approving designs - all of this can take weeks or months. If you're already noticing the signs that you need to remodel your home, then it's important to get started soon.
Dated Features and Cosmetic Defects
Dated features and cosmetic defects may not prevent your home from functioning, but they can devalue your property. Fortunately, this type of problem can be easy to fix, especially with help from a reputable contractor. Some changes you can make to improve your home's appearance:
Painting. Paint the walls to get rid of dated colors, or remove the wallpaper for an updated look. Neutral colors are best in homes that will soon go on the market.
Flooring update. Whether it's old carpeting or old linoleum, updating your flooring can dramatically improve the appearance of your home.
Install molding. Crown molding adds a touch of elegance to your interior spaces, while also drawing the eye upward, giving a sense of height to nearly any room.
You've Outgrown Your Space
Finding an affordable home in Connecticut can be a challenge, and with interest rates at an all-time high, many people can't afford to buy right now. Maybe you need more space, but relocating isn't an option. This problem can be solved with a good remodel.
Talk to your contractor about building an addition to make your house fit your growing household. An additional bathroom, bedroom, and all-purpose room can go a long way, especially if you've recently had another child. Work with your contractor to build an addition that will add value to your home.
You've Invited Senior Relatives to Move In
Moving in with older relatives is a great way to bring together multiple generations in a collaborative, functional environment. Building an in-law apartment helps ensure your living accommodations are comfortable for everyone.
A good in-law apartment typically consists of a bathroom, bedroom, living area, and kitchenette. If your home doesn't have one already, get started on the addition project as soon as possible; building an in-law apartment can take many months.
You're Paying More than You Should on Energy Bills
Old appliances are by their nature energy inefficient, and they only get worse over time. If you feel like you're paying more than you should on your energy bills, replacing your home's major appliances with energy-efficient models can help reduce your home's energy usage.
Work with your contractor to find ENERGY STAR appliances that perform efficiently while keeping your household running. You can replace your home's appliances as a part of a bigger remodel or keep your home upgrade contained to appliance replacement only.
You Aren't Using All the Space You Have
If you feel like some space in your house is being wasted, it could be that your house needs a re-design. A remodel can help you maximize your home's square footage. Sometimes just removing a wall can help, but other times, a full remodel is needed. A contractor can help you imagine the possibilities.
Your Home Lacks Curb Appeal
Curb appeal adds real value to your home, especially if you're trying to sell your house. If your home lacks curb appeal, making smart changes to your property can make your home more attractive to guests and potential buyers. Some possible ways to improve your home's curb appeal includes:
Siding update. Old siding detracts from the beauty of your house. Updating siding can make your home look brand new.
Landscaping changes. Installing the right shrubs and greenery, updating garden boxes, installing a retaining wall, and focusing on hardscaping can help you create more attractive landscaping around your home.
Driveway update. An old and crumbling driveway can detract from your home's curb appeal while also detracting from your property's functionality. Replacing your driveway fixes multiple problems at once.
Garage door replacement. You'd be amazed by how different your home looks with a brand-new garage door. Work with your contractor to find a stylish new door that works with your home's architectural style.
Parts of Your Home Aren't Functioning Properly
Problems like roof leaks, structural decay, and plumbing leaks can all devalue your home and create an unsuitable living environment. If your home has deferred maintenance or similar problems, it's time for a repair. Get started with a contractor as soon as possible.
Some issues to watch for include:
Water leaks in the ceiling, floor, or walls
Broken appliances
Windows that won't open or close properly
Hot spots and cold spots in your house when running the HVAC system
Missing or cracked shingles
Musty smells in the house
If you're noticing signs like the ones above, talk to a contractor to get an assessment and quotes for repair.
Ready for a Renovation Project? Hire a Reliable Contractor
If your home is in need of a renovation, don't wait to get started. Allowing maintenance and remodeling projects to build up can devalue your home and detract from your quality of life.
Finding the right contractor can make your project a success. Vet multiple contractors until you've found a professional you can trust. Not sure where to begin? Download our free guide to hiring a Connecticut residential contractor.
About Kevin Ahern
Kevin is the Co-Founder of Litchfield Builders, an award-winning, industry leader with a reputation for managing projects others shy away from. They are known for their high-quality work, customer service, and reliability and though still relatively small in size, Litchfield Builders now competes with some of the areas largest firms in both the residential and commercial arenas.