Subscribe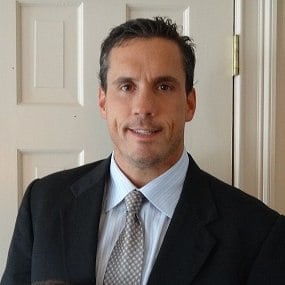 Everything a Home Addition Project Would Include
A home addition can raise the value of your home and make your house a more serviceable, functional space for your family. Additions are a common home improvement project in Connecticut because of the high cost of real estate and the competitive real estate market.
Sometimes, homeowners need more space but can't find a large enough home in the community where they want to live. Building an addition allows homeowners to stay in their house and enjoy a roomier, more comfortable lifestyle.
When you're working with an experienced residential contractor like Litchfield Builders, you can expect a high level of customer service, excellent communication, transparent billing practices, a thorough contract, and more. Knowing what to expect during a home addition from Litchfield Builders can help you get started.
Steps to Working with Litchfield Builders on a Home Addition Project
Consultation. Every project starts with an initial consultation to discuss your goals, budget, and timeline.
Design. Additions need a design, whether that's created by Litchfield Builders or by your architect.
Contract. Once the design has been created, Litchfield Builders will draft a contract with information about costs, the scope of the project, and more.
Preparations. After the contract is signed, Litchfield Builders will schedule your project. You'll spend some time shopping for the materials you need, and then we'll order those materials to be ready on time for work to begin.
Project begins. Work will begin within the time period we mentioned in the contract. The foundation, walls, and roof are built first before the addition is joined to the main house. We do it this way because it allows life to continue as normally as possible while work is being done outside your home. The most disruptive work comes at the end when we join the two structures.
Project completion. When the addition is finished, we'll perform a final walkthrough. During this final walkthrough, you'll have the opportunity to raise concerns before we're fully done with the work.
Home Addition Frequently Asked Questions
Is an architect required for a home addition?
Some homeowners have needs that would be better served by an architect, and some homeowners want the high level of service that they can receive from an architect. However, not all home additions require an architect. If your project requires services from an architect, the team at Litchfield Builders can help you find an architect that will meet your particular needs. Before making a referral, we'll take into consideration the architect's experience, specialties, style and more.
How long does a home addition take?
Home additions can take a while, but just how long depends on the project itself. At a minimum, home additions take about four months. Some additions can take up to a year, depending on the size of the addition, how long the design process takes, whether you're working with an architect, and so on. When you meet with a representative from Litchfield Builders, we'll be able to provide an estimated amount of time for your particular project.
Is there a lot of disturbance to the yard during a home addition?
Home additions do involve some disturbance to the yard. In your contract, we'll insert plans to regrade your lawn if it's needed, then bind and reseed your sod. Litchfield Builders isn't a landscaping company, so if you need more landscaping help, we'll be happy to refer you to a reputable landscaping company.
Is a home addition a very noisy project?
We rarely get noise complaints about the work we do. However, it may be a good idea to communicate with your neighbors before work begins, so your neighbors will know what to expect.
Is a survey required?
Getting a survey helps ensure that your home addition will be built on your side of the property line, which can help you avoid expensive problems in the future.
About half of the home additions we build require a survey. If the addition is going to come close to the edge of your property, plan to get a survey. Most of the time, surveys are only required for permitting purposes if the addition is going to come close to the edge of the property line. We'll tell you if you need a survey during your initial consultation.
Is a permit required? Can the permit be denied?
A permit is required in order to build a home addition in Connecticut. While permit applications are not typically denied by the permitting office, if the addition will be problematic with your zoning department, the permit may not be approved. We'll be able to tell you if your home addition presents a zoning problem, so you can avoid unnecessary delays in your home addition project.
I have a historic home. Do I need a contractor with special qualifications?
If you live in a historic home, it's best to work with a contractor that has experience working with historic properties. Working with Litchfield Builders, we can show you pictures of our projects on historic properties.
What is a design retainer?
A design retainer is a cost to design your home addition project. When Litchfield Builders designs your home addition, we'll charge a design retainer to finish the work. We charge a small sum for design because the home design requires the services of an expert.
How much does a home addition cost?
Costs vary. Plan to spend approximately $250 per affected square foot. We'll give you a closer estimate after coming to your home.
Need help hiring the right team? We've got you covered.
We want you to feel informed during your home improvement project. For more information about how to hire the right builder or contractor for your home upgrade, download our free guide How to Choose a Professional Home Remodeling Contractor.
About Kevin Ahern
Kevin is the Co-Founder of Litchfield Builders, an award-winning, industry leader with a reputation for managing projects others shy away from. They are known for their high-quality work, customer service, and reliability and though still relatively small in size, Litchfield Builders now competes with some of the areas largest firms in both the residential and commercial arenas.