Subscribe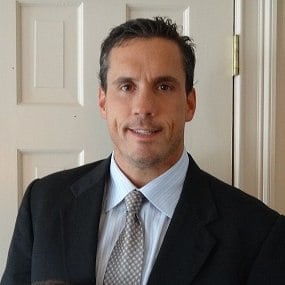 How to Renovate a Garage Into an Apartment or Living Space
Converted garages can make very comfortable, pleasant living spaces, and if the work is done properly, a garage conversion can also increase your property's value. Whether you're seeking an affordable apartment for a senior relative or a place for your older child to learn independent living, a garage conversion is an excellent home remodel.
It's very important to plan your garage conversion properly. Over the years, Litchfield Builders has made countless conversions of this type for homeowners all over Connecticut. We've developed a process that can help homeowners like you to turn their garage into a fully functional living space.
Following the steps described below will help you make your project a success.
1. Investigate Zoning Requirements
Not all towns in Connecticut allow homeowners to install an additional apartment or living space on their property. Zoning laws vary from one community to the next, so you'll have to investigate your local zoning laws to know if your project is realistic. To find out your local zoning requirements, contact your local zoning office or zoning commission.
Some communities may allow an apartment to be made on your property under very specific conditions. If you're not sure whether an apartment would be a possibility given the zoning requirements in your area, reach out to a contractor who can help you design an apartment that is compliant with local regulations.
2. Have a Family Discussion
Once you've determined that it's possible to build an apartment on your property, next you must decide whether you and other members of your family can agree upon a plan moving forward. Talk with the people who will be closely involved in the planning and use of the space in your home.
If designing the apartment with a senior relative, discuss the daily details of what life will look like after the apartment is complete. Will you share space? Will you eat meals together? Share utility bills? Share child care responsibilities? Once you start talking about these details, you may discover that you each have a very different vision for your life together. Having these conversations early will enable you to work out a plan that works for everyone.
3. Interview Contractors
Interview contractors to discuss your upcoming project. Start by looking for contractors in your area that are known for performing home remodels, additions and garage conversions. Choose a contractor who makes you feel comfortable from the start, who asks probing questions and who communicates well throughout the process.
Evaluate contractors based on:
Meet with three contractors and get three different bids before selecting a contractor from the bunch. During the selection process, check references for any contractor you'd like to hire. Checking references is an effective way to find out whether the contractor you would like to hire is a reputable professional.
Contracts prevent miscommunications and disputes between homeowners and contractors. Contracts also set expectations and ensure that everyone knows their role in the home improvement process. Don't start work until you've signed a contract. Read the contract from start to finish, and get clarification about any parts of the document that you're not sure about.
4. Make a Budget
Around the same time that you're meeting with contractors, getting bids and discussing designs with contractors, start establishing a budget for your project. Whether paying in cash or financing a portion of your remodel, know your spending limits before work begins.
Communicate with your contractor and share these spending limits. Your contract will establish the cost of your remodel, but changes made midway through the job could change the price. Your contractor should ask you to sign change orders with an updated total, for every change made to your contract. If the change orders don't include an updated total, talk to your contractor.
5. Finalize a Design
Some homeowners choose to work with an architect to create the design for their upcoming conversion, others hire a design-build contractor. A design-build contractor provides design services in-house, which can help keep your project moving smoothly.
Your contractor will start by laying out plans and working with you as you make choices about which materials to use in your home apartment. The initial stages of your apartment conversion will be highly collaborative, as your contractor helps you to explore important issues and make decisions about your upcoming remodel. Once the design is finalized, your contractor will give you a timeline, so you can be prepared as the project moves forward.
6. Know What to Expect
As long as you're not extending the foundation of the garage, your remodeling project will probably take around 2 months. Once the work begins, your contractor will start with framing first, altering the frame of the garage to include more windows, add the appropriate number of exits, and (if desired) remove your garage door. After framing comes mechanicals including the installation of plumbing, heating and electrical. Finishes are put in place last, including drywall.
Ready to Get Started With Your Apartment Conversion?
Are you converting your garage space into an apartment? Did you run into trouble with zoning issues when you started the process? Leave your comments in the box below. We'd love to hear about how zoning is affecting your project and what you're doing to work within the boundaries of local requirements to achieve your goals.
To convert your garage into a usable space, work with a licensed and experienced contractor. Litchfield Builders works with homeowners from start to finish, providing design-build services to make major remodels like apartment conversions a success.
To learn more about finding the perfect contractor for your next remodel, check out our free Ebook, "How to Choose a Professional Home Remodeling Contractor".
About Kevin Ahern
Kevin is the Co-Founder of Litchfield Builders, an award-winning, industry leader with a reputation for managing projects others shy away from. They are known for their high-quality work, customer service, and reliability and though still relatively small in size, Litchfield Builders now competes with some of the areas largest firms in both the residential and commercial arenas.