Subscribe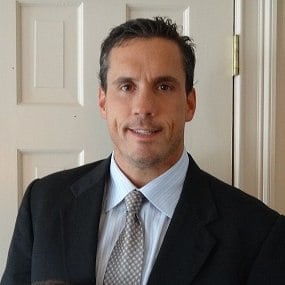 Remodeling ideas for your low ceiling basement in Connecticut
Basements are one of the most under-utilized parts of the house. Many basements in Connecticut are unfinished. They're used for storage, laundry, and little else. Remodeling your Connecticut basement can double your home's living space and increase the value of your home. Low ceilings can complicate a basement remodel, but working with the right contractor can help.
Most important is to find a CT contractor that understands building codes, and prioritizes code-compliant remodeling. In this article, we'll discuss the issues you should be aware of when starting your basement remodel and how your basement's low ceiling can interfere with your remodel. We'll go over some of the most popular ideas for basement remodeling, to help you decide the most sensible way to proceed with your basement remodel.
What's the Problem With Having a Low Ceiling?
Most basements in Connecticut have low ceilings, but Connecticut building code states that ceilings must be no lower than 6 feet 8 inches. Maintaining this height in a basement can be difficult, especially in the area where the home's main carrying beam is located.
While there's nothing that your contractor can do to raise the ceiling of your basement, it's also very important that your contractor avoid doing anything that would lower the relative height of the ceiling.
Ceiling installation in an unfinished basement can lower the height of the ceiling beyond the 6 feet 8 inches. Flooring installation can have an effect as well. A contractor who is familiar with these issues can help you work around these problems to achieve the look that you want while adhering to building code.
Remodeling Ideas for Your Basement
Basements are basically the final frontier for homeowners who want to add space to their home without actually building an addition. Although unfinished basements can seem drab and dark, a good remodel can be transformative, creating light and beauty where once there was a bare and unwelcoming space
Below are some of the most common requests we get from homeowners remodeling their basement space.
Home Office. A basement is the perfect space for a home office because they tend to be quiet, cool and out of the way of ordinary traffic around the house. Installing extra outlets in the walls is important to support use of many work-related devices, like printers, tablets, laptops and so on. If built-in office furniture is important to you, work with a contractor that offers custom millwork.
Consider building a bathroom in your basement for additional privacy, so you can stay downstairs undisturbed, even when others are at home. An egress window will bring in extra light and brightness into your office space, which can be good for productivity.
Family Room. Family rooms are popular because the basement is the perfect place to send the kids when they're at home. In the basement family room, the kids can make a mess that remains unseen by most guests. Meanwhile, the upstairs living room remains neat and tidy.
Bedroom. Basement bedrooms can be very useful in homes with growing families. Many people think of the basement as being too cold and dark for a bedroom. Basement bedrooms can be very pleasant and light-filled, with help from an egress window. For more information about creating egress, see the information at the bottom of this article.
Home Gym. Basements often make the perfect space for a home gym. The wide open space of a basement is the perfect place to install a lot of large work-out equipment. Basements are also cool enough that working out there can be more pleasant than in other parts of the house. The only thing to concern yourself with when installing a home gym in the basement is the low ceiling, which can sometimes get in the way of treadmill use. Every basement is different, so take measurements before ruling out the treadmill as a possible piece of equipment for your home gym.
Game Room. A game room is another good use of the basement space. Large games like billiards, foosball and arcade games all fit easily in most basements. In addition to being large enough, the basement is also a place where large groups can gather and make noise without impacting quieter spaces upstairs.
Creating Egress
Egress is a code requirement for every living space in your basement. Living spaces can vary, but overall, any room with the characteristics of a bedroom is considered a living space.
Egress can take the form of a door or window, but it must be large enough to constitute an emergency exit. This means the traditional basement windows do not meet this requirement. Regardless of whether you choose to install a door or window, egress can be costly. For some people, creating egress can raise the cost of the project by so much that it's unrealistic to put more than one living space in the basement. Your contractor can help you determine whether a living space with egress will fit in your budget for your basement remodel.
Get Started With Your Basement Remodel
Your basement remodel can transform your basement space, and add more useable space onto your home. Need more information? We've created a guide for updating your basement in CT, see it on our website.
If you're ready to get started with your basement remodel, start by finding the right contractor for the job. Download Litchfield Builder's free guide to finding a residential contractor in CT.
You can also call today for a free consultation on your upcoming basement remodel project. The team at Litchfield Builders would be happy to meet with you to discuss the details of your upcoming basement remodel.
About Kevin Ahern
Kevin is the Co-Founder of Litchfield Builders, an award-winning, industry leader with a reputation for managing projects others shy away from. They are known for their high-quality work, customer service, and reliability and though still relatively small in size, Litchfield Builders now competes with some of the areas largest firms in both the residential and commercial arenas.