Subscribe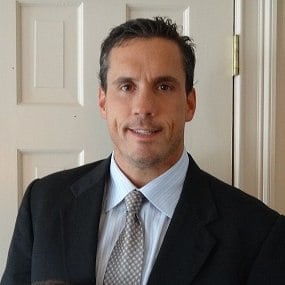 5 Qualities to Look for in A Connecticut Residential Contractor
Just about every step of the home improvement process has its challenges, including the search for the right contractor. There are many capable residential contractors in the state of Connecticut.
Vetting contractors to find the right company for your home improvement project can be time-consuming. Knowing what to consider and which qualities are most important can help you be successful in your search.
Litchfield Builders publishes a free guide to hiring a residential contractor in Connecticut. You can find the publication on our website. In addition, the tips below can help you find the best contractor for your particular project.
Finding the right company can help ensure that your home improvement project will be a success, so it's important to get it right.
1. Experience
Experience leads to expertise. The more your contractor has performed the type of home improvement project you're performing, the easier it will be for that contractor to plan, budget, create a timeline, hire capable subcontractors, and more.
If you're remodeling a kitchen, the contractors you interview should be able to show you pictures of previously remodeled kitchens and discuss their experience with this type of home improvement project.
Pass on contractors that say they've never performed your type of home improvement project before. Though these contractors may be capable of performing other projects with skill, a contractor without experience in a particular type of work is more likely to make mistakes.
2. References and Reputation
Experienced contractors should be able to produce good references for the particular project that they're being hired to do. Ask every contractor that you're considering for the job to provide at least three references. Don't sign a contract with anyone before calling those references.
Ask each reference the same questions, such as:
Did the work start on time? If not, why not?
Did the project end on time? If not, why not?
Were you satisfied with the work this contractor performed?
What problems did you encounter during the home remodeling process, and how did the contractor solve those problems?
Would you hire this contractor again?
Would you refer this contractor to others?
When was the job done?
Also, consider the contractor's reputation in the community. You can gauge a contractor's reputation through awards that the contractor has received and membership in local associations. Most contractors will put this information on their websites.
3. Professionalism
Professionalism is one of the qualities to consider when you're trying to assess a contractor's quality. Professionalism shows through in many ways.
Professional website. Top-tier contractors and well-established companies will have a professional website to help their customers learn about their services.
Good customer service. Everyone that you interact with, from the person who answers the phone, to the contractor who comes to discuss your job, should be polite, courteous, and respectful of your time. If the contractor does not offer good customer service, this is a clear indication of a problem.
Fast response time. Did the contractor answer the phone on your first phone call, or call back quickly when you made your initial inquiry? Did they provide the answers to your questions when they were asked, or get back to you with the questions as soon as possible? The answers to these questions should be yes, as they are all indications of a contractor's professionalism.
Follow-through and integrity. The contractor you hire should do what they say they'll do right from the very beginning. That includes showing up on time to your initial meeting. A contractor that is late without good excuse and proper communication may not be the right contractor for you.
4. Transparent Billing Practices
The Connecticut residential contractor you hire should have transparent billing practices and should be up-front about costs. Sometimes it's hard to determine when a contractor is being frank with you about the true cost of your job. Be wary of contractors that are willing to bend their prices to get your business. These contractors may be underestimating the cost of the job, which could lead to problems after you're committed to the project.
While it's important to find a contractor you can afford, you should never prioritize money over other factors like quality, skill, and competence. Don't establish a financial target before meeting with contractors about your job. If you aren't able to afford a quality contractor at this time, it may be better to wait until you're ready.
5. Communication Skills
The Connecticut residential contractor you hire should have good communication skills, to keep you apprised of the work being done. As you're meeting with the contractor in the initial consultation, observe how the contractor conveys ideas about your particular project.
Can you understand what they're trying to say? Do they answer your questions completely? Good communication skills are one of the most important attributes that a contractor can have, so steer clear of any contractor that can't seem to get their ideas across.
Choose the Right Connecticut Residential Contractor for Your Project
It's so important to choose the right Connecticut residential contractor for your home remodel or home improvement project. The success of your project is riding on the skill and quality of the contractor you hire. Vetting contractors can be tricky when you're faced with many choices.
To make hiring the right professional easier, download our Guide to Choosing a Professional Home Remodeling Contractor.
About Kevin Ahern
Kevin is the Co-Founder of Litchfield Builders, an award-winning, industry leader with a reputation for managing projects others shy away from. They are known for their high-quality work, customer service, and reliability and though still relatively small in size, Litchfield Builders now competes with some of the areas largest firms in both the residential and commercial arenas.