Subscribe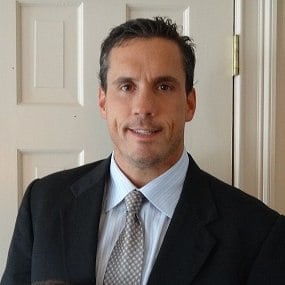 5 Steps to Planning Your CT Spring Home Remodel
Spring is the best time of year to work on a home remodel, because the snow has melted and the weather is mild. Many homeowners like to work on remodeling projects in the spring so their home will be ready for entertaining in the summer. At Litchfield Builders, we help homeowners get started with their home remodeling projects. Check out our 3 Phases to Planning a Home Remodel. This free, downloadable document walks homeowners step by step through the home remodel planning process.
Getting off on the right start with your spring home remodel can help you get the most out of your home renovation experience. With the right remodel planning, smart budgeting and by picking the right contractor, you can start a project that you'll be happy with for many years to come.
Step 1: Envision Your Perfect Home
Know what you want? Sit down with family members to make a list of goals and expectations for your spring home remodel project. Divide your list into "must haves" and "nice to haves." While you write this remodel wish list, make observations about your home. Get detailed. What do you do in your home? Where do you do it? Is the space open and airy? Cozy and intimate? What colors do you observe? How much light fills the space?
Now is the time to make your home work better for you, to suit your personal preferences. Remember that weather in Connecticut can vary by quite a bit. Certain rooms might be more pleasant in spring and summer, but less pleasant in winter or fall. If these rooms are important for your lifestyle, now is the time to make changes to ensure that your home will be more comfortable all year round.
---
Planning a remodel? With our free checklist, you'll be sure every detail is accounted for before you begin construction.
---
Step 2: Focus On the Most Important Features
Once you've made a list of wants and needs, prioritizing is important. Unless your budget and timeline is limitless, you probably won't be able to accomplish everything. Don't even try! Choose the items or features that you want the most, then save the smaller features for later on. Some goals can be accomplished as DIY projects, but the biggest renovations and upgrades are best accomplished by a licensed contractor.
Step 3: Plan Your Budget and Timeline
The budget and timeline for your home improvement project can be limiting. Homeowners on a tight timeframe or with a small budget must be creative in order to accomplish their home improvement goals. Start by determining when you want your project to be finished. Homeowners who are planning for a specific event will have a hard deadline and must communicate this information to the contractor before signing a contract.
Budgeting for a home improvement project can be complicated. Many homeowners start by exploring the potential cost of their project. Once they know about how much they can expect to spend, they must determine whether or not they have this money on hand. Homeowners who need to borrow in order to go forward with their home improvement project must take time to shop around for a loan. Loans can be obtained from a bank or broker. Some contractors also offer financing on their projects. Homeowners who hope to get financing from a contractor must meet with various general contractors in order to shop for the best rate.
Homeowners who have a tight budget can save money by planning ahead, doing some of the work personally and by thinking outside the box. For example:
Purchase materials on clearance, on sale or wholesale.
Renovate at a slow time of year when some contractors offer a discount.
Perform some of the demolition or clean up as a DIY project.
A good contractor will have suggestions for staying within the recommended budget. By changing the scope of work, contractors can work within the given budget without compromising quality.
Step 4: Compare Contractors
Meeting with many contractors is the best way to find a contractor who will accomplish the goals within the given budget. At this stage, some homeowners may be tempted to hire the contractor with the lowest bid. The lowest bid is not always the best bid. Some contractors underbid their competition by using poor quality materials or by hiring inexperienced labor. When hiring a contractor, read online reviews and testimonials. Contractors who enjoy a good reputation in the community, who have many years of experience and are respected in their profession are more likely to produce a quality product.
When comparing contractors, it's important to ask questions. Ask each contractor the same questions, to make it easy to compare one contractor to another. Some common questions that homeowners ask contractors include:
When can you start work?
How long will the work take?
How many people will be needed to complete the job?
Have you done work of this nature before? Do you have pictures?
How would you complete a project of this nature?
Do you have any references?
How much money would you need up front?
Asking contractors these questions can help you find the right contractor for your needs. After getting quotes or estimates from competing contractors, choose the one that brings you closest to the perfect home you envisioned in step one.
Step 5: Get It Done
Work with a professional who delivers the best value at the best price. Good communication with your contractor is key to a successful project. As your project moves forward, plan to have regular discussions with your contractor regarding the project timeline and progress. Don't hesitate to contact your contractor with questions. If your schedule or budget changes, speak with your contractor right away to ensure that he or she can make changes as necessary.
Construction projects can be chaotic. Dust and noise can be problematic for some homeowners during the home improvement process. Homeowners who have concerns about these issues should work with their contractor to minimize problems.
Get Started With Your Home Remodeling Projects Today
Are you planning a spring home remodel? Ask us your questions or leave your comments in the box below!
Home remodeling projects can be very involved. The process starts with an idea and ends when the homeowner works with a contractor to successfully complete their project. At Litchfield Builders, we have over 20 years of experience working with homeowners on their remodeling projects. If you're thinking about starting a home remodeling project this spring, check out our 3 Phases to Planning a Home Remodel, or give us a call today to get a free quote.
About Kevin Ahern
Kevin is the Co-Founder of Litchfield Builders, an award-winning, industry leader with a reputation for managing projects others shy away from. They are known for their high-quality work, customer service, and reliability and though still relatively small in size, Litchfield Builders now competes with some of the areas largest firms in both the residential and commercial arenas.