Subscribe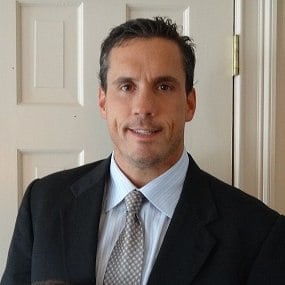 4 Issues with In-Law Apartments
According to Pew Research Center, as many as 20% of the US population was living in multi-generational households in 2018. This number represents a major change that has taken place in households across the country over the last 50 years. More people than ever before are choosing to live with two or more adult generations under one roof.
For many older adults, aging in place is more important than ever before. Multigenerational living makes it possible for seniors to live in relative with dignity in a traditional home. In-law apartments make multi-generational living more comfortable and convenient, by giving seniors their own space, which can prevent family disputes.
However, adding an in-law apartment to your home can create its own troubles, if you don't plan properly for this change. Litchfield Builders works with homeowners to create beautiful home additions where seniors can live in safety, dignity, and independence.
In this article, we will cover the type of issues that you may encounter when adding an in-law apartment to your home and how to avoid or manage them.
Family Matters
Combining households can create stress. While some families can live together in peace, some cannot. Before ever exploring the possibility of adding an in-law apartment to your home, have several serious talks with the senior relative. Make a plan, in writing, that everyone can agree to. Good issues to discuss include:
Which spaces will be shared? (laundry room? kitchen?)
Will the in-law apartment have a separate entrance?
Will you eat meals together? All meals? Some meals?
Will you pay utility bills jointly?
Who will pay for the addition?
How will you resolve disputes?
Where will everyone park, and is there enough driveway space for all vehicles?
Will your senior relative bring their pet or pets?
Many people think they can share their living space with another adult in happiness and peace, but the reality is often more challenging than people imagine. Talk through these issues before contacting a contractor or moving forward with your building plans.
Zoning Laws
Most communities in Connecticut have strict zoning laws that prevent homeowners from renting a part of their home to an outside party. Some communities effectively do not allow in-law apartments to be constructed on private residences at all. Some communities will allow an in-law apartment, but put limitations on what features can be placed in the apartment. Still, other communities are far more relaxed.
Before contacting a contractor to discuss your building and design plans, find out what zoning laws apply to you, and whether you will be able to construct an in-law apartment within the limitations set by your community.
Property Limits
One of the worst problems a homeowner could encounter after building an addition onto their property is the discovery that their addition was built over their property line. This problem can be avoided by getting a survey. This may even be required by your community-building officials before you are allowed to move forward with your addition.
Getting a survey will help you identify the actual boundary of your property. It's not that uncommon for homeowners to think their property line is in one place, only to find out that their property line is somewhere else. Getting a survey brings clarity to your home addition project and can help you avoid the legal trouble that could come from accidentally building on your neighbor's side of the property line.
Systems Limitations
When your home was built, your electrical box was selected based in part on the size of your home. The same can be said of your water heater, HVAC system, and septic tank. Adding space onto your home can put stress on these pre-existing systems. Very likely, you will need to add an HVAC system to the addition to ensure that your senior relative will be comfortable in their part of the house throughout the summer and winter. You may also need to upgrade other systems of your house, to ensure that the new addition will have enough hot water and electricity to support its occupants.
If you want, you can even install an additional electrical meter in the new part of the house to track your senior relative's usage. However, you will not be able to install separate services. In other words, you and your senior relative will have to share electrical and water services and only one bill will be delivered to the house.
Work with a Reputable Connecticut Contractor
When building a home addition like an in-law apartment, it's important to construct a house that will meet everyone's needs. Litchfield Builders has been working with homeowners to install home additions for over twenty years. We can serve as your guide through the home addition process, from getting the permits to the building process and beyond.
For more information about hiring a reputable residential contractor for your home addition, download our free guide, How to Choose a Professional Home Remodeling Contractor.
About Kevin Ahern
Kevin is the Co-Founder of Litchfield Builders, an award-winning, industry leader with a reputation for managing projects others shy away from. They are known for their high-quality work, customer service, and reliability and though still relatively small in size, Litchfield Builders now competes with some of the areas largest firms in both the residential and commercial arenas.