Subscribe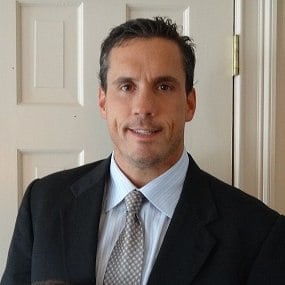 How to safely prepare your office for reopening in 2021
Many office-based Connecticut businesses changed their work configurations in 2020 allowing employees to work from home. While some of these businesses may maintain a permanent work from home configuration even after the pandemic ends, others are planning to come back to the office when it is safe to do so.
It's hard to know what the workplace will be like after COVID-19, but most people agree, it will not be the same. Now is a good time to plan for a safe office reopening - whether a portion of or your entire workforce is coming back.
If you're considering a reopening sometime in the near future, this is also a good opportunity to remodel and reconfigure your business operations to create a safer and healthier work environment.
Many things are changing. The world around us is taking a new form. With good planning and visionary thinking, your business can be more agile, more resilient and more prepared for whatever is coming tomorrow.
Turn To Official Sources First
There are now many official sources that provide guidance for employers during their office reopening. Before you make plans to reopen your business, do some research online. Know what the health and safety experts advise. Start with the state of Connecticut resources first, as every state is handling their reopening in a different way.
After going through state of Connecticut resources, familiarize yourself with national resources as well.
Many protocols are outlined on these pages and others. Make a plan for implementing those protocols with your office configuration.
Invest in HVAC
Conventional wisdom says that COVID-19 is far more likely to spread indoors than out. Germs are dispersed outdoors, thus reducing transmission rates, while indoor, stagnant air increases the potential for exposure.
The term "air changes per hour" refers to the total number of times the air in a space is completely recycled in one hour. Fresh air improves indoor air quality, prevents transmission of germs, and also decreases absenteeism, which helps save your business money over time.
The more air changes per hour your HVAC system manages, the better off your employees will be. If your HVAC system struggles to keep up, or if it's antiquated and performs poorly, your employees could be at risk, and your business is probably suffering for it.
Work with a contractor to update your HVAC system. On a side note, the CDC also recommends that business owners consider the use of ultraviolet germicidal irradiation to kill viruses.
Think About Your Future
Business owners and commercial property owners have a lot to think about as they plan their next moves. While it is yet to be seen whether workers will ask to stay at home after the pandemic, or if they will request to come back to work, business owners should have a plan in place for all scenarios.
Do you want to downsize your office? Sending workers home presents an opportunity to save money on expensive commercial real estate.
Does an open office space still work for your business model? Some business owners now worry about germ transmission in open office environments. Even after COVID-19 is in the past, open office models can be a problem during future pandemics.
What will you do to protect employees from airborne viruses? What will you do to keep employees safe from viruses that spread through surface contact? As you consider this question, we recommend doing research mentioned above, on the Connecticut State websites as well as CDC websites.
Many insightful articles were written in the last year studying the changes happening right in front of us. Some of these articles describe revolutionary changes that may take place in the workplace after people come back.
Take for example CNBC's 13 Ways the Coronavirus Pandemic Could Forever Change the Way We Work, which describes a future wherein office buildings become "elaborate conference centers." This article posits that offices of the future will exist with the primary purpose of bringing employees together for meetings, while focused work happens alone at home. Privacy booths at office buildings give workers a place to step aside, complete independent work, and then return to meetings.
Voice controls and touchless features may become far more important in the future. Bathrooms are already touchless, but in the future, voice-activated elevators and door sensors may be standard features in office buildings.
Work From Home is Popular
One more thing to consider as you're deciding whether to discontinue working from home for your workforce: working from home is very popular. One survey of 4,700 knowledge workers shows that only 12% seek to return full-time to the office when the pandemic is over, and 72% want a hybrid remote-office model moving forward.
In other words, if your business is to remain competitive and continue to recruit the best workers, maintaining flexible workspaces will be more important than ever.
Align Yourself With the Right Contractor for Your Office Reopening
There's a lot of speculation about the way the COVID-19 pandemic will change our office spaces for good. Operationally, our businesses have been changed forever. Office spaces must keep up with these changes in order to meet the needs of the workforce. This is the time to bring your business into the post-COVID world.
If you're planning design changes to your office space for your office reopening, contact a contractor who can help you plan the redesign of your office space.
About Kevin Ahern
Kevin is the Co-Founder of Litchfield Builders, an award-winning, industry leader with a reputation for managing projects others shy away from. They are known for their high-quality work, customer service, and reliability and though still relatively small in size, Litchfield Builders now competes with some of the areas largest firms in both the residential and commercial arenas.