Subscribe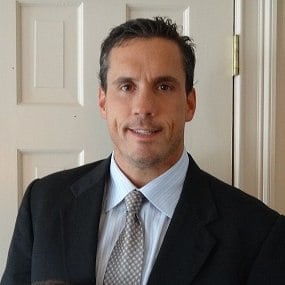 How Much Does a Touchless Faucet Cost?
At home, touchless faucets add an element of convenience to the bathroom and kitchen. In commercial settings, they are important for maintaining appropriate levels of sanitation, cleanliness, and hygiene. Touchless faucets can even be a tool in sustainability and green commercial construction and are a regular fixture in commercial construction renovations.
Whether you're installing a faucet at home or in the workplace, knowing the touchless faucet cost, benefits, and value can help you decide whether it fits in your budget and is the right fixture for your upcoming remodel. Working with an experienced contractor can also help with this, as a good contractor can help you evaluate the faucets you're considering for your renovation.
How Much Does a Touchless Faucet Cost?
If a standard faucet costs between $300 and $500, a touchless feature adds about 30% to that cost. Many good brands offer faucets with touchless options. Factors that affect cost include brand and finish.
If you've hired a contractor to install your faucet, your contractor will account for the extra time and effort it takes to install this kind of fixture when quoting a price for the installation. Touchless faucets have an electrical component, and most are plugged into an outlet under the sink.
They also come with battery back-up, so the faucet can continue to work even during power outages. As a result, the installation of this type of fixture sometimes involves work from an electrician.
Benefits of a Touchless Faucet
There are many benefits of touchless faucets. Knowing those benefits can help you decide if the extra expense is worth the cost.
Sanitation and Cleanliness
Lack of contact is the primary advantage of any touchless faucet. Lack of contact can protect you from germs. After using the restroom, you do not have to touch the faucet with your hands. Instead, you clean your hands without ever touching the faucet, then dry and walk away. The next person who washes their hands also does not touch the faucet, so no germs are transferred.
At home, touchless faucets can help slow the spread of illnesses that transfer from one person to another through surface contact. This can improve sanitation in your home, especially if you live in a house with young children who maybe do not have the best hand hygiene practices.
At work, these faucets slow the transmission of illnesses from one employee to another, which can reduce workplace absences and even boost productivity in the office. In this way, touchless faucets can help prevent outbreaks that can sicken customers or clients. In a restaurant or business that sells or produces food, touchless faucets can prevent the spread of food-borne illnesses.
Ease of Use
Touchless faucets are simple to use. In commercial settings, they're convenient for all users, including clients, customers, and staff with disabilities. In the home, these faucets are simple for small children. If you're a parent of a small child, having a touchless faucet in the bathroom could mean that your little one will be more independent in the bathroom from a younger age, which means less work for you.
Overall Value
Features like touchless faucets can help make your home or business worth more. In isolation, these fixtures seem small. When coupled with other convenient features, like high-efficiency appliances, in-floor electric heating, or age-in-place design, these variables can all add up to make your home or structure a more functional place. When the time comes to sell your property, these little features can make a difference in the final sale price.
Tips for Going Touchless In Your Next Remodel
Going touchless during your next remodel is relatively easy. Start by talking to your contractor about your plans, so your contractor can build these faucets into your budget. If you haven't chosen any specific faucets yet, your contractor will include the cost as an allowance item. Later on, when you've picked the product, your contractor may re-adjust the final cost of your remodel accordingly.
To choose the right faucet for your home or business, shop online, or go see the faucets at a material supplier. Your contractor will help you find a material supplier that provides reputable products, so you can find a fixture that is durable and high-quality.
Read reviews and manufacturer specifications to decide whether the faucets you've chosen are the right price for you. Match the finish color with other finishes on other fixtures in the room.
Finally, decide whether touchless is right for you. While this technology has been available for a long time, and many businesses are making the switch for hygiene reasons, not as many homeowners use these fixtures in their homes.
Touchless can be good for seniors hoping to age-in-place, as the added convenience can be helpful for anyone suffering from arthritis or some disabilities. However, not all homeowners see the need.
If you're not sure about whether you want touchless, your contractor may recommend you visit a show-room or material supplier where you can see this kind of faucet in-person, to help you make a decision.
Ready to Install a Touchless Faucet?
No matter what remodel you're beginning, or what fixtures you're hoping to include, it's important to work with a trustworthy contractor with experience and a good reputation. Litchfield Builders can help you decide which fixtures and features are best for your upcoming renovation project. To find out more about conducting a commercial remodel in Connecticut, download our free Guide to Sustainability and Green Building in Commercial Construction, or call today for a consultation.
About Kevin Ahern
Kevin is the Co-Founder of Litchfield Builders, an award-winning, industry leader with a reputation for managing projects others shy away from. They are known for their high-quality work, customer service, and reliability and though still relatively small in size, Litchfield Builders now competes with some of the areas largest firms in both the residential and commercial arenas.