Subscribe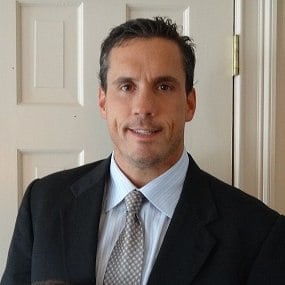 7 Elements of Home Office Design
In 2017, US census data indicated that work from home positions made up approximately 5% of the U.S. labor force. By June of 2020, that number had grown to over 40%.
For many, this change happened suddenly, without planning, and in the midst of a pandemic. Some worked from the dining room table, while others set up their home office in a closet, in their living room, or in their garage.
Though the work-from-home phenomenon seemed temporary at first, it is clear now that we were witnessing a sea change. For many positions and many companies, working from home will be permanent.
For those who were a part of this sea change, the time has come to make the home office a comfortable and intentional part of the home design. Below, we've listed the elements of home office design that make working from home possible.
Whether you're carving that space out of an existing room, or building an addition onto your home, you're going to want some of these elements in your home office.
1. Privacy
This 2017 BBC news broadcast became famous when an interview with Prof. Robert Kelly, who was working from his home office, was interrupted by his children. If you watch the video, you'll see his two young children enter his home study while he is interviewed live on air.
For people who work from home, this scene is all too familiar. Privacy is critical for anyone with a work from home position.
There are many ways to achieve privacy in the home office. Talk to your contractor about installing walls and a door to make your home office a separate space. If your home environment is very noisy, your contractor may choose to install extra insulation to create a quiet, private space where you can perform work uninterrupted.
2. Functional Furniture
Home offices need comfortable and functional office furniture - not the dining room table. Built-in furnishings offer permanence and beauty that appeal to homeowners who know they'll be working from home long-term. Work with an experienced contractor to install quality custom furnishings that provide all the organizational space and ergonomic options you need.
Workstation variety is important. Desks that convert from sitting to standing allow people who like to get up and move during the day to do so easily. If you've had back problems, talk to your doctor or chiropractor to find out what workstation options are helpful for your health needs.
Don't forget the importance of a comfortable chair. Inexpensive chairs usually provide little back support, which can lead to long-term health problems. Invest in the right furniture to make your workstation comfortable and healthy.
3. Ambiance
Another problem with makeshift home offices is that there is often little consideration given to ambiance or office environment. When installing a dedicated office in your home, it's important to create a workspace that is beautiful and relaxing - not just functional. Consider features such as:
View. Install windows that provide the best view of your property or nearby landmarks.
Paint color. Choose paint colors that relax you, coordinate with your office furniture, and create the kind of office environment where you want to work.
Touches of luxury and beauty. Install a comfortable couch or chair, a throw pillow or throw blanket, and a plant to make your home office more comfortable and relaxing.
4. Adequate Light
Adequate lighting is important for beauty as well as productivity. We recommend installing several types of lighting, including overhead lighting, recessed fixtures, desktop lamps and maybe even pendant lighting in a reading area. During the design phase of your home remodel or addition, your contractor will guide you through the process of choosing the best light fixtures for your new office space.
5. High-Tech Accommodations
While some homeowners need only a computer and a desk in their home office, others need more electronic devices in order to stay connected. Talk to your contractor about this during your office renovation. Work with your contractor to install any built-in electronic devices, like ceiling projectors, large screen televisions and so on.
6. Utilities
If you're building an actual addition onto your home instead of carving your home office from existing space, it's important to ensure that your home office has proper utilities, like adequate electrical service and ventilation. Any experienced contractor will naturally build this into the plans when creating the design for your home addition. Permits will also be a part of the home addition process, and this too should be something your contractor will take care of. Watch for mention of the permits in your contract.
7. Outdoor Entry Point
Having a door to the outside, and even a porch off your new home office makes it easier to step out, get away from work, and relax on short breaks. Talk to your contractor to discuss door placement and whether this is a practical option for your home office addition.
A Word About Zoning Laws
Zoning laws can create roadblocks for some home office conversions. While a simple office space where you work during the day is unlikely to create problems, businesses that sell products are typically not allowed in residential areas. Accommodations like a larger driveway or parking area are unlikely to be approved. Your contractor will discuss zoning laws with you during the planning stages, if your local zoning laws are likely to present a challenge during your home improvement.
Make Your Home Office Luxurious
In 2020, many people discovered that working from home without a proper home office can be difficult, uncomfortable and stressful. If your home office situation is less than ideal, now is the time to remodel. Build the home office you've been wanting for the last year.
If you are looking to choose a professional home remodeling contractor, check out our guide to better understand what you need to know before selecting your contractor
About Kevin Ahern
Kevin is the Co-Founder of Litchfield Builders, an award-winning, industry leader with a reputation for managing projects others shy away from. They are known for their high-quality work, customer service, and reliability and though still relatively small in size, Litchfield Builders now competes with some of the areas largest firms in both the residential and commercial arenas.