Subscribe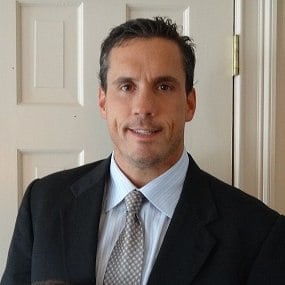 How much is it to install hardwood floors in Connecticut
Flooring comes in many styles, types, colors and materials. No flooring is more popular than hardwood, which remains a favorite of homeowners year after year. Hardwood flooring is popular for many reasons including its durability, long service life and natural beauty. Nothing compares to hardwood, and no other flooring material is more desirable in homes.
Installing hardwood can raise your home's value while also making it more attractive and functional. One of the great features of hardwood is its reasonable cost. Although it's not the cheapest flooring type, many homeowners are able to fit it in their home improvement budget. Working with a reputable Connecticut contractor is an essential part of installing hardwood flooring in your home.
To find out how much your hardwood installation will cost, vet a few reputable contractors in your area. Every contractor has their own rates, but by vetting multiple contractors, you'll be able to get a sense of what is a reasonable rate to pay for hardwood flooring. Below, we'll go over the factors to consider when shopping for hardwood flooring, including standard pricing.
Most Popular Hardwood Floor Type In CT
Species
There are many different types of hardwood flooring, but only about a dozen species are commonly found in homes. Of those, red oak is by far the most popular option.
Why? Red oak has a combination of fine features that places it above other hardwoods on the market. It's a warm brown to pinkish color, with a wide grain pattern that catches the eye. One of its most attractive features is its ability to accept finish and stain without blotching.
Red oak also strikes the perfect balance between hardness and workability, which makes it long-lasting and affordable to install. Compared to other flooring types, it's just the most practical type of hardwood you can buy.
In addition to red oak flooring, there are several other species that homeowners gravitate to, including:
Maple - known for its distinctive grain pattern and rustic appearance
Walnut - easily identified due to its distinctive, darker tones
Cherry - a widely available, easy to work hardwood
Ash - an incredibly hard, durable wood with lovely and variable grain patterns
Stain Color
Homeowners have their choice of light or dark-colored stain for their hardwood. Recently, darker stained floors are more popular and more common than lighter stained floors.
Darker stains are less susceptible to fading over time, and also add a richness and depth to any room. Darker stains can show scratches easily, so homeowners should consider just how much wear and tear their flooring is likely to sustain before choosing a darker stain for their home. Homeowners with pets and children may want a lighter stain to avoid the potential for damage.
Plank Width
Plank widths have changed over the years, but currently, the most popular wood planks are between 2 and 4 inches wide. Wider planks cost more than narrower planks, but the costs usually even out because wider plank flooring requires fewer planks to be purchased and installed.
How Much Is It to Install Hardwood Floors in CT
Red oak flooring typically costs between $7 and $18 per square foot, including purchase and installation. Other species of wood usually costs more. Maple flooring, for example, may cost between $14 and $19 per square foot.
Every contractor charges something different for labor, so shop around. When you're looking for a contractor to get the work done, remember that the lowest cost contractor may not be the best contractor for the job. Contractors that cost more may have the means to pay their employees better, and thus often have more experienced and skilled labor. Contractors that charge dramatically lower than the competition may be cutting costs in ways that result in a poorer quality work product.
ROI of Hardwood Floors
Hardwood floors are desirable to home buyers, so they have a relatively high ROI. You can expect to get back about 70 to 80 percent of the cost of hardwood floor installation when you install hardwood floors in your home. Often paying for a more expensive hardwood does not result in a higher return on investment. Keep this in mind when you're choosing a hardwood flooring for your home.
Alternatives to Hardwood Floor
There are many alternatives to hardwood flooring for you to choose from. Below are three popular options.
Laminate. Laminate flooring is made up of layers, including melamine resin, fiberboard, a picture of hardwood, and a clear plastic layer to protect it all. The cost of laminate installation starts at about $6 per square foot and goes up from there.
Luxury vinyl tile. Luxury vinyl tile is made up of PVC layers topped by a photograph of wood, and a clear plastic layer on top. Luxury vinyl tile costs about the same as laminate flooring: costs start at approximately $6 per square foot and go up from there. This product is good for installation in basements, kitchens and bathrooms. It's moisture resistant and very durable.
Engineered wood. Engineered wood is made up of layers including shredded fibers of wood, scrap wood, and layers of real wood. Cost and installation of engineered wood is usually less than hardwood, but because it's made up of real hardwood, it's almost impossible to tell the difference once installed. Homeowners turn to engineered hardwood as an affordable alternative to real hardwood installation.
Get a Quote for Hardwood Installation With a Reputable CT Contractor
If you're ready to install hardwood floors in your home, get a quote for installation by contacting a reputable Connecticut contractor. To learn more about hiring a good contractor for your upcoming job, download our free guide to hiring a residential contractor in Connecticut. You can also call Litchfield Builders today to get a free consultation and bid.
About Kevin Ahern
Kevin is the Co-Founder of Litchfield Builders, an award-winning, industry leader with a reputation for managing projects others shy away from. They are known for their high-quality work, customer service, and reliability and though still relatively small in size, Litchfield Builders now competes with some of the areas largest firms in both the residential and commercial arenas.