Subscribe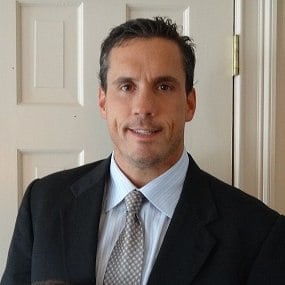 How Much Does a Kitchen Extension Cost in Connecticut
Think of all the things you do in your kitchen: from cooking to entertaining, serving meals to helping the kids with homework. All that activity requires space - a lot of it. A too-small kitchen can make life difficult, but you can fix this problem with a kitchen extension in Connecticut. A well-executed kitchen extension can expand your counter space, provide room for cabinets, and may even provide space for a large walk-in pantry.
Establishing a budget is one of the first steps to take when you're getting started with this kind of home improvement project. Knowing the potential costs can help you decide whether you need to save a while longer or if you're ready to jump in.
Think you've got the resources to expand your kitchen? Talk to a qualified Connecticut contractor for a bid.
Cost By Type of Extension
There's more than one way to expand your kitchen. Your contractor can help you decide which type of extension is best for you, based on how much space you need and how much you've budgeted for your project. Below are three types of extensions that are typical in CT homes.
Bump Out
A kitchen bump-out is a small addition built onto your home's exterior. Bump-outs are usually no more than 10 feet long and 3 feet deep, adding an additional 30 square feet of space to your kitchen. Bump-outs are considered relatively affordable because they don't require the home's foundation to be extended.
How much will this cost? Plan to spend in the ballpark of $30,000 to $50,000 for the extension, plus whatever costs you incur remodeling the existing kitchen space.
Standard Addition
Sometimes homeowners decide that they need a lot of extra space to accommodate their growing family. Maybe they want to build a dining room and family room onto their home, and then hope to expand the kitchen into the new dining space. A standard addition of this nature can add hundreds of square feet onto the home.
How much will this cost? Plan to spend about $250 per affected square foot for this type of addition. Economy of scale means this type of remodel costs less per square foot than a standard bump-out, even if the total cost is greater than a bump-out.
Wall Removal
One more way to extend your kitchen is to remove a wall inside your home and extend your kitchen into another existing room of your house. This creates a more open layout inside your house and gives you flexibility with your living space.
How much will this cost? A kitchen remodel of this type could cost anywhere from $75,000 to well over $100,000. We provide a very useful tool on our website for Connecticut homeowners who want to know how much their kitchen remodel will cost. To find out how much you would spend on a kitchen remodel that involves removing walls, visit our kitchen remodeling calculator. Under the question "Are you looking to or willing to move interior walls?," check yes.
Material Costs
Material costs vary, but our kitchen remodeling calculator will help you determine how much you can expect to spend on the various materials for your project. The most significant material costs in a standard remodel include cabinetry and hardware (about 35% of the total remodel cost), appliances and ventilation (14% of the total remodel cost) and countertops (12%).
What Factors Increase Price?
For CT homeowners on a tight budget, knowing what factors control costs can make a kitchen addition far more affordable.
Customizations
Customizations can push up the price of your kitchen remodel significantly. Custom cabinets, for example, drive up the cost of your remodel by quite a bit. You can control costs by installing semi-custom cabinets, or by refinishing your existing cabinets. Other customizations, like installing your refrigerator to be flush with your cabinets, can also drive up cost.
High-End Materials and Appliances
Using high-end materials can drive up the cost of your kitchen remodel. While it's important to install materials that are durable and long-lasting, some materials and appliances cost a lot more than others. Shop around and consult with your contractor to find out which materials and products they recommend to stay within your budget.
Controlling Your CT Kitchen Remodel Budget
Controlling your kitchen remodel budget can be tricky, but working with the right contractor makes controlling costs a lot easier. A good contractor will know which questions to ask to determine whether your budget is realistic given your remodeling goals.
Know what you can afford. The first step to controlling your budget in your Connecticut kitchen remodel is to know how much you can afford to spend. If you need financing, shop around for the right lender and the right type of loan. Knowing your options can help you choose the right path and determine how much you can afford to spend.
Communicate your budget with your contractor. Most important of all is to communicate your budget with your contractor, who can help you stay within the boundaries of your expressed budget.
Make a plan and stick to it. Change orders affect the price of your CT kitchen remodel, often raising the price of your project more than if it had been a part of the original plan. Avoid changing your mind or adding onto your remodel once the work begins.
Need More Info? Choose the Right Connecticut Home Remodeling Contractor
It's important to choose the right home remodeling contractor for your kitchen extension. For more information about finding the right professional for your home upgrade or addition, download our free guide to choosing a professional home remodeling contractor in Connecticut.
About Kevin Ahern
Kevin is the Co-Founder of Litchfield Builders, an award-winning, industry leader with a reputation for managing projects others shy away from. They are known for their high-quality work, customer service, and reliability and though still relatively small in size, Litchfield Builders now competes with some of the areas largest firms in both the residential and commercial arenas.