Subscribe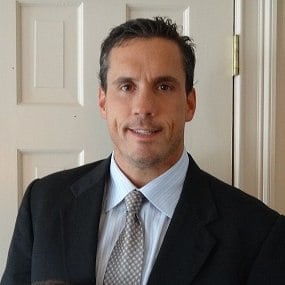 How Inflation Might Impact the cost of Your Home Remodeling Project
Inflation is on everyone's mind right now, especially for people thinking about making a big investment, like home improvement. No matter what you're trying to buy, the cost of goods is higher than in years past - and all industries are affected, including the construction industry.
If you're trying to remodel your home right now, it's safe to assume you're going to pay more for the service - but how much more? Will the price ever go back down? Where are the prices rising?
Whether you're building a home addition, installing a new door, or remodeling your kitchen, it's important to know what's happening to the price of goods and services in the construction industry. The more you know, the easier it is to plan. Working with an experienced construction contractor can help you find answers. Below, we'll talk about how inflation affects the cost of your home remodeling project.
How is inflation going to impact the cost of your remodeling project?
The price of construction materials has been on the rise since the early days of the pandemic. Disruptions in the supply chain, increased demand, and decreased supply brought increases to the cost of everything including lumber, fuel, insulation products, and more.
These increased costs happen all along the supply chain. Labor to produce goods has increased in cost. The cost of raw materials has increased. The fuel to transport finished products has increased as well. All of these price increases contribute to the overall higher cost of construction materials.
Are there any materials or types of projects that are most affected?
There doesn't seem to be a single type of project or material that's most dramatically impacted by inflation. All home improvement projects, from small to large, have been touched by inflation. Additions, renovations, building projects, and even small repairs cost more than they did a year ago.
Will the cost of materials ever go back down?
Some costs fluctuate and go down over time. Commodities like lumber are subject to changes in the industry, transportation costs, and availability. In addition, some products are disproportionately impacted by the cost of oil, and cost less as the price of oil declines. Asphalt shingles are an example of this.
Anything else I should know about doing a project at this time?
These are not normal times. The construction industry continues to see big delays in products, with fixtures like windows continuing to take a long time for delivery. Products that usually come in a range of colors and styles may be very limited to only a few options. Homeowners planning big home improvement projects must wait longer for material delivery and thus must wait longer for the completion of their projects.
Labor costs have increased as well. Contractor businesses in Connecticut compete to hire or retain skilled workers from a limited pool of people. The increased cost of labor and materials means that costs have increased across the board.
Tips for Remodeling in Connecticut
The high cost of your home remodeling project can be disappointing, but there are still ways to control costs. Some tips:
Shop around. Shopping around for affordable materials can yield positive results. You'll need extra time to visit multiple material suppliers and wait for sales.
Ensure quality with the right contractor. With costs going up, it's tempting to cut corners by hiring a less experienced or less skilled contractor to get the job done. This is likely to backfire. A good contractor will focus on performing quality work, to reduce mistakes and ensure the durability of the finished product. You'll end up spending more money if you hire a contractor that can't or won't do the work right from the start.
Start planning early. Materials take longer for delivery than they used to. Getting the work done on a tight turnaround can be difficult or impossible, depending on what needs to be done. Start planning for your home improvement projects early, to ensure that you're able to get the work done by any personal deadlines that you might have. If at all possible, stay flexible about when the work is expected to be done.
Know your goals. Knowing your goals for your home improvement project makes it possible to plan the entire project in advance, to ensure that all necessary materials are ordered up front and efficiently. This in turn speeds up the remodeling process.
Avoid changing the scope of your project in the middle. Changing the scope of the project midway through can lead to long delays if more materials need to be ordered. Changing the scope can also lead to big increases in cost. Once you've made up your mind, stay the course to avoid paying extra.
Expect to pay more. No matter how well you plan for your upcoming home improvement project, you can expect to pay more now than you would have two years ago. Having realistic expectations makes the home remodeling process less stressful.
Focus On Quality. Hire the Right Contractor.
Hiring the right home improvement contractor makes everything easier. A skilled contractor will have the communication skills, project management experience and industry knowledge to help make your project a success.
Finding the right Connecticut contractor for your job can be a challenge, especially when contractors are in such high demand. For more advice, download Litchfield Builder's guide to hiring the right residential contractor in Connecticut.
About Kevin Ahern
Kevin is the Co-Founder of Litchfield Builders, an award-winning, industry leader with a reputation for managing projects others shy away from. They are known for their high-quality work, customer service, and reliability and though still relatively small in size, Litchfield Builders now competes with some of the areas largest firms in both the residential and commercial arenas.